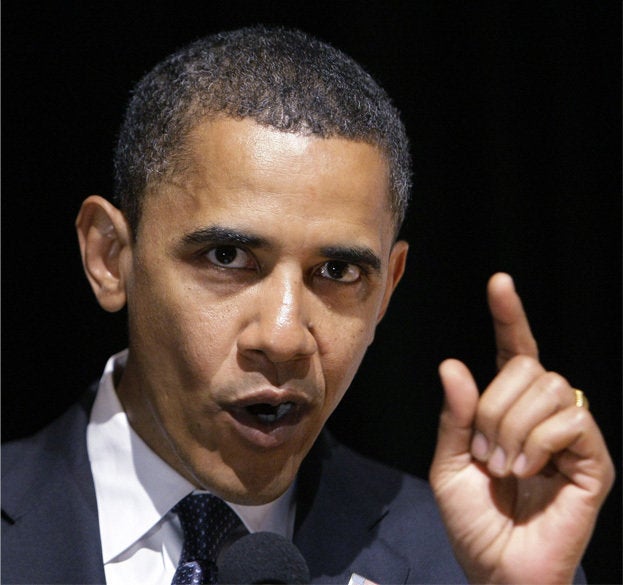 This is the point in a presidential election cycle when the "battleground states" -- those which are undecided and likely to be close for the rest of the contest -- begin to take shape. That's in part because of state developments including "hot" state and congressional races and controversial ballot initiatives. The hot races and ballot initiatives are critical in that they help drive voters to the polls and may have an impact on which presidential candidate wins the state. Indeed, George W. Bush did as well as he did in some states during the 2000 and 2004 presidential because of the high turnouts attributed to the use of initiatives on gay marriage. Following is a breakdown of five battleground states that Senators John McCain and Barack Obama are fighting over.

Virginia
Virginia has 13 electoral votes and Obama has a slim lead of about two points in most polls. The race will be decided in the northern Washington, D.C. suburbs, where growth in the immigrant population, coupled with large numbers of hyper-educated government contractors and technology workers have changed the demography of the region and made the state "bluer" in recent years. There is also economic anxiety as the western D.C. suburbs are choking under the force of foreclosure rates that rival some of the worst in the country.
The hot race is for the 11th congressional district seat being vacated by Republican Representative Tom Davis, who is retiring. Gerry Connolly, a popular Democrat, is poised to win the seat, which would represent a significant Democratic pickup. There are also two former governors - Democrat Mark Warner and Republican Jim Gilmore - seeking to succeed retiring Senator John Warner. Mark Warner's lead is north of 20 points.
Much has been made of the "bluing" of Virginia and this election will show us just how much change has occurred in the Old Dominion. Long a conservative bastion and birthplace of the Christian Conservative Movement, the state has begun a movement toward the Democratic Party. The current governor and his predecessor, who is contesting a U.S. Senate seat this year, both supported Obama and are putting their operations to work for him. The northern suburbs of Washington, D.C. have become home to many highly educated professionals and immigrants that have not been as receptive to the GOP's message. Obama also is doing surprisingly well in the Tidewater section of the state which, with its military bases and Rev. Pat Robertson, who is based in Virginia Beach, is usually solid Republican. Virginia presents a big pickup opportunity for Obama.

Florida
Florida is the biggest prize among states that are too close to call and Obama has a three-point lead in a state that usually goes Republican. There are two interesting races to watch, with Miami-area Representatives - Mario Diaz-Balart and Lincoln Diaz-Balart - both engaged in closer than expected contests.
There are six ballot initiatives this year, some of which are likely to drive conservatives to the polls. The most notable of the questions is one that will define marriage as a union between a husband and wife and does not recognize civil unions. This could help McCain pull out a squeaker.
Florida, with it's diverse mix of residents, has a history of close presidential contests. This likely will be no different. The Cuban population, which is critical in the southern part of the state, is going through a generation divide here with younger voters showing signs of breaking for Obama, the Democrat. Cubans have historically been loyal to the GOP.
Ohio, a perennial swing state, has 20 electoral votes and Obama is clinging to a two-point lead. He will likely benefit from high turnout in the race to succeed retiring Republican Representative Deborah Pryce. She barely beat Democrat Mary Jo Kilroy, who is back to take on Republican nominee Steve Stivers.
A ballot initiative on casino gaming in Wilmington, with statewide proceed distribution, could possibly help boost conservative turnout. However, there aren't any exceptionally controversial ballot initiatives this year and, given the drubbing the GOP took in 2006, there isn't much of a Republican turnout infrastructure, so GOP turnout could be a problem.

Missouri
The "Show Me" state has 11 electoral votes and McCain has a two-point lead in most polls. There is a hot House race featuring the former mayor of Kansas City trying to unseat a Republican incumbent. There is a big ballot initiative that could spur Republican turnout - a constitutional change that would make English the official state language. Obama barely squeaked by Hilary Clinton in the primary and Black turnout will be critical for him. If Black voters show up in unusually high numbers, then Obama likely will win.

Colorado
Colorado's nine electoral votes may be decisive this year and Obama holds a four-point lead. Current Representative Mark Udall and former Representative Bob Schaffer are vying to succeed Senator Wayne Allard, who is retiring; Udall has a mid-single digit lead in most polls.
Colorado leads the nation with 18 ballot initiatives, some of which seem designed to bring Republicans to the polls including, abortion, anti-affirmative action, campaign finance reform, and a prohibition on mandatory labor union membership and dues.
Look for the Latino/Latina vote to play a big role here, as the proportion of voters in this bloc has increased tremendously over the years. The Republican Party, through it's immigration stance, has really been damaged among these voters, which complicates McCain's task. His western roots, coupled with a high conservative turnout may be enough to bring him across the line.
Michael K. Fauntroy is an assistant professor of public policy at George Mason University and author of the book Republicans and the Black Vote.
Calling all HuffPost superfans!
Sign up for membership to become a founding member and help shape HuffPost's next chapter