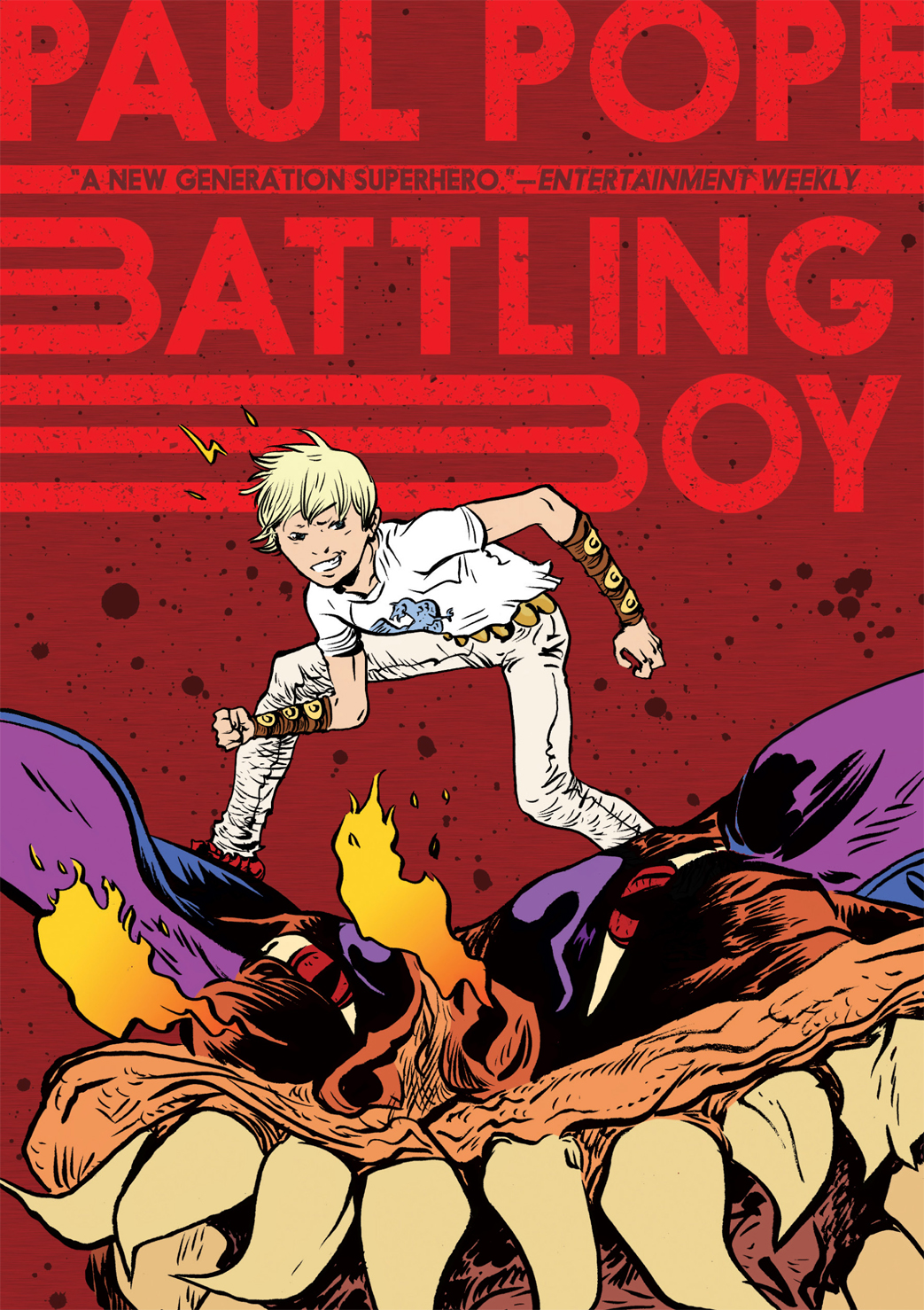 When you're a kid the world is only as big as the one you see around you. Everything is familiar and most of us live in a world where someone protects us, whether it be our parents, friends or even sometimes superheroes. Battling Boy is a story about growing up and people dealing with what is expected of them. What happens when we have to face a world, completely different than the one we've grown up to know? What happens when your parents aren't their to protect you?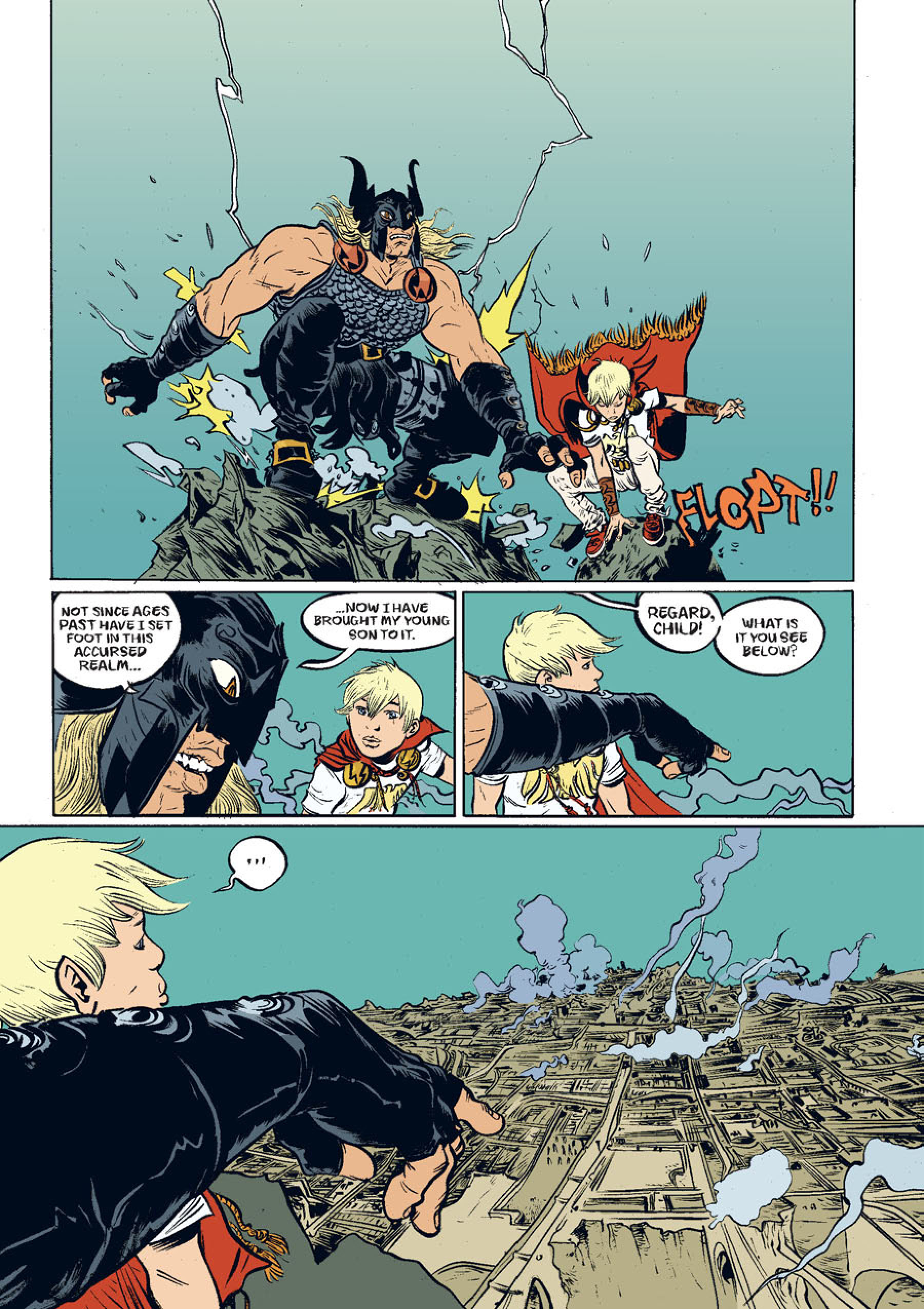 Battling Boy is the first of a two part all ages graphic novel series by the ever impressive comics creator Paul Pope and published by FirstSecond Books.
It tells the tale of a young boy, not unlike most of us. He comes from a far away land and again like most of us, is expected to make something great of himself. It's full of crazy, distant worlds, monsters, magical t-shirts and a pace that never slows down until that last haunting page.
It also features a supporting character Aurora West who is just as interesting if not more, than Battling Boy but never steals the spotlight, this is just as much her story as it is his. She's in a similar predicament as our main character but albeit more grim but she's a great example of carrying on her parent's legacy, something we could all hope to do someday.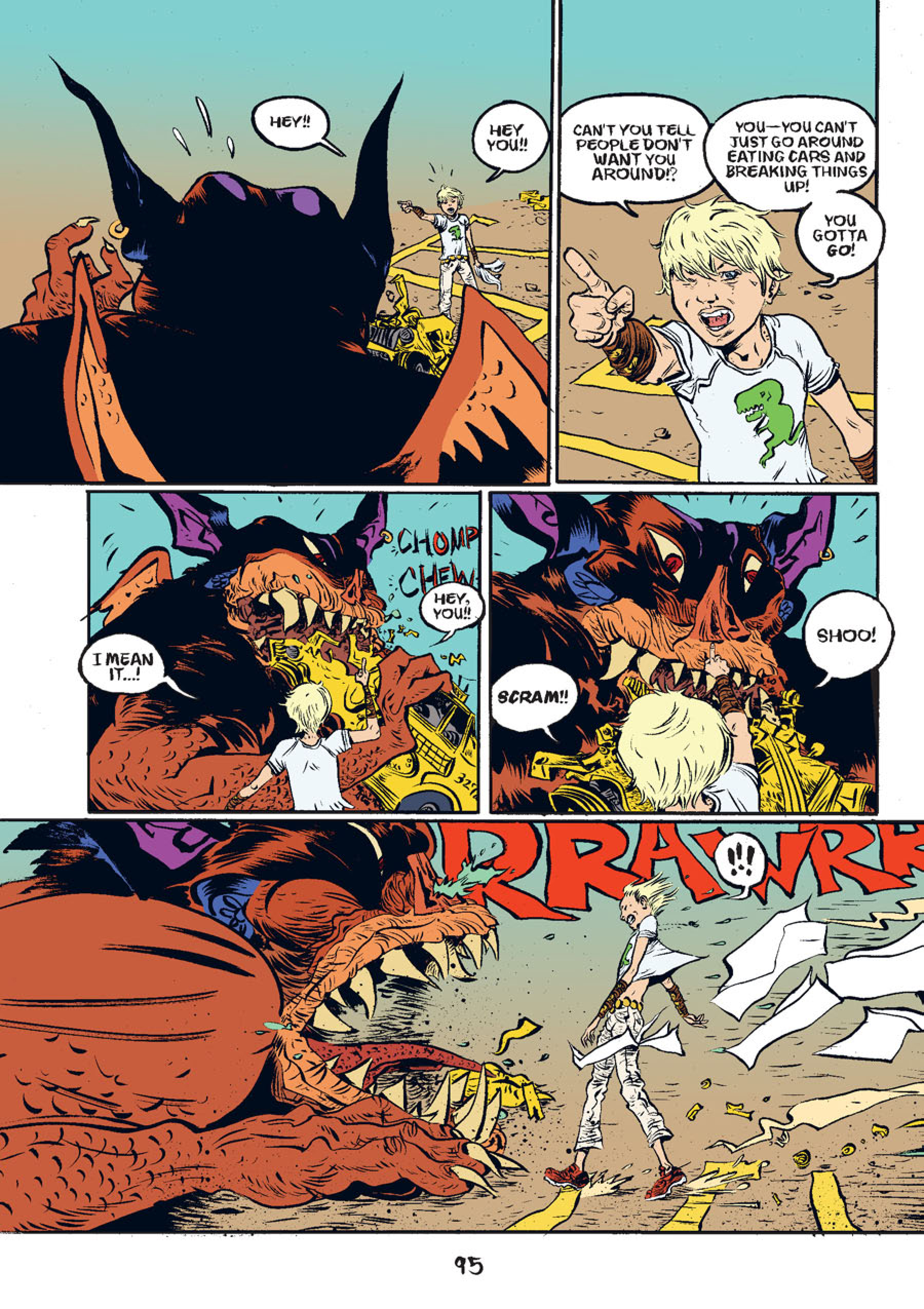 It's scary, funny, intoxicating and an absolute treat to own. It's familiar yet takes turns you'd never expect. It's exactly what comic books need right now: It's got something for everyone.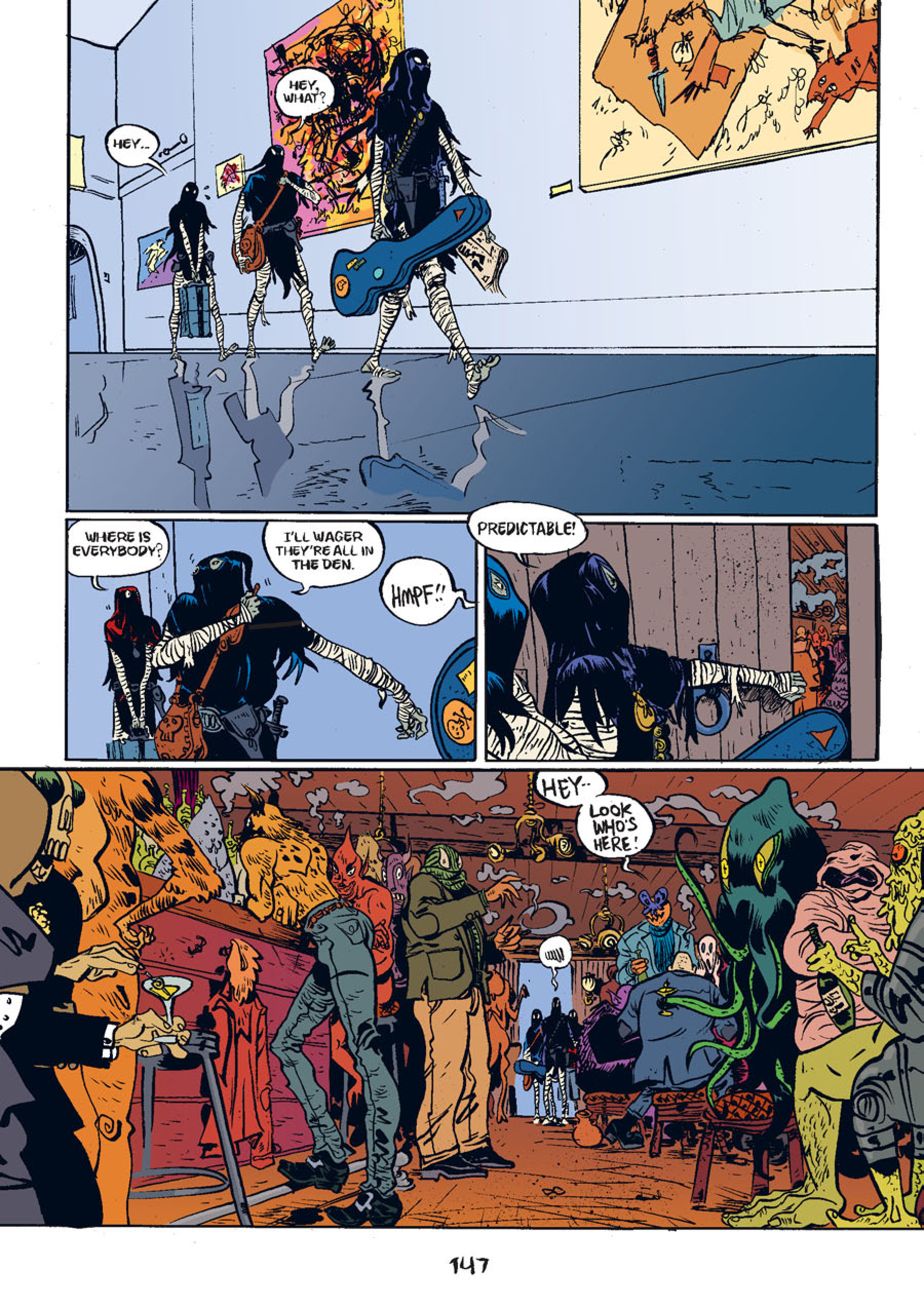 Both Pope's writing and art are the best he's ever done and he makes it look absolutely effortless. As striking and captivating as his art is, the story carries it along enough where you want to keep reading and reading.. and reading then once it's over, read it all over again.
All images courtesy of FirstSecond Books
Popular in the Community