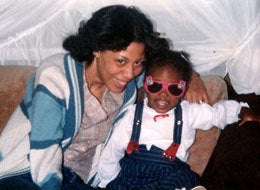 In May 2005, just days before from my college graduation, I learned that my mother, who had struggled with Multiple Sclerosis for nine years, was diagnosed with stage IV metastatic breast cancer. The facts about her condition were straightforward: manageable but not curable. Essentially, it was a death sentence. No matter how many doctors we visited or how many oncologists I aggressively pursued, I would always be faced with the same unpleasant, unbearable, and unfair reality. She was going to die.
I opted to not start my post-college life in a new city and, instead, returned home to be with my mother, whose time was winnowing away. I was hoping to alleviate the powerlessness I was feeling by helping my family adjust to this new diagnosis. It took a while, but eventually we developed a routine that consisted of weekly appointments with her oncologist upstate, quarterly trips to Memorial Sloan Kettering in New York City, and regular deliveries of delicious meals home-cooked by some of our fellow church members. Once we had grown accustomed to our "breast cancer lifestyle," I relocated to Manhattan, only an hour and a half away from home, to begin a career in international finance. However, as would repeatedly be the case over the course of the past three years, just as I thought the situation was under control, everything came undone. My mother stopped responding to her chemotherapy treatment (option number three) and her oncologists were working to create a new and potentially more deadly "chemo-cocktail" in an attempt to slow the progression of her disease.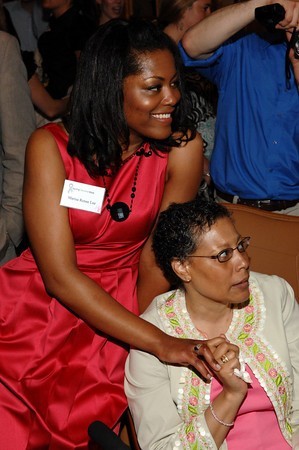 Words like "no" or "impossible" do not really exist in my vocabulary, so with each of these blows, I found myself badgering oncologists for another, more appealing option. Unfortunately, the response was always depressingly--and unacceptably--the same: we could hope to prolong her life (although she would live in constant pain and discomfort), but she would never be cured. With the help of Rice to Riches almond rice pudding, Smith and Wollensky steaks (when she was able to eat real food), and hospital room manicures and pedicures, I did my best to make her stays at Sloan as entertaining and indulgent as possible. Behind the scenes, I helped manage doctors, medications, and research. All the while I attempted to live the life a 23-year-old juggling a new career, friends, and getting as much as I could out of my life in New York City. Somehow, I failed to realize that getting "as much as I could out of life" was intrinsically connected to my mother.
They say in vino veritas, meaning in wine there is truth (in my case it was actually in vodka veritas, but that's irrelevant). Three drinks into a Thursday evening, which, might I remind you is very conservative behavior for a 24-year-old, I walked myself home to watch what turned out to be an incredibly graphic and dramatic episode of Grey's Anatomy.
I apologize in advance for those who are not Grey's fans, but this particular episode was the one where George's dad goes in for heart surgery and they discover that he also has stage IV cancer. Seeing a representation of cancer in George's dad was shocking. The realization that this man's grotesque and deformed organs resembled my mother's own body brought on a new awareness and an added understanding of the disease. (It totally trumped that day in 8th grade health class when I was shown pictures of a lung belonging to a healthy patient and asked to compare it to that of a smoker. I'm not sure what the success rate is of that experience on 14-year-olds, but I'm certain that seeing it now would be truly debilitating and frightening). I became ill (nope, not from the cocktails), and the result was an emotional tailspin embodying rage, fear and disgust that was rooted in a deep sense of sadness and defeat. They were terrible feelings to be sure, but worse for someone who has never accepted defeat as an answer.
That night an organization was born. With the help of unbelievably supportive friends, family, and co-workers, I set out to throw a fundraiser for breast cancer. Little did I know that what started out as a party just thrown by me and my friends would turn into The Pink Agenda, a breast cancer organization that raises money and awareness. In just over a year, with the assistance of hundreds of individuals and companies, we've grown into a national organization with events executed or planned in New York City, Washington, D.C., Los Angeles, Chicago, and Boston.
We're young (our eldest board member is 29), but what we lack in experience, we make up for in hard work, passion, and creativity. What we've created is no frivolous endeavor. The Pink Agenda is both a personal mission and coping mechanism that has morphed into a group that truly believes if we engage today's young professionals by challenging them to invest money and resources towards finding a cure, we can stop this disease from killing people within our lifetimes. After all, no one should lose his or her mother at 25. Our collective hard work, naiveté, and various financial and organizational constraints have forced us to think outside the box, utilize resources wisely, and convince everyone we know to give something--ideally a check.
As we started gearing up for this year's second annual spring fundraiser, which will take place on May 15, my mother's health really began to fade. She was a strong woman though, and I knew she would do everything in her power to make it to the event.
But on February 28, she couldn't fight any longer. She passed away, in peace, at home, surrounded by her loved ones. I felt strongly all week that I should be at home, even though I had just been there over the weekend and was scheduled to return on Thursday night. I rearranged my work, personal, and Pink Agenda calendars to head upstate Wednesday night, and by 5:37p.m. on Thursday, she was gone. That day, I lost my best friend, my mentor, and the person who loved me most in this world, but I did not lose my focus. When my mother passed away, The Pink Agenda was forced to deal with the brutal reality of how devastating this disease actually is. But it also further fueled and incentivized all of us to work even harder to raise funds for The Breast Cancer Research Foundation and Susan G. Komen for the Cure, the nation's two most efficient and effective breast cancer research and direct care service organizations. Nothing will deter us from this mission.
For me personally, The Pink Agenda has kept me from quite literally falling down a rabbit hole of grief a la Alice in Wonderland. I somehow find myself getting up and getting out of bed (which is especially tough when you have those room darkening curtains), and I know it is in large part because of the sense of responsibility I feel to my organization. At the end of the day, this accidental group has created an outlet for my grief. It's also given me an enormous web of supportive individuals who are ready and willing to help me deal with the sorrow that comes with losing a parent and the challenges that come with running a non-profit. Whether Pink Agenda members were stuck helping to manage funeral arrangements, designing programs, picking up my dry cleaning, dealing with our organization's tax attorney, editing an obituary, or even just taking me out for lunch, they have been consistently 110 percent present and available.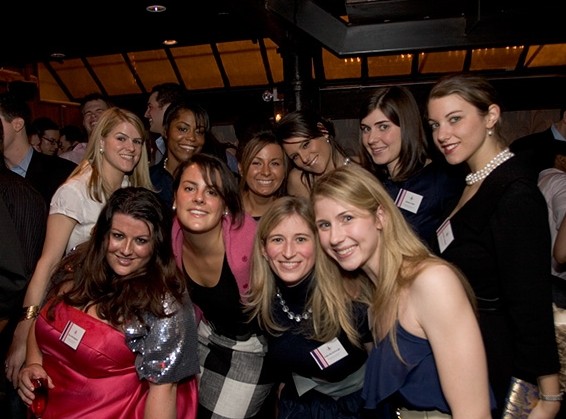 Most importantly, The Pink Agenda has allowed me to fulfill a promise that I made to my mother in what turned out to be the last week of her life. I told her that as devastating as it would surely be (I clearly had no idea just how devastating...), that somehow only good things would come from her passing. While we are very much still in the nascent stages of organization-building, I would venture to say that, even at this point, we've got a pretty good thing going.
For information about The Pink Agenda's spring gala, please click here. Thanks for your support!