When most of us have a problem, we complain about it. But when Daniella Yacobovsky and Amy Jain had a problem, they created a company to help solve it.
The duo met while working in investment banking, attended Harvard Business School together and went on to create the wildly successful company BaubleBar. The company was founded in 2011 and sells on-trend, affordable costume jewelry, direct-to-consumer -- something that Yacobovsky and Jain noticed was lacking in the market. While BaubleBar doesn't disclose revenue, sales were estimated to be in the $75 million range in 2015 -- so you could say these women know what they're doing.
We were lucky enough to sit down with the founders and picked their brains about what they look for when hiring, why they've stayed out of the limelight and what they think of all the naysayers. Here's what we learned:
The problem they saw and how they solved it:
Daniella Yacobovsky: Amy and I had been best friends for a really long time. We were at business school and we used to work in finance. And we had this habit where we would go shopping for shoes to reward ourselves because we were working long hours and we hated our jobs. So we were shopping for shoes one day and we just started having this really organic conversation about how we were naturally the ideal customer for this category, we love jewelry, but we would never go down to the first floor of Saks and spend $350 on some of the necklaces that they were selling. So it started this whole conversation about our own purchasing patterns as consumers who love the product. We wanted great design, great trends and great quality, but at the right value. This is a product that, it's not a pair of shoes, we're not wearing it everyday through the season. We wanted to mix it up and change it up really, really frequently. It was product that we were buying to try a new trend. It was product that we were buying to refresh our wardrobes, to go from work to a night out and [we] felt that no one was really nailing it in the category in terms of delivering that mix of design and quality.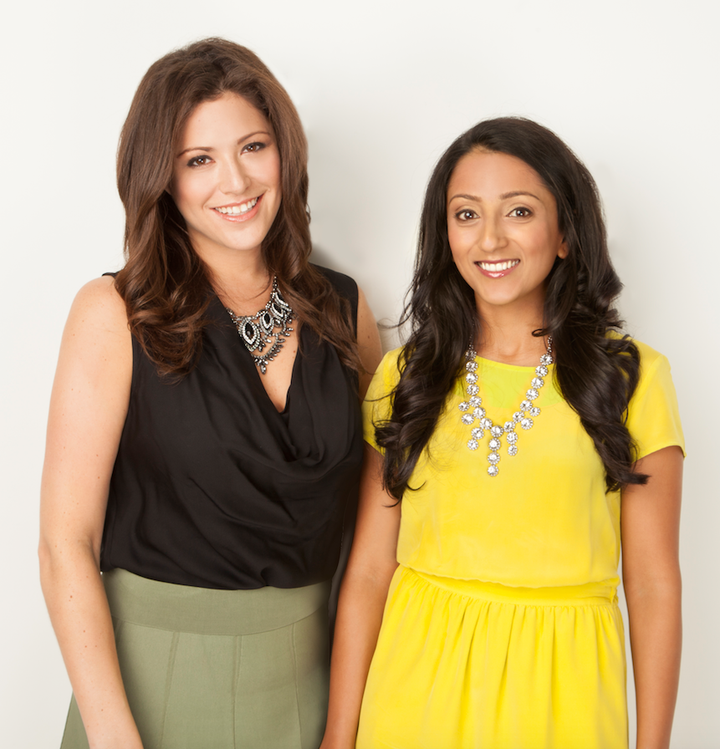 Why they have intentionally stayed behind the scenes:
Amy Jain: I think it's two things. One, I think it's our personalities. The two of us are the type that want to be in the trenches with our team, building with them every single day. We said early on that we want to put our heads down for two years and wake up and hopefully when we do, we hear from people, "Oh my god, you work at BaubleBar, I love that company." And when we hear that, we're like, "How did you even hear about us because we've been at desks for the last couple of years?" I think the other thing is, we want this brand to be all about BaubleBar -- it's not about Amy and Daniella, it's not about the two of us. We're here in the background. Our job is to build a great team and really think about delivering that amazing customer experience.
DY: And I think one of the thing's that's really important about BaubleBar and that really differentiates us as a brand is, we aim to bring her access to amazing fashion and we are not niche in terms of our style. We are not feminine or edgy or boho -- we are really about finding your personal style through accessories and through the extra pieces. And I think that when you have one person that is the face of [your brand], you really are -- and this works for a lot of brands -- you really are putting a stake in the ground and saying, "This is the exact personification of who we are." We really shy away from that because I think something that's so core to who we are as a brand, is we want our girl to come to the site and feel like she can put together the pieces that feel like her personal style.
Whether they think direct-to-consumer is the way forward for retail:
DY: You know it's hard to say. I think there are costs and benefits to both. With direct-to-consumer you can potentially cut out the middleman and improve costs for your customers, but then you bear the costs of driving awareness and excitement about your brand and driving traffic to your website, which is a very, very, very difficult proposition. When we were starting, we were coming onto the marketplace at a time when digital marketing was not as competitive or as expensive as it is today. E-mail was a far more viable channel and social media was really getting big. I mean if you think about Instagram five years ago, where we are today has completely changed. So all of those tools and all of those things that we had access to, we were at a special moment where we really were able to build up a strong base and awareness for our brand and I think that's getting harder and harder to do today.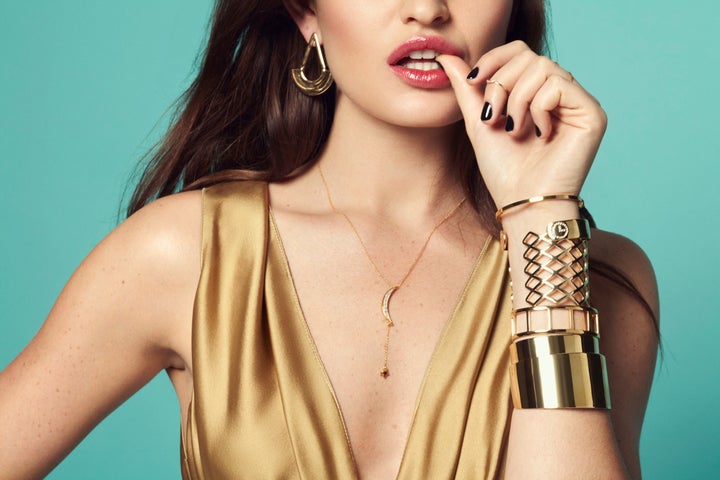 What they look for when they're hiring:
DY: From a skill-set perspective of course it depends on the role. In terms of the things that we always look for, I think there is some element of scrappiness and hunger... that's something that is very hard to interview for, but really makes a difference. Even though we aren't a startup anymore, we're not a grown-up company either -- we're in this toddler, adolescent phase. The things that were really moving the needle for us when we were younger, when we were 10 people sitting in the middle of the room and people were comfortable standing up and shouting out ideas or putting forth a suggestion that, at the time, felt really revolutionary and groundbreaking, we want people to continue to feel that comfort level and not feel like oh well, I'm an associate, I'm a coordinator so I can't really speak up and share my voice or share my opinion.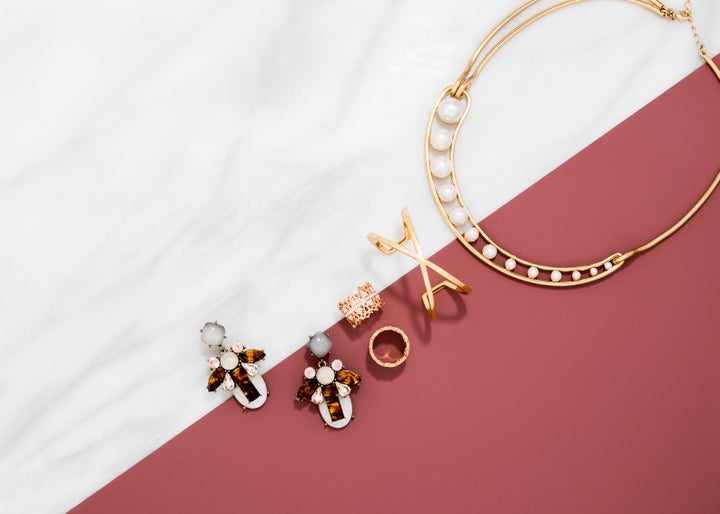 What makes an employee shine:
AJ: We love team members that are very self-sufficient. During the interview, we ask; "This is a challenge that the business is seeing, what would you do?" And the question is adapted by team. I had an interview one day where the girl said, "I would write down all my questions and I would think about them and I would do x,y and z research and then I would come to you and ask, you what to do next?" And I was like, no, no, you don't understand, I'm asking you what to do because I have no idea. We really want partners that are going to help us figure out solutions and figure out answers, to Daniella's point, in a scrappy way. And scrappy for a start-up is resource light, bandwidth tight, dollar light -- so we love team members who are ready to roll up their sleeves, get in there and help us figure it out.
The one piece of advice they would give their younger selves:
DY: I think my one piece of advice is that every single day is a total and complete roller coaster and to not be alarmed by the swing. We always joke, everyday you get the best news and the worst news you've ever gotten in the company. And I think when you're not used to that and you're used to a very consistent job or career, that initially is very jarring. It took us a little while, but now, I always joke with Amy -- if the building was on fire, everyone would be running from the building and we'd turn to each other and go,"Meh, someone will put it out." It's an exaggerated example, but you really have to learn how to just deal with that and I feel like now, I really apply that to every piece of my life, even my personal life.
AJ: I think the other thing we'd say is, a lot of people will tell you you can't do it. I think our advice to our old selves would just be, listen as much as you can, but trust your gut and trust your instincts because there are going to be a ton of naysayers but you can really come out the other side with something great.
This interview has been edited and condensed for clarity.
"Yes, You Can Make It In Fashion" is a HuffPost Style series that profiles men and women across every area of the fashion industry and explores how they rose to the top, how they thrive and practical advice they have for young people trying to break into their world.