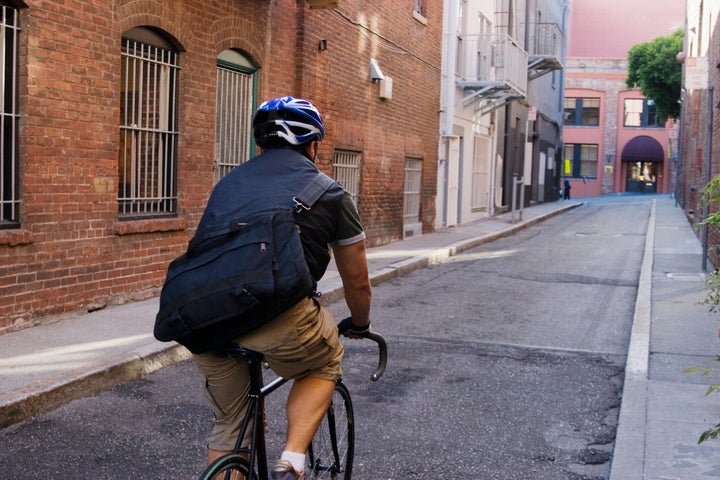 Biking in the Bay Area has a number of inherent hazards—potholes, irritable motorists, spandex bodysuits, etc. However, as any avid rider will tell you, the most significant drawback may be the ever-present possibility of theft.
Bike theft is a huge problem in the Bay Area. While precise numbers are difficult to track because a majority of victims fail to notify police, the San Francisco Bay Guardian estimates between 2,000 and 3,000 bicycles are stolen every year in San Francisco alone.
A big portion of preventing bike theft is determining where it's safe to leave bikes locked up and where even the sturdiest U-lock will likely prove an insufficient deterrent.
Yip combed though three months of Craigslist postings, searching for people who were, in turn, were searching for their bikes.
After cleaning up the data a bit, Yip quickly discovered that San Francisco was the Bay Area's ground zero for bike theft. With 224 stolen bikes, San Francisco had more than five times the number of posting than did Oakland, which had the next highest concentration.
Check out Yip's infographic detailing bike theft by city: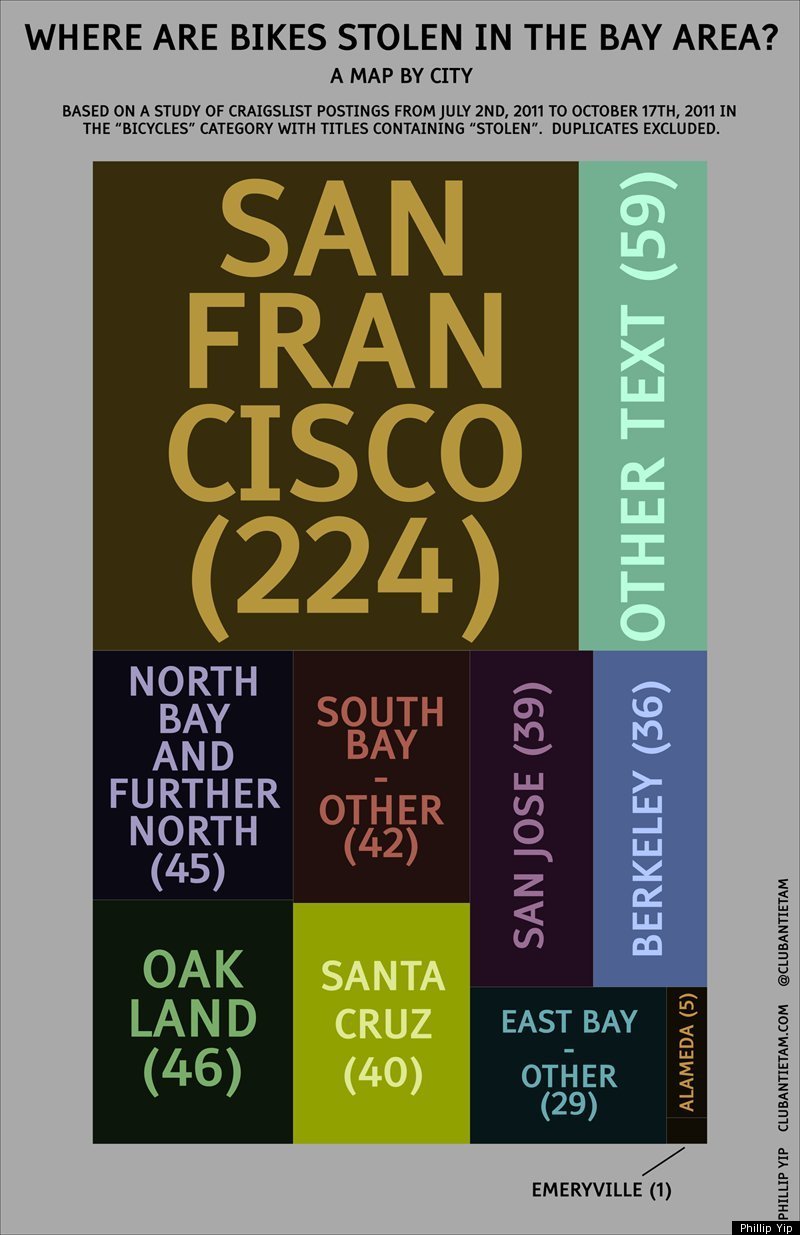 After analyzing the breakdown by city, Yip looked at the numbers for each neighborhood.
Far and away, the worst individual area was San Francisco's Mission District, which had significantly more thefts than any other part of the city. The Castro, SoMa and The Financial District also has a solid number of missing bikes.
Interestingly, a couple areas that are usually thought of as hotbeds for stolen bikes, the Tenderloin and the Haight-Ashbury, only reported one stolen cycle apiece.
In the East Bay, Berkeley had the most stolen bikes with Oakland's Lake Merritt/Grand area coming in a distant second.
Check out Yip's infographic detailing bike theft by neighborhood: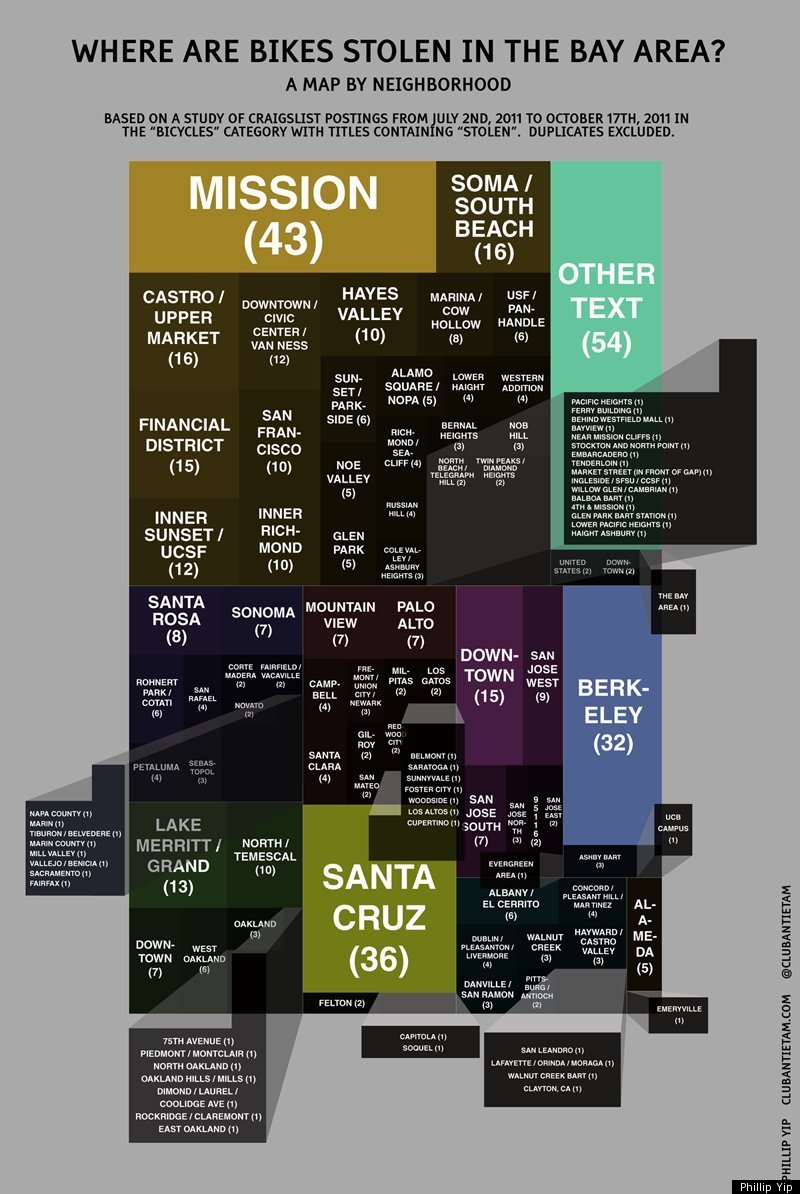 Yip found the most commonly stolen bikes were made by Specialized and black was the most commonly stolen color.
While the data set isn't comprehensive—skewing towards the type of tech-savvy riders who would naturally think to search for their stolen bicycles on the popular internet message board—it gives a general idea of the type of locations that attract thieves.
It's almost always safer to leave a bike parked indoors (particularly in a secure location like a private residence) than on the street. If leaving a bike parked outside is unavoidable, the San Francisco Bike Coalition has a whole list of suggestions about how to minimize risk, including using a U-lock in conjunction with a cable lock, making sure the frame is locked to an object securely fixed to the ground and registering all bikes with the National Bicycle Registry or the Stolen Bicycle Registry.
Related
Popular in the Community