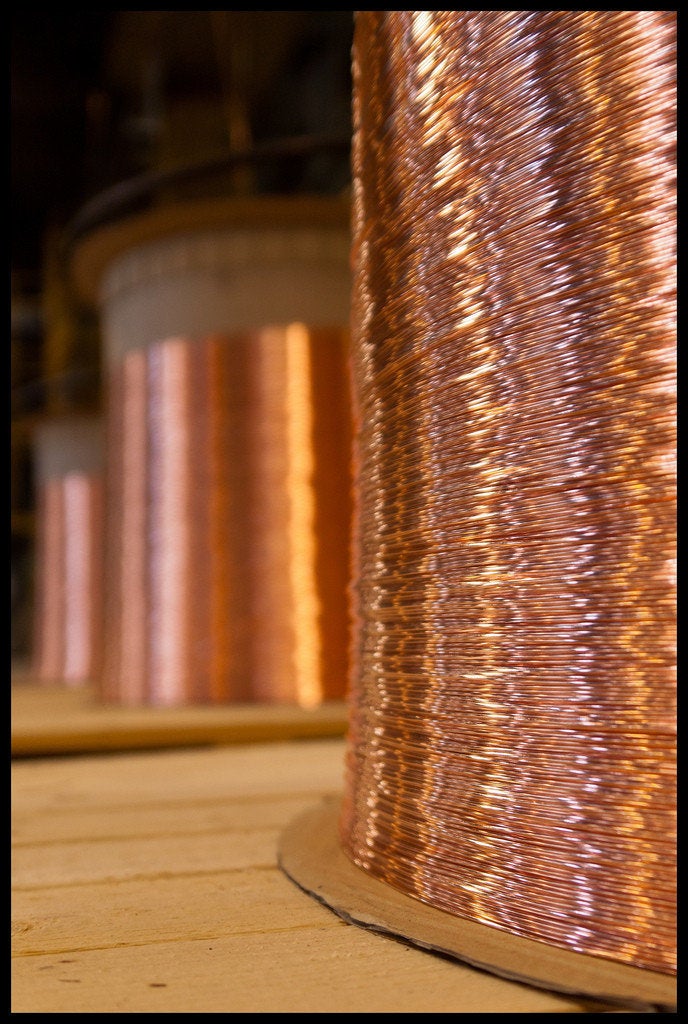 A recent rash of copper thefts has swept the Bay Area, leaving many local governments literally struggling to keep the lights on.
In the North Bay town of Vallejo, city officials say that thieves have stolen the copper wiring from 77 of the city's streetlights and five stoplights in the past six months alone.
The economically troubled city, which just emerged from an historic period of bankruptcy stemming from the closure of a nearby naval shipyard and the increasingly expensive pension benefits granted to its police and firefighters, has been unable to replace all of the stolen wiring.
As a result, Vallejo has had to leave some streets dark and some intersections without signals. City officials have taken to posting signs under the broken infrastructure reading, "Signal lights are non functioning due to copper wire theft."
Similar thefts have been occurring throughout the Bay Area. BART has reported a distressing number of incidents in just the past week.
The Bay Area Rapid Transit police were called Sunday after a driver operating a moving train spotted a man on the tracks. The man escaped but left behind damaged equipment, according to the San Francisco Chronicle.

Two days earlier, a transit police officer was patrolling a station at 2 a.m. when he noticed a suspicious pickup truck. The officer questioned two people nearby in connection with possible copper theft, but they denied any wrongdoing.
"We have had a spike in metal thefts," BART Deputy Police Chief Ben Farrow told Bay City News. "It's not new and it's definitely a safety issue for the people stealing it and for the public when they cut the fences."
The thefts cost the cash-strapped Vallejo City Unified School District over $10,000 and put the school year's on-time start in jeopardy. In total, the city has spent $220,000 combating copper theft since January.
"[For] each one of those traffic signals...[copper thieves] probably get less than $25 worth of wire," Vallejo Public Works Director David Kleinschmidt told the Vallejo Times-Herald. "And it sometimes costs up to $20,000 to repair those signals."
While the price of copper is down about a dollar from its 2010 high of $4.50 per pound, the price has quadruped since 2008. That can be good money in an anemic job market with high unemployment.
Under a 2009 California law designed to curb metal theft, all sellers of scrap metal have to be photographed, thumbprinted, have their goods documented and undergo a three-day waiting period before receiving payment.
The San Francisco Chronicle reports that the problem largely lies with scrap metal buyers who aren't following the law and neglect to report suspicious sellers to the authorities:
Brandon Kooi, who authored a guide last year on metal theft for the U.S. Department of Justice, said there needs to be more collaboration between "stakeholders" in metal theft, including public agencies, businesses, insurers and scrap dealers.

...

"Like in most crimes, the offender wants anonymity," said Kooi, an associate professor of criminal justice at Aurora University in Aurora, Ill. "The trick is developing a system where that anonymity is reduced. This type of initiative calls for police to be involved in the prevention end."
Calling all HuffPost superfans!
Sign up for membership to become a founding member and help shape HuffPost's next chapter