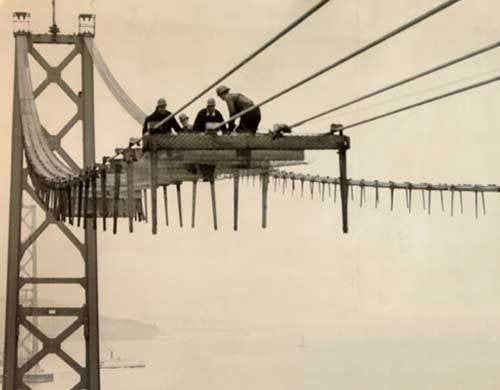 We've had our ups and downs with the Bay Bridge. (Loma Prieta, the S-curve of death...) But at the end of the day, many of us couldn't get home without it. And on Saturday, we can celebrate 75 years of trans-bay transportation.
On November 12, 1936, the Bay Bridge celebrated its grand opening, complete with a chain-cutting ceremony by President Herbert Hoover. At the time, it was the longest suspended-deck bridge in the world.
Talks about building a Bay-spanning bridge began during the Gold Rush, when the transcontinental railroad was completed -- with San Francisco on the wrong side of the Bay. San Francisco businesses worried that the city would lose its position as a global trade center. It's rumored that the city's famed self-proclaimed Imperial Majesty Emperor Norton even issued a decree calling for its construction.
Finally, in 1933, workers broke ground. At points, the bay was 100-feet deep, with thick layers of mud covering the bedrock. Workers thus drove entire old-growth fir trees through the mud to act as pilings. The complete project took three years and five months and cost about $77 million -- $6 million under budget.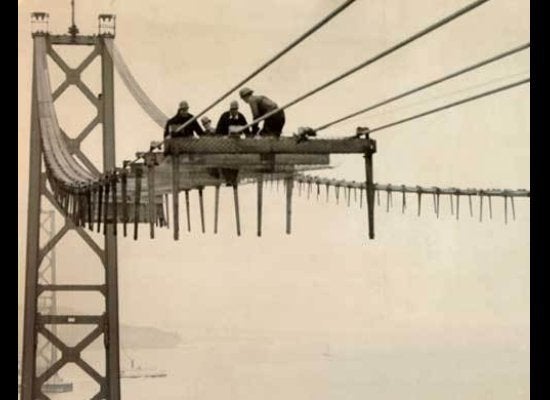 Related
Popular in the Community