There's a plot of land near the southwestern corner of San Francisco that extends just slightly into adjacent Daly City. Keep in mind, the City of San Francisco is essentially only a seven-by-seven mile square surrounded by water on three sides. So, we're talking a little geographic rectangle here, maybe only a mile-by-two in overall size. The whole parcel is as if someone put a domino over a small segment near what would be the lower left corner on a map.
Yet, within the boundaries of this small tract are four of the best golf courses in the country. From the ultra-exclusive San Francisco Club to the glorious renovation at TPC at Harding Park, to the elegant Lake Merced Golf Club, and finally to the world renowned Olympic Club--for all their individual differences -- each of these special courses are inextricably linked with a heritage that dates back to the golden age of American golf architecture.
All four courses have somewhat of a similar look -- dark green, lush long grass, classically mature, elegantly scenic, old-time parkland settings, punctuated by hundreds of giant Monterey cypress and pine trees. It was reported that some 30,000 golf balls -- some, no doubt stuck in the thick branches and foliage for decades -- were removed from the trees during the much heralded renovation at Harding Park a decade or so ago. Remember too, this is the fog zone, almost just off the coast, where the marine air is cold and heavy, and the afternoon high temperatures are routinely far lower than the golf scores -- even in summer.
Even so, each course has a rich history of big-time golf, both professional and amateur. Names like Gary Player and Billy Casper were PGA tour winners at the old Harding Park, while Tiger Woods ushered in the modern era with a playoff victory over John Daly. From the Presidents Cup at TPC Harding Park to multiple U.S. Opens and other USGA events at Olympic Club, these courses have been well-represented as major event sites.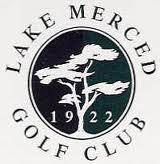 Lake Merced GC has also been the scene for numerous key amateur championships and U.S. Open qualifying, and -- although the deal never worked out -- a few years ago was selected to be the site for the U.S. Women's Open.
Even the very private and semi-secluded San Francisco Club was once the setting for the Curtis Cup, as well as the now fabled, private big-money matches orchestrated by Eddie Lowery in the 1950s. Yes, that's the same Eddie Lowery who as a ten-year-old caddied for Francis Ouimet in the 1913 U.S. Open, and later became a noted San Francisco car dealer and key behind-the-scenes NorCal golf figure who sponsored Ken Venturi and Harvie Ward.
And so, for two-and-half weeks, overlapping from the end of April into the first week of May, this special little sector of land became what Bay Area golf honcho, John Abendroth, referred to as "the epicenter of golf" on his weekly radio program on 50,000 watt KNBR.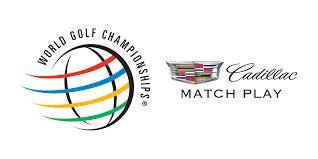 The LPGA hosted the Swinging Skirts Classic at Lake Merced GC; the PGA held the World Golf Championships-Cadillac Match Play at TPC Harding Park; and the USGA presented the inaugural U.S. Amateur Four-Ball Championship at the Olympic Club -- all back-to-back-to-back in successive days.
"Being in San Francisco already is like being in heaven, but for golf lovers, we've been very lucky," says San Francisco mayor, Ed Lee. "The Swinging Skirts Foundation brought all the beautiful art and started people thinking imaginatively about the kind of things we do with art and golf and all that it supports."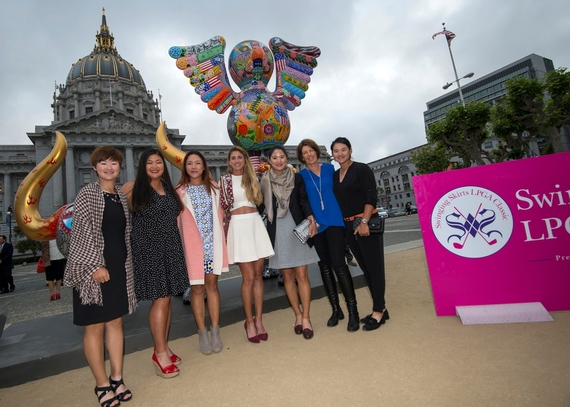 LPGA Players Min Lee, Christina Kim, Lydia Ko, Belen Mozo, So Yeon Ryu, Juli Inkster, and Yani Tseng gather at San Francisco City Hall to celebrate second edition of Swinging Skirts LPGA Classic Presented by CTBC. Photo courtesy Gabe Roux/Swinging Skirts.
This year the LPGA event might have been more aptly called the "Swinging Rain-pants," as players battled cold gray mornings and wind-chilled afternoon high temperatures that reached only into the low 50s. Nonetheless, the afternoon skies played gloriously sunny on TV, with many LPGA players regarding the tournament as having the feel of a major event.
"These events have been a tremendous economic boom for our city," adds Mayor Lee. "And we're proud that we made those investments, and have golf experienced now by so many more people." That, in reference to the renovation of the old Harding Park and subsequent association with the PGA tour, who now manages the "new" facility. It was announced recently that TPC Harding Park will be the site of the 2020 PGA Championship.
Meanwhile, the USGA and the Olympic Club have had a long-standing almost family type relationship. It was a natural choice for the inaugural Four-Ball Championship. "The Olympic Club is an amateur athletic club, many Olympic athletes have been, and are, members here, so the amateur events have been a natural connection for us to the USGA," says Pat Murphy, General Chairman of the U.S. Amateur Four-Ball Championship. "We hold these events because we can -- it's a great property, great staff, and great clubhouse, and we like to give something back to golf."
No cupcake, birdie-fests here either, each of these world-class courses is highly demanding -- requiring smarts, execution, and heart. So it was no surprise when the two number ones in the respective professional rankings, along with a pair of accomplished amateurs would all emerge victorious in the three epicenter events. Lydia Ko came from three shots behind to catch Morgan Pressel in a playoff.
Rory McIlroy put it into overdrive at TPC Harding Park, validating his status as the best on the planet. And veteran amateurs, Nathan Smith and Todd White -- former Walker Cup teammates -- proved yet again that when it really counts, on the most arduous tracks, the game requires infinitely more than just length and raw talent.
And for all that star power, certainly San Francisco and those heritage venues shined through the fog once again to remain among the most glorious spots on earth. But before you pack your summer earmuffs and get ready to make the move here, best to check local real estate prices, or better yet, bring your own apartment.
Calling all HuffPost superfans!
Sign up for membership to become a founding member and help shape HuffPost's next chapter