Trying to explain why I love my neighborhood is very similar to trying to explain what you love about your significant other. Sure you could list a bunch of attributes: looks, personality, intelligence. But would that really do your admiration justice? Probably not. But as part of our "I Love My City" series, I will try to put into words just how I feel about Bay Ridge.
First, let me start by telling you exactly where Bay Ridge is in this world. It's located at the southern-most tip of Brooklyn, a borough of New York City. It's no where near all the better-known neighborhoods like Williamsburg, Greenpoint and Bushwick, and that's one of the primary reasons why I hold it dear. "The Ridge" as I sometimes call it, is just as cool as those other neighborhoods but this may be less obvious to an outsider. It has always had a great selection of privately-owned shops, a huge theater scene and Shore Road, which has been equivalent to a bike lane even before it became a necessity for them. These sights weren't added because they're trendy, they've always been there, well at least for as long as I can remember. This is why I consider Bay Ridge the "O.G." of neighborhoods.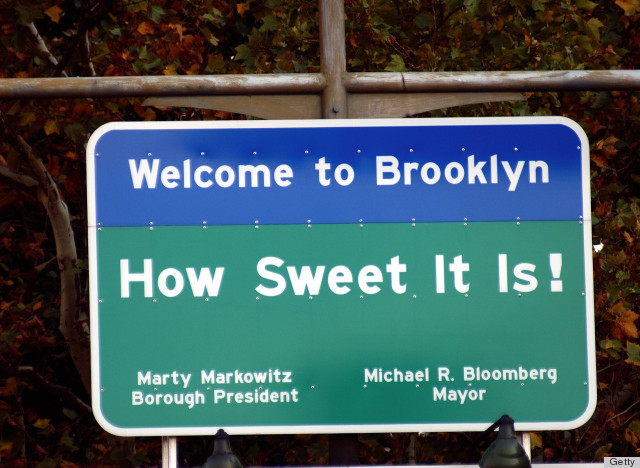 Now, don't be fooled, Bay Ridgites also like to have fun. We probably have more bars on these 30 blocks than most small towns, and each provides something different. We've got a western-themed joint, a low-key Irish pub, which is perfect for local musicians to play in, and we're even getting a hipster bar -- whatever that means.
And while all these things are great, the most important and special thing about Bay Ridge, is that it never lets me down. No matter what time I'm coming home from work I am always greeted by the beautiful Verrazzano Bridge. If I'm lonely I can visit any bar and sit by someone I know, because they'd never let me drink alone. If I'm hungry, I can get an amazing slice at any pizzeria for two bucks. If I'm in the mood to celebrate, I can easily round up ten people who are ready to join the party at any time of day or night. And if I just want some peace and quiet, I can go down by the water, where I won't be bothered.
You see, Bay Ridge is one of many beautiful neighborhoods in Brooklyn, but it's most special to me because it's where my parents met, where my life started, where I met my best friends, where I was educated and where I hope to raise a family one day. Bay Ridge is the only home I've known, and you know what they say: there's no place like it.
Leave a tip or comment telling us why you love your neighborhood or city.
Related