And if you don't know, you need to know.
Whoever conceived this one deserves mad props. It's almost like someone was sitting under a palm tree, a coconut fell on their head, and BAM, lightning struck:
YO, let's start a roller skating jam.

So simple but so brilliant.

Transform the large circular walkway around the fountain in Bayfront Park into a roller skating rink. Build a stage and throw on deejays to spin old school classics that take us all back to our childhood where we once had birthday jams on Saturday tween nights. Start early and make it all ages. Let the adults take over from 8pm to 11pm. Surround the area with six food trucks, a picnic area, a bar selling cocktails and beers, and skate, for free! FREE! Community free love. FOR FREE!!

Bring your skates or roller blades, even a skateboard or anything with wheels you can kick....and you're good. If you need to rent skates, all good, they got a booth for that.

It's so cute!
Peeps flying by like pro skaters, zipping by like speedy squirrels, skating backwards, jamming to some dance move, while others struggle with balance, clinging to a friend's hand or the railing on the side, just like when we were all shorties!
Forever young.

The venue is perfect because the walkway is wide and surrounded by park benches so you can rest if needed. This event is inspiring. Listen. You have to have perspective!

It's February, there's snow in Atlanta, cities in the North and Midwest are struggling with relentless sub freezing temperatures. And here we are chilling, in our multicultural beauty, skating, all ages, wearing shorts, looking and feeling oh so fly.

Bay Skate came together with some grant money and community engagement, but it looks like the event is NOT a one-night stand. It will happen once a month in the same location for the foreseeable future! Even though next month the last Thursday will have the park occupied by Ultra, hopefully they keep this event during this time because it serves as a great precursor to Critical Mass, which is the last Friday of the month. Shit like this is wild because we're getting a dope work out without even realizing it, and for an obese country like the U.S., every city should follow along!!

Check out their Facebook page for more info..
And thank you, Bay Skate Miami.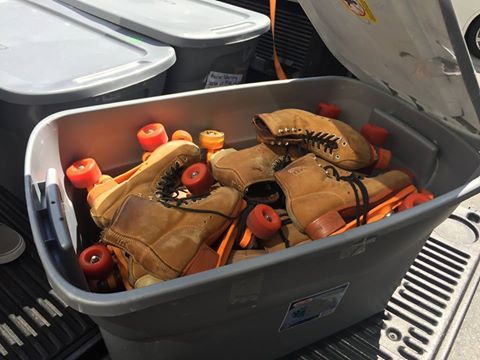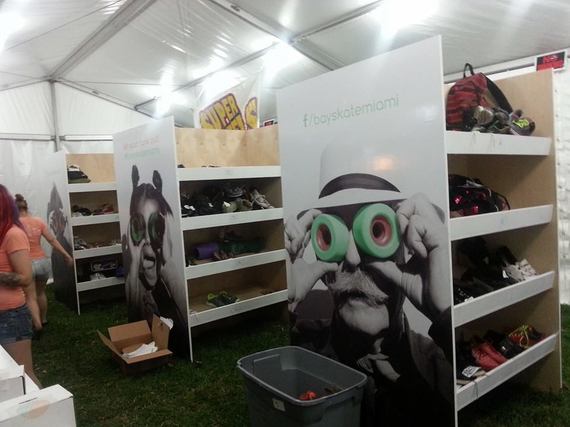 Calling all HuffPost superfans!
Sign up for membership to become a founding member and help shape HuffPost's next chapter