The first Bay To Breakers was held on New Years Day, 1912 making this North America's oldest cross-city race. 100 years on I finally acted on my long-held desire to partake in this wonderful parade of humanity.
For those not familiar with this event, Bay to Breakers is an annual foot-race which takes place in San Francisco, California. The name reflects the race's starting point in the northeast downtown area of the San Francisco Bay, the course then runs west through the city to finish at the Great Highway (where breakers crash onto Ocean Beach).The complete course is seven and a half miles (12 km) long.
The event is well-known for the participants outlandish costumes, occasional public nudity and festive atmosphere.
I arrived in San Francisco around 8am, the festivities were already in full swing! Checked into my hotel at 10am for a quick freshen-up and hopped onto the Muni towards Haight Ashbury.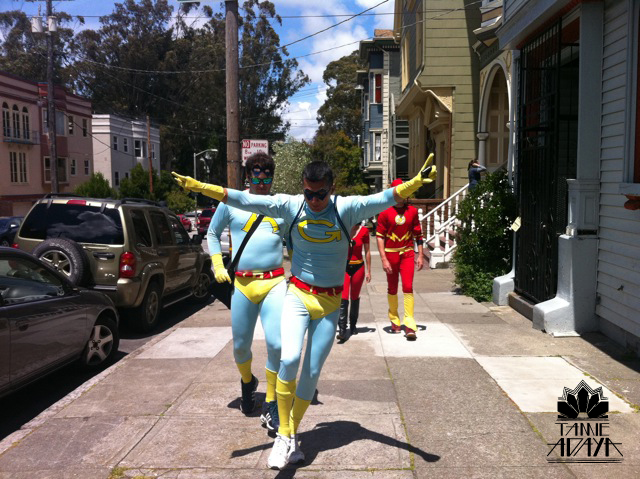 (Costumed Avengers Patrolling Haight St.)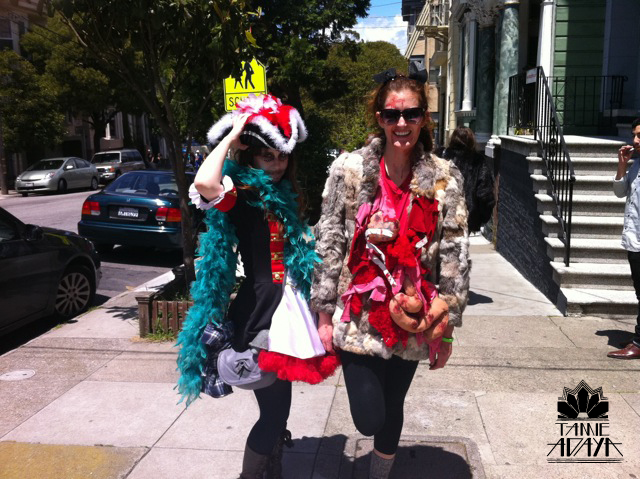 (Zombie Spectators on Haight St.)
After a quick pit stop at Peoples Café on Haight Street I ventured to the finish line at the pan handle. This usually wild and eccentric district was transformed into another dimension entirely. Even by Haight Street's wacky standards this oddball spectacle was out-of-this-world. Thousands upon thousands of freakish revelers were dressed in everything from peculiar villains to bugged-out super heroes.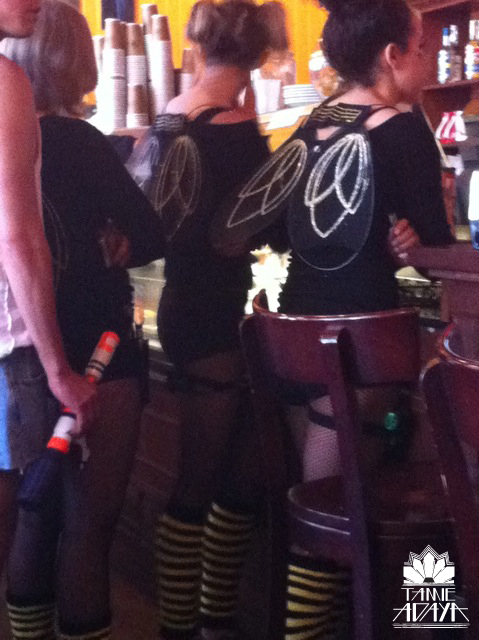 (Winged Fairy-Bee Princesses Awaiting Refreshment at The Peoples Cafe)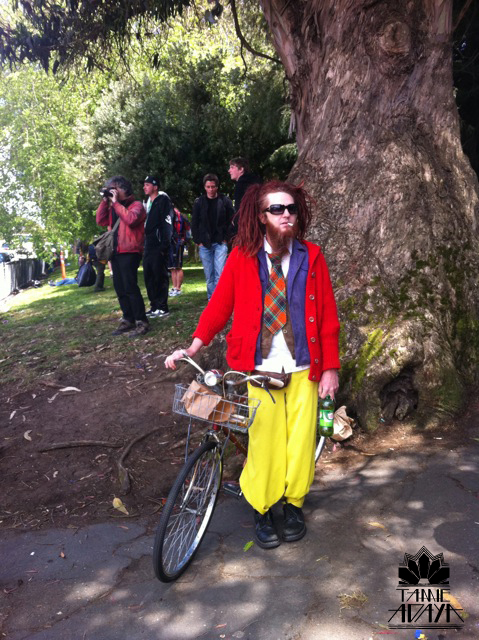 (Velocipedal Parade Veteran)
50,000 costumed participants and nearly 100,000 spectators gathered for a day of revelry and decadent debauchery. Bay To Breakers is a vivid expression of San Francisco counter-culture spirit, more than just a celebratory race, it's a showcase of the city's love of color and irrepressible joie de vivre.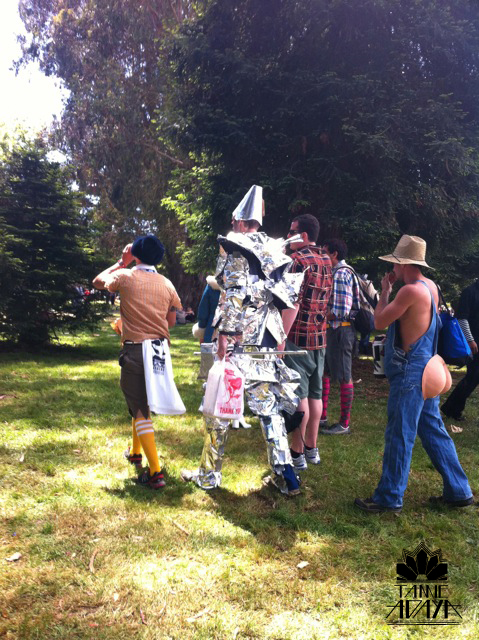 (Tinman Showing his Mettle)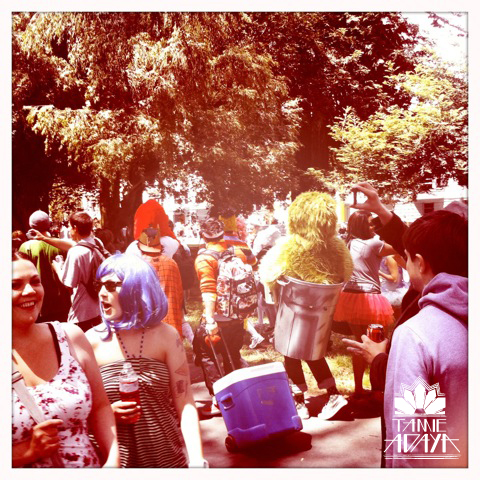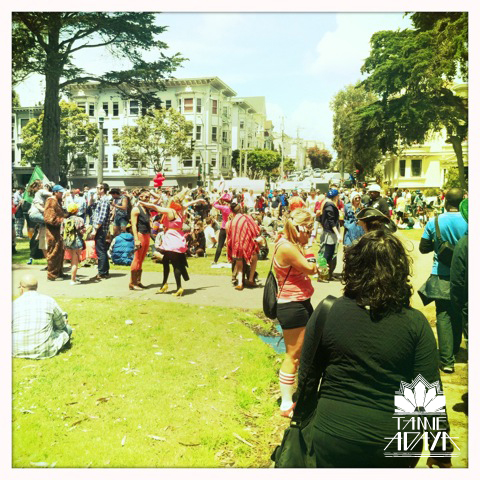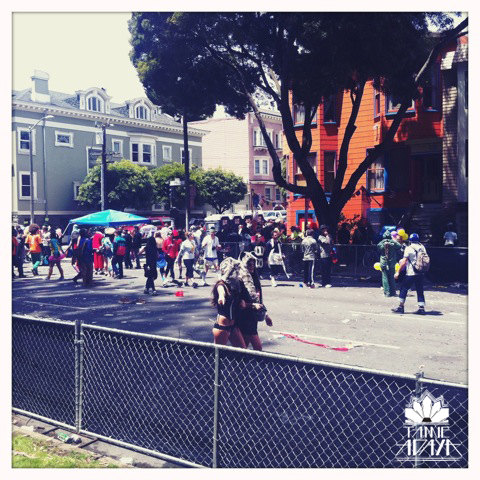 The runners are energized by bursts of music, alcohol and cheers from the sidelines as they make their way along the demanding, yet picturesque cross-city course. As well as runners, spectators participate by dressing-up, dancing, singing, and even testing their coordination with some double-dutch.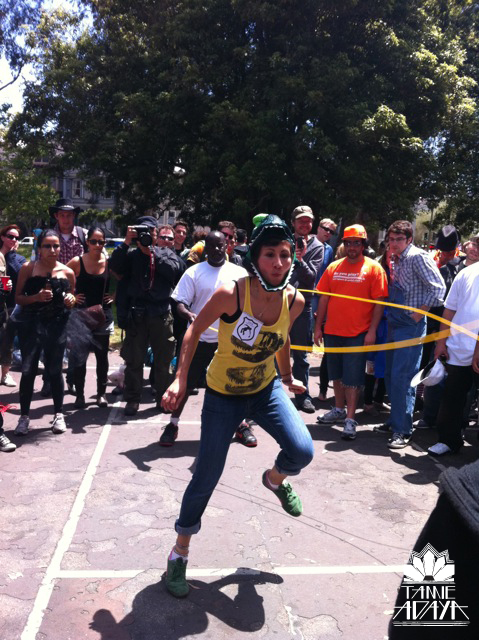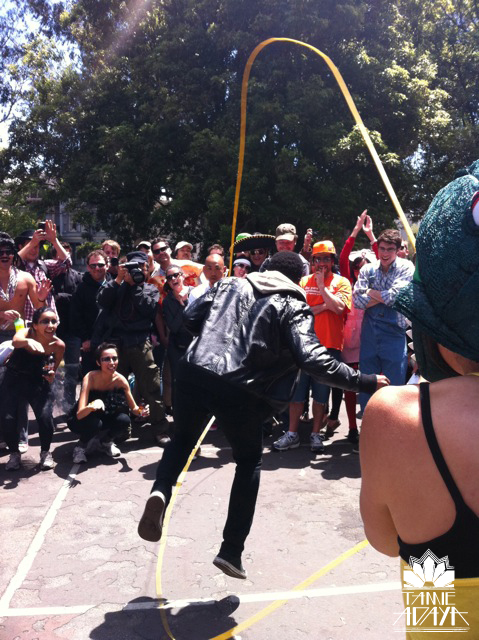 The streets were filled with beer and cocktail wielding bacchanalians, but no need for alarm as the city's good-natured police department, kept things running smoothly and securely to ensure everyone had a good time.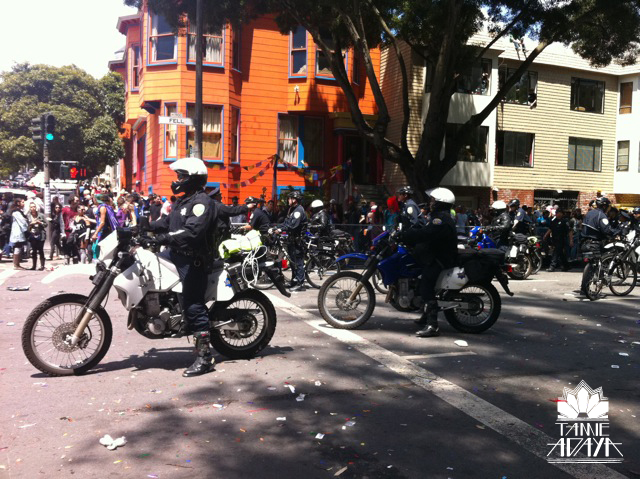 (SFPD Helpfully Clearing a Path for the Running Revelers)
The Bay To Breakers gods poured endless West Coast sunshine from their hearts onto the city ensuring perfect weather. You really do experience the sun differently up North. One second you can be sitting in the shade nearly freezing, an instant later, the clouds part, breathing life back into the city with warm Northern California rays of sun.
I finished off the day by visiting a dear friend of mine who had just given birth to an exuberantly healthy baby boy, Ozzy Ozgur, to whom I dedicate this post.
I'm hoping the rumors that 2011 is to be the last ever Bay To Breakers are unfounded. If you ever have chance, I strongly recommend you partake in this unique and kaleidoscopic pageant.

Related