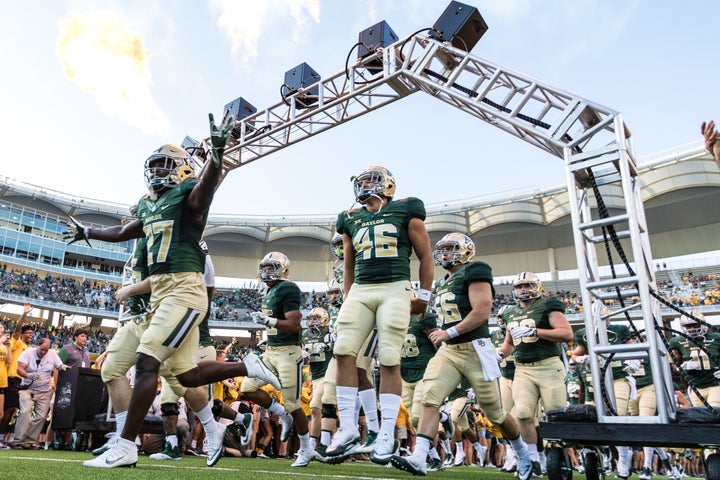 The lawsuit was filed by Baylor alumni Elizabeth Doe, who was allegedly gang-raped by two Baylor football players in 2013.
The suit alleges that at least 52 instances of rape, perpetrated by at least 31 different football players, occurred between the years of 2011 and 2014, and that the football program both enabled the behavior and refused to acknowledge the pervasiveness of sexual violence.
According to the lawsuit, the Texas university invested heavily in its football program when it hired former head coach Art Briles in 2008, who turned the team into one of the best ones at the collegiate level. But, for many of Baylor's women students, that reputation came at a price.
In Briles' attempt to bolster the program, the lawsuit alleges that potential Bears players were treated like royalty.
"In order to ensure that a last place team could recruit the players needed to win football games, recruiting efforts used sex to sell the program," the lawsuit reads.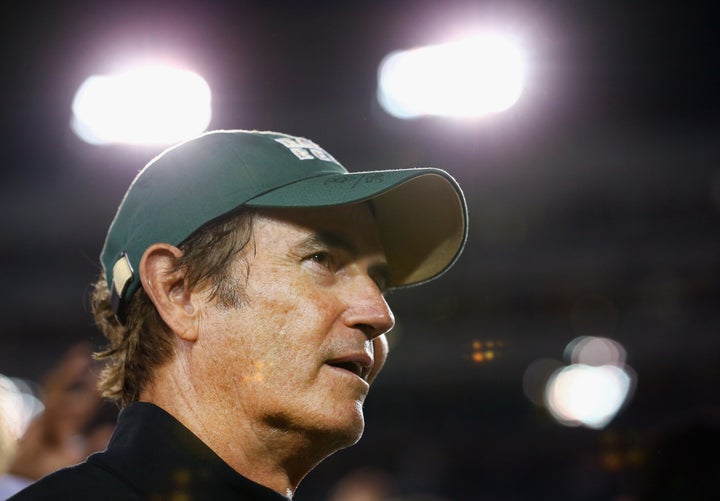 Baylor football coaching staff allegedly "arranged for women to have sex with recruits on their official campus visits," and used the promise of sex with women in recruiting trips.
"Do you like white women? Because we have a lot of them at Baylor and they love football players," Coach Briles' son, assistant coach Kendal Briles, is reported to have said on a high school recruiting trip in Dallas. (His coaching career has continued to flourish. It was announced in December 2016 that he'd taken a coaching position at Florida Atlantic University.)
The Baylor Bruins program, a campus group that describes itself as an "organization which hosts prospective athletes during visits," reportedly recruited attractive young women as unofficial campus liaisons for visiting football recruits. And Elizabeth Doe says these women often ended up being the target of a culture of sexual violence, as Doe found out after signing up to be a Bruin herself.
"Though the Bruins had an official policy of no sexual contact with the recruits or football players, Baylor had an unofficial policy of looking the other way when there was sexual intercourse between the Bruins and the football players," the lawsuit reads.
On April 13, 2013, Doe, who had been a Bruin since the fall prior, was allegedly raped by football players Tre'Von Armstead and Shamycheal Chatman after a huge spring party at the apartment of fellow football player Shawn Oakman. Oakman had been recruited by Briles after being asked to leave Penn State, where he had an alleged history of violence against women and was rumored to have raped a woman. Armstead and Chatman reportedly offered to walk the heavily intoxicated Doe back to her apartment, and then, allegedly, proceeded to rape her.
(It's worth noting that Oakman was later indicted for raping a woman at the same apartment at which he'd hosted the spring party at Baylor, and Chatman had already been accused of raping a student sport's trainer, according to the lawsuit. Instead of facing any punishment, the trainer was sent to work for a female sports team.)
Doe says that she endured the after effects of sexual assault for the rest of her time at Baylor: panic attacks, anxiety, and a fear of running into her rapist. (Armistead was still on campus, Chatman had left). She graduated in 2015.
In an equally damning investigation from 2016, it was made public that it took Baylor two years to investigate Doe's gang rape, and Armstead and Chatman both left the university before any investigation occurred.
The lawsuit alleges that "under Briles, the culture of Baylor football and rape became synonymous," and Doe's experience was sadly not unique. In recent years, several women have filed Title IX lawsuits against the university, and many of them allege they were assaulted by football players.
Lyons alleges that her position as the Title IX coordinator left her incredibly vulnerable on campus, and she left at the behest of the Baylor Police Department, who believed she was no longer safe on campus given her involvement in investigating the instances of sexual violence. Lyons has also filed a complaint against the university.
In the years since Doe's assault and iin the wake of subsequent lawsuits, both coach Art Briles and then-President Kenneth Starr were let go from their posts in May of 2016 after the publication of the internal audit that proved campus officials were aware of sexual violence and yet did nothing to stop it.
Doe is suing Baylor for six separate claims, all related to Title IX violations and negligence.
Read the lawsuit in its entirety below.
The Huffington Post reached out to Baylor University for comment but did not hear back by the time of publication.
Related
Before You Go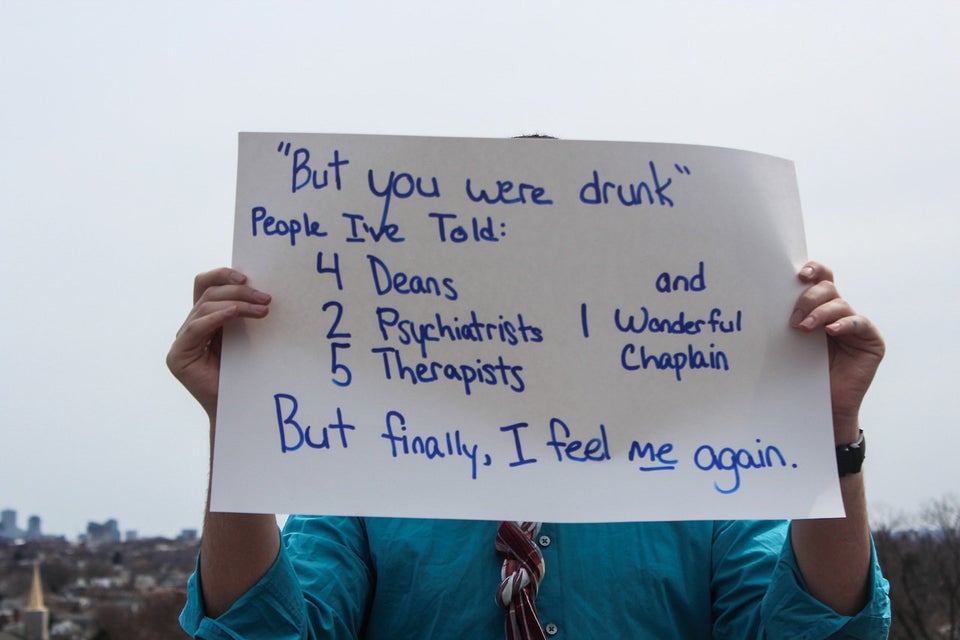 Surviving In Numbers: Stories Of Sexual Assault Survivors
Popular in the Community