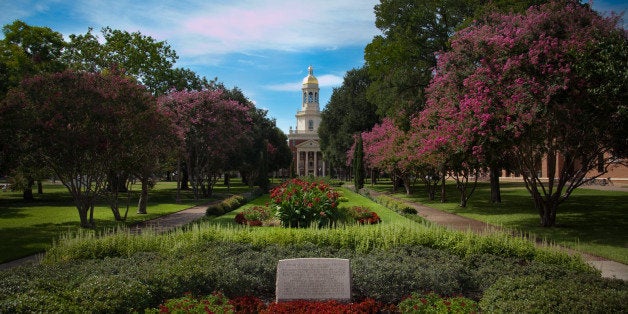 Baylor University, a private Baptist institution in Texas, has removed "homosexual acts" from its sexual misconduct policy but is stopping short of declaring approval for same-sex relationships.
The new policy was first endorsed by Baylor's Board of Regents on May 15, but received little notice from the public until a Waco Tribune-Herald report last week.
The revised sexual conduct policy appears to simply ban premarital sex, stating: "Baylor will be guided by the biblical understanding that human sexuality is a gift from God and that physical sexual intimacy is to be expressed in the context of marital fidelity. Thus, it is expected that Baylor students, faculty and staff will engage in behaviors consistent with this understanding of human sexuality."
Baylor had previously stated that "homosexual acts" were a misuse of "God's gift," equatable with "sexual assault, incest, adultery [and] fornication."
"These changes were made because we didn't believe the language reflected Baylor's caring community," Baylor spokesperson Lori Fogleman told The Huffington Post on Monday. "We are pleased with the recent changes to the policy language and that it states more plainly the expectations of the university."
Fogleman declined to comment on whether same-sex relationships continue to violate the conservative university's code of conduct.
The university's sexual conduct policy has been in question for years. In 2013, Baylor's Student Senate demanded the "homosexual acts" clause be removed from the misconduct policy. The revision was ultimately vetoed by former Student Body President, Wesley Hodges, according to the Waco Tribune-Herald. At the time, the senate was unable to reach a two thirds majority in order to override Hodges' veto.
Calling all HuffPost superfans!
Sign up for membership to become a founding member and help shape HuffPost's next chapter