As a part of my campaign for the San Francisco Board of Education, I have been engaging students, families, educators, and voters to identify the most pressing issue areas that will affect the future of San Francisco public schools. We're taking these discussions across San Francisco as a way to inform and confront issues by bringing community voices to the forefront to shape policy decisions.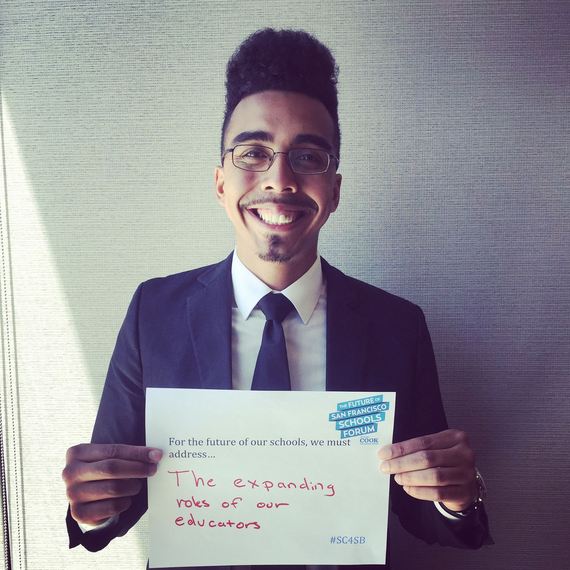 We hosted our first discussion in Bayview Hunters Point. This community has longstanding challenges related to high rates of teacher turnover, student suspensions, habitual truancy, health challenges, and violence. Despite the best effort of educators on the ground, we know our institutions have created barriers that at times have served to perpetuate harm rather than alleviate it.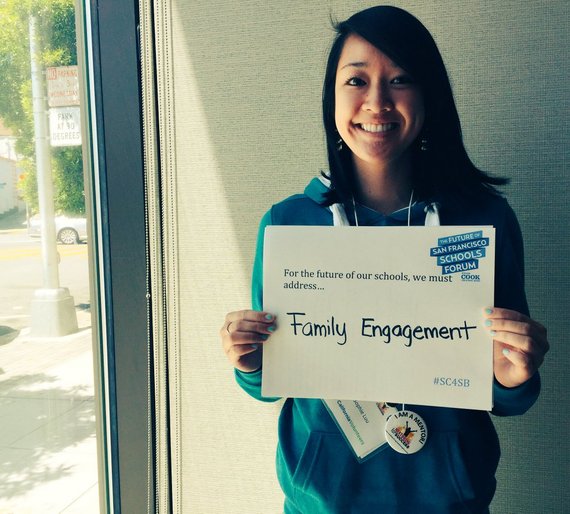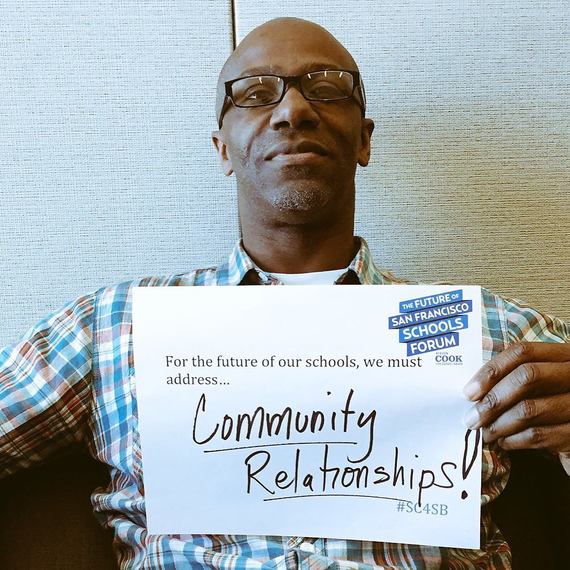 For more photos from the event and to stay connected to the campaign like us on Facebook.
These distressful circumstances have lasted several generations. The work we do will only go so far unless we can bring the community to the table to advance a shared vision for the future of our public schools. The district has started this effort with Vision 2025 and I am committed to continuing the advancement of policies and initiatives that meet community needs, particularly for those most marginalized in our city.
As a graduate of San Francisco public schools and now the leader of an education nonprofit working closely with our public schools, I have lived and continue to grapple with many of these challenges. As a public servant and candidate for the Board of Education, I'm looking to be held accountable for my ability to identify and advance ideas and policies that offer solutions through principles of equity and community voice.
During our forum we discussed issues most impacting the Bayview neighborhood, including the technology divide, the teacher shortage, a lack of diversity in the teaching profession, the school-to-prison pipeline, generational poverty, and how to strengthen community partnerships.
Below are some of the issues community members identified as most important to ensure students are receiving the highest quality education the SFUSD can provide:


Students and families report challenges in building relationships with teachers who are disconnected from the lived experiences of students based on their backgrounds and cultures.


Community members would like to see teachers trained in social justice and restorative practices to help decrease the amount of black and brown students suspended.


Families expressed the need for deeper investments in courses and programs that prepare students for the demands of today's careers; students need support in resume writing, and professional development.


Families would like to see schools reimagined as community schools, particularly those in the Bayview where many parents hold low wage jobs or are unemployed.


Schools engaging families on non-academic topics such as health or parenting tips can play an important role in closing the achievement gap here in San Francisco.


We plan to take these discussions to communities across San Francisco and share the findings with you and the larger San Francisco community. Our goal is to expand and inform the conversation about education priorities so that every voice feels valued as we identify best ways to serve our city's students. I look forward to partnering with voters, the Board of Education, and San Francisco public school stakeholders to ensure we meet the promise of a quality and transformative education for all of our city's youngest residents.
The future is ours and the moment we claim it is now.
Calling all HuffPost superfans!
Sign up for membership to become a founding member and help shape HuffPost's next chapter