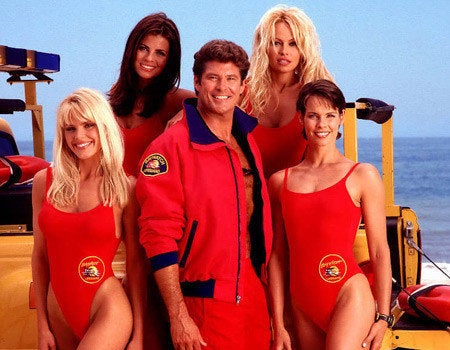 Can you make a full length movie out of people running on the beach?
When they're in red swimsuits, perhaps.
Except he's having some problems.
"We still don't have a script that's makeable," he told THR. "I think it's a big opportunity. This is a comedy, and I think we have a very interesting take -- a classical idea that will be fresh for the world audience. It's one of the best-known titles that's out there."
While stars David Hasselfhoff and Pamela Anderson may be too old to reprise their roles, a classical, fresh take on "Baywatch" certainly sounds intriguing.
Reitman's most recent film, "No Strings Attached," won the box office its opening weekend, and has made $123 million worldwide thus far. Reitman, who has said a new "Ghostbusters" would introduce new members of the team for a new generation of films, said in an interview that "Strings" star Ashton Kutcher could potentially be one of those new Ghostbusters.
Popular in the Community