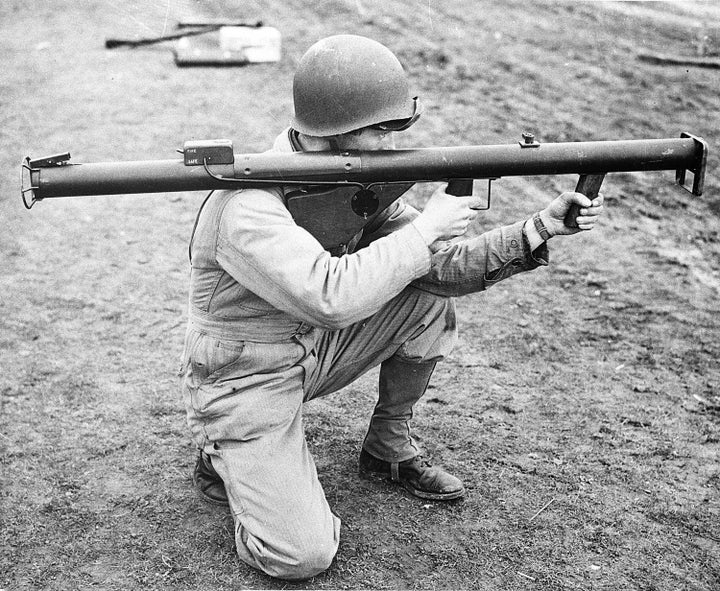 Police were called to a wooded area in the town of Holzminden in northern Germany on Sunday after a group of children discovered a rusty but apparently still functional bazooka under a pile of leaves, Spiegel Online International reports.
Officers cordoned off the area and took the weapon to a facility where they could destroy it in a controlled setting, according to Spiegel Online.
The bazooka is one of thousands of weapons left over from World War II that remain around Germany.
Dozens of people have been killed after stepping on bombs that failed to explode. In Berlin alone, there are an estimated 15,000 duds yet to be recovered in and around the city, according to the paper.
Leftover artillery from the war has proven dangerous in other countries as well. In 2005, the Japanese army launched a large-scale effort to recover and safely destroy 700,000 artillery shells that troops left in northeast China during the war, some of which had killed schoolchildren in the area.
Popular in the Community