While browsing the makeup counter at your local department store or flipping through an issue of any women's magazine, you've probably heard or came across the words "BB cream." The craze over this multi-tasking product that claims to even out skin tone, reduce redness and oiliness and guard against harmful UV rays has exploded in the United States this past year. However, it's no newbie to the beauty world.
BB creams (short for "beauty balm" or "blemish balm") has been a complexion-perfecting secret among Asian women since the 1980s, but it was first introduced during the '50s in Germany as a postoperative treatment to heal and protect skin. But like many of the foundations, concealers and powders on the market, brown girls like myself have only recently been able to try this "fix-everything" cream thanks to brands like Smashbox, Maybelline and Garnier.
Not buying the hype just yet? I asked Dr. Rehana Ahmed and Dr. Andrea Trowers to share their professional insight on this "miracle" product, including how it benefits women of color. And keep scrolling down to shop our roundup of nine BB creams that are available in medium to dark shades.
What are the common skin care issues women of color experience that BB creams can tackle?
BB creams are really super high-end versions of tinted moisturizers, according to Dr. Trowers. "Depending on the ingredients, they provide high levels of sun protection, moisturize, can be used as a foundation and primer and may contain anti-aging properties such as antioxidants. Women of color frequently complain about dark spots left on their skin after a pimple goes away and uneven skin tone. The sunscreens in BB creams can prevent dark spots from getting darker and contribute to a more even skin tone."
Dr. Ahmed adds, another common issue BB Creams can address is melasma, a darkening of the skin, generally on the face, that tends to occur on the forehead, cheeks, and upper lip. They can also be used to cover lesions from acne or rosacea.
How do the ingredients found in BB creams improve or enhance darker skin tones?
The main ingredient in BB creams that can benefit darker skin complexions is sunscreen. Women with skin of color rarely think that sunscreen is necessary, says Dr. Trowers. But we all know that under our underwear, we are a different color. Sun is our biggest enemy when it comes to premature aging of the skin. If you look at the skin of two women who are in their 70s, one with skin of color and the other white, the one with skin of color almost always looks better. That's because melanin helps to block the effects of the sun, but think of how much farther we'd all be ahead in the fight against aging if we also used sunscreen everyday. Though a minimum SPF of 30 is required to block the aging effects of the sun.
Light-refracting ingredients, such as pearl powder, silicas, and dimethicone help light bounce off the skin, making it appear more radiant and decreasing our ability to see flaws, according to Dr. Ahmed.
What is the biggest mistake one can make when choosing a BB cream?
I would recommend always getting a sample before you make a purchase, says Dr. Trowers. Then check how it looks in both artificial and natural lighting. What works great on one individual might be a nightmare for someone else.
Is there validity in the multi-tasking claims attached to BB creams?
"BB creams were developed to be a moisturizer, primer, foundation, and sunblock. My concern as a dermatologist though is that because BB creams contain concealers for light coverage, the recommended applications is a pea-sized amount to cover the face," explains Dr. Ahmed. "A pea-sized amount will not provide adequate UV protection. When using a BB cream, cover your bases by first applying traditional sunblock. Similarly, the small amount of moisturizer in a pea-sized application may not be enough for someone with dry or sensitive skin."
BB creams generally give light coverage -- good for a natural look. However, they may not offer adequate coverage for red lesions, so many women use them as primers for their foundation.
And while some products advertise the ability to "regenerate" the skin, through research we know that retinoids (vitamin A) are the best ingredient to do this, says Dr. Ahmed. BB creams do not include these.
Meanwhile, check out these top anti-aging products that pack lots of punch at prices that won't knock you out.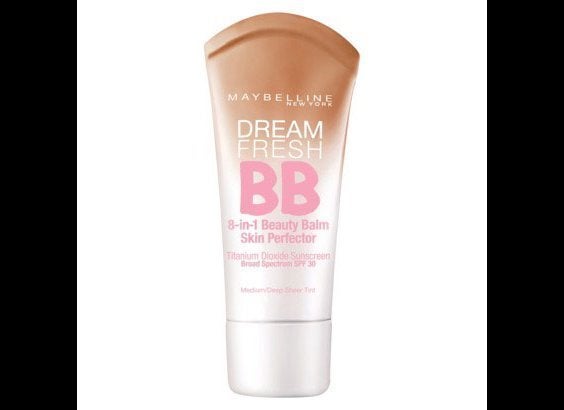 BB Creams For Brown Girls