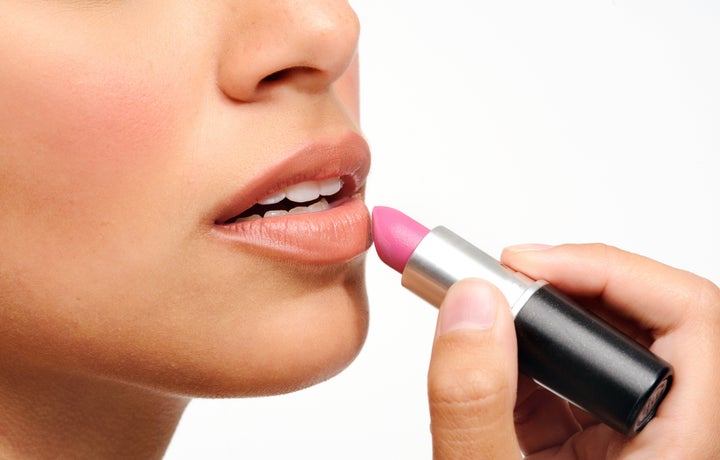 If you flip through any women's magazine, you can't help but notice the different ads for BB creams -- and if the empty product shelves in the skincare aisles are any indication, BB creams are all the rage. Will they still be hot come winter though?
I was wondering what all the fuss is about and decided to speak with some beauty experts about this phenomenon.
But what is BB cream? The BB is short for "blemish balm," or "beauty balm." Basically, the cream is all-in-one moisturizer and tint, which generally comes in only one or two shades -- light, medium or dark, providing a natural looking cover-up for the face. It's been called the "swiss army knife of the beauty industry." For some women, BB creams have replaced their full makeup foundations all together, while others think it works best as a primer under their regular makeup. Whatever works best for your routine.
Board certified dermatologist and spokesperson for the American Academy of Dermatology, Debra Jaliman, MD, says, "BB creams contain a moisturizer, foundation, sunblock and primer in one product. Many people like this as they don't have to layer on multiple products and get great coverage. In this fast-paced world people are looking for shortcuts."
When it comes to makeup, I'm a minimalist -- so the idea of BB creams definitely appealed to me. I especially like the fact that I can put a dab of BB cream, add a little mascara and lip gloss and be ready to go without putting more effort into it. Even during the week for work. This way, I'm still wearing make-up but not exactly looking as if I'm ready for an evening out either.
BB creams are touted to instantly even, illuminate and protect skin (SPF and moisturize). Then, as you use the product more the benefits grow, apparently providing a smoother skin texture and healthier-looking skin. Some brands have added anti-aging serums to their creams, while others offer skin whitening (dark spot removal) or shimmer to give skin an instant glow.
Although we're just starting to hear about in North America, people in South Korea and Japan have been using BB creams since the mid-1980s. Now, almost every brand from Cover Girl, Garnier, L'Oréal, Maybelline (which I've been using) to SmashBox have come out with their own BB creams. Prices range from $8 upwards to $50 a tube. However, after trying a few, I've found that more expensive isn't necessarily better.
The key to the BB Cream is to apply sparingly -- generally a pea-sized amount dotted on the forehead, under-eyes, nose chin and cheeks and blended well into the skin is enough to provide natural-looking coverage. Remember to always apply foundation or cover-up using your ring finger, though, for a gentle touch. Reviewers have applied BB Cream with or without moisturizer underneath and some finish off with a dusting of powder. I found adding a little powder on a hotter day kept the look lasting longer without having to re-apply midday.
BB creams aren't going away just yet, but Heydt says, "Next up are CC creams with color correcting capabilities. CC may be the new BB this winter."