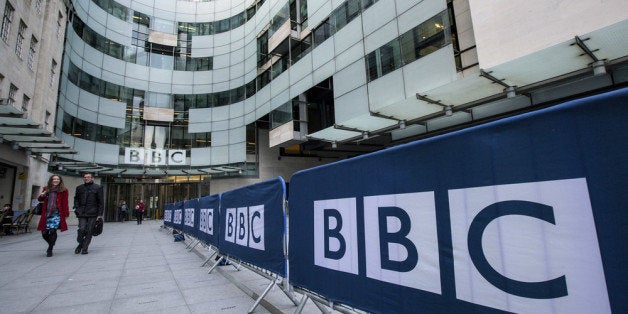 The battle over the media's coverage of climate change isn't limited to the United States. There's a fight brewing about it across the pond too. The target? The BBC, which has drawn complaints that its handling of climate change is afflicted by that most dreaded of media reflexes, "false balance."
Politicians from the parliamentary committee on science and technology issued a report on Tuesday that singled out the BBC for special criticism. The corporation, the report charged, consistently sets up discussions of climate change as a debate between two equally opposing sides — just as often happens in the US.
"Given the high level of trust the public has in its coverage, it is disappointing that the BBC does not ensure all of its [programs] and presenters reflect the actual state of climate science in its output," Andrew Miller, chair of the committee, wrote. "The Today [program] and other BBC News teams continue to make mistakes in their coverage of climate science by giving opinions and scientific fact the same weight."
One segment was given particular criticism. After the Intergovernmental Panel On Climate Change issued a damning report about the health of the planet last September, the BBC failed to come up with a single scientist in Britain who was prepared to rebut the IPCC's views. Instead of taking this as a symbol of the settled nature of the climate debate, though, it turned to Bob Carter, an Australian geologist who works for the Heartland Institute, an oil industry-backed climate denying think tank.
In response, the BBC said it was merely trying to maintain a democratic atmosphere.
"While the vast bulk of our interviews are with climate scientists, as part of our commitment to impartiality it is important that dissenting voices are also heard," a spokesperson said. "We don't believe in erasing wider viewpoints even if the select committee doesn't agree with them."
Calling all HuffPost superfans!
Sign up for membership to become a founding member and help shape HuffPost's next chapter