(adds BBC statement paragraph 8)
LONDON, July 7 (Reuters) - The BBC faced mounting pressure on Sunday to take action against one its most high-profile sports presenters for criticising the appearance of France's Marion Bartoli who won this year's Wimbledon women's singles title.
John Inverdale incensed radio listeners before Bartoli beat German Sabine Lisicki when he asked if people thought her father told her when little that she was never going to be "a looker" like Maria Sharapova so would have to fight harder for success.
The BBC, Britain's publicly funded broadcaster, apologised for the comments after a storm of protests on Twitter, admitting the remark was "insensitive".
Inverdale said on Sunday he had written to apologise to Bartoli and told listeners ahead of Sunday' men's final that he used "a clumsy phrase" about Bartoli in trying to make a point that not all players need to be "6 ft fall Amazonian athletes".
But the apology from the 55-year-old, who has presented BBC shows since the 1980s, failed to calm the fury about his remark made 24 hours earlier and the lack of action taken by the BBC.
"This is appalling. Tennis is one of the worst offenders in sport in terms of the focus on women athletes' looks and the BBC needs to take action," Sue Tibbals, chief executive of the Women's Sports and Fitness Foundation, told Reuters.
"I thought Bartoli was an absolute inspiration, so spirited and gutsy, and she does not deserve these outrageous remarks. This is not a one-off event from this presenter."
A BBC spokesman, however, said the corporation had apologised and so had Inverdale and that there were no plans for further action to be taken.
Bartoli, 28, won the admiration of Centre Court on Saturday when she won her first grand slam title in a straight-sets victory over 23-year-old Lisicki that earned her 1.6 million pounds ($2.4 million) in prize money.
The Frenchwoman, celebrating her success in becoming the first Frenchwoman in seven years to win the coveted Wimbledon women's title, shrugged off Inverdale's comments.
"It doesn't matter, honestly. I am not blonde, yes. That is a fact," Bartoli said in a press briefing late on Saturday.
"Have I dreamt about having a model contract? No. I'm sorry. But have I dreamed about winning Wimbledon? Absolutely, yes."
Twitter users praised Bartoli's dignity as they called on the BBC to act against Inverdale.
Many of the Tweets included the hashtag "Everyday Sexism", which has gathered a large following as people tweet examples of causal sexism in the workplace and public life.
"Isn't it time the BBC woke up to the sexism at the heart of its sport broadcasting?" tweeted feminist blogger Leopard.
"#BBC apology over sexism comments not good enough. suspend #Inverdale & hold enquiry. Sexism is on par with racism," tweeted yvonneridley.
The incident came after the BBC has this year faced one of the biggest crises in its 90-year history.
A sex scandal involving the late TV presenter Jimmy Savile threw the broadcaster into turmoil and raised questions about the organisation's ethics, leading to the appointment of a new head, Tony Hall. (Editing by Ed Osmond)

Related
Before You Go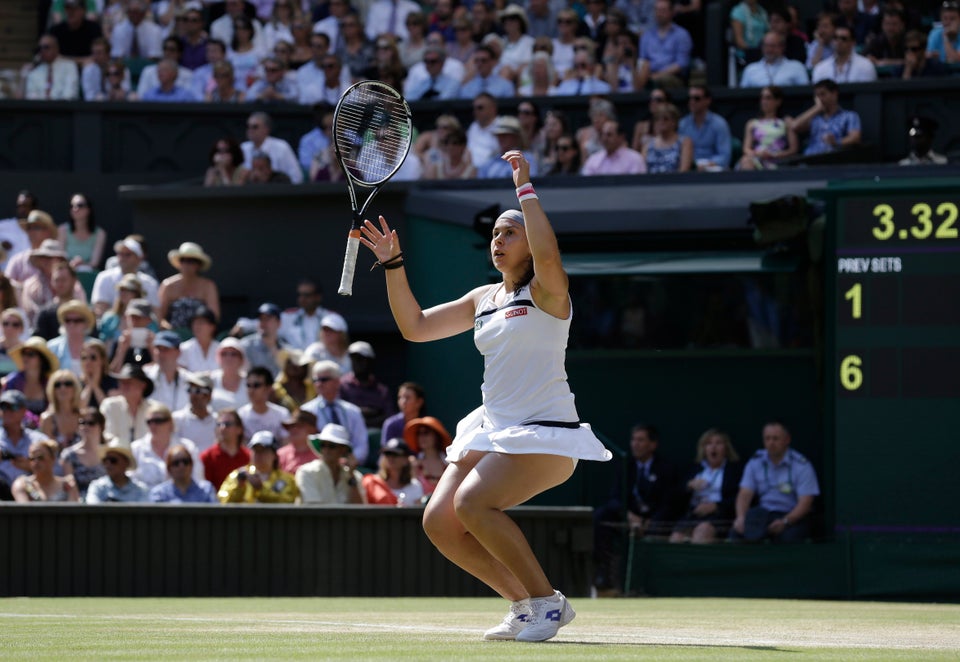 PHOTOS: Wimbledon Women's Final
Popular in the Community