Female talent at the BBC is calling on the media company to end the pay disparity between its male and female employees after a government-mandated release of salary data revealed a significant wage gap at the British public broadcaster.
In an open letter published in full by several U.K. outlets on Saturday, nearly four dozen of the outlet's female stars called on BBC director general Tony Hall to close the gender pay gap now, rather than by his 2020 goal.
The pay details released in the Annual report showed what many of us have suspected for many years...that women at the BBC are being paid less than men for the same work.

Compared to many women and men, we are very well compensated and fortunate. However, this is an age of equality and the BBC is an organisation that prides itself on its values.

You have said that you will "sort" the gender pay gap by 2020, but the BBC has known about the pay disparity for years. We all want to go on the record to call upon you to act now.
The letter follows revelations from the BBC's annual report it released last week. Last year, former Prime Minister David Cameron ordered the publicly funded media company disclose the salaries of all on-air stars earning more than 450,000 pounds or around $585,000 a year. His successor, Theresa May, enforced the order this year but cut the salary figure to 150,000 pounds or about $195,000, a year.
While the push for salary information was intended to uncover whether any BBC stars were overpaid, it revealed that women make up just one-third of on-air talent earning above 150,000. While the highest paid man, radio host Chris Evans, earns between 2.2 and 2.5 million pounds a year, the highest paid woman, television presenter Claudia Winkleman, earns 450,000 to 500,000 pounds annually.
Hall responded to the letter on Sunday, saying the 2020 goal will remain but added that "if we can get there earlier then we will" and that "work is already well underway" to close the pay gap. He added that there will be "consultation meetings" in the next few months.
"When figures are published next year I am confident they will look very different," he wrote.
The gender pay gap is an international disparity. Only five countries have closed at least 80 percent of the gap, according to the World Economic Forum's 2016 Global Gender Gap report. The U.K. ranks 20th in the world with around 75 percent of its gap closed. In comparison, the U.S. comes in 45th place, with around 72 percent of its gap closed.
Related
Before You Go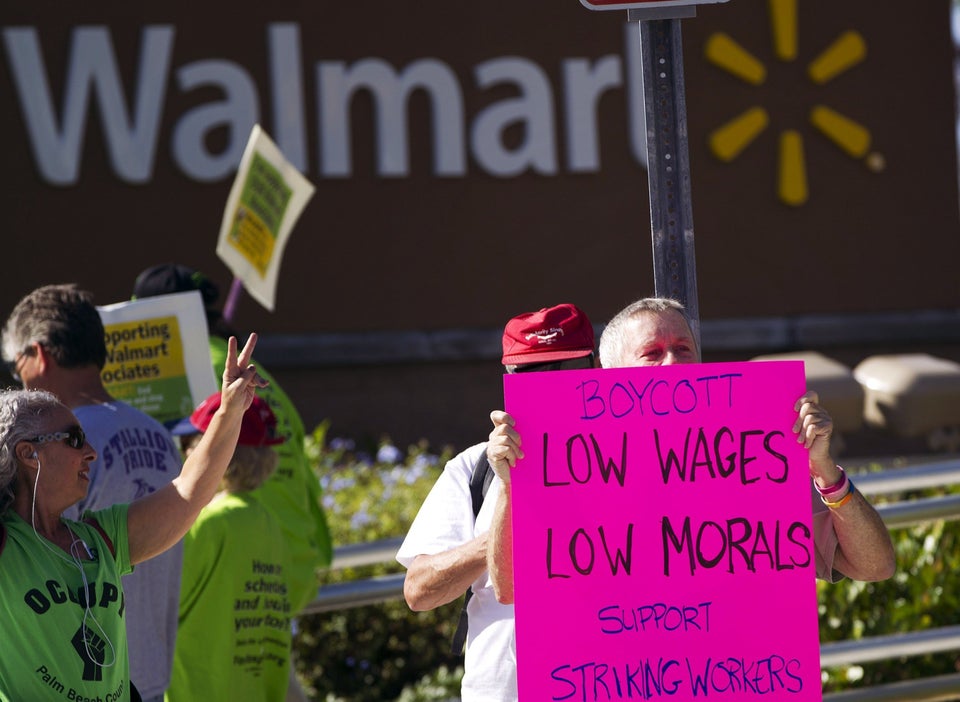 What Minimum Wage Haters Won't Admit
Popular in the Community