BIG PINE KEY, Fla. (AP) — Hundreds of divers and snorkelers listened to an underwater concert that advocated coral reef protection Saturday in the Florida Keys.
The Lower Keys Underwater Music Festival, which also spotlighted eco-conscious diving, took place at Looe Key Reef, an area of the Florida Keys National Marine Sanctuary located about 6 miles (10 kilometers) south of Big Pine Key.
Established in 1990, the sanctuary protects 3,800 square miles (9,800 square kilometers) of waters including the barrier reef that parallels the 125-mile-long (201-kilometer-long) island chain.
Participants swam among Looe Key's colorful marine life and coral formations while listening to water-themed music broadcast by a local radio station. The music was piped undersea through waterproof speakers suspended beneath boats above the reef.
The oceanic playlist included the Beatles' "Yellow Submarine," Jimmy Buffett's "Fins" and the theme from "The Little Mermaid."
Tunes were interspersed with diver awareness messages about ways to minimize environmental impacts on the world's coral reefs, whose rich biodiversity has led them to be called the rainforests of the sea.
While the festival's primary purpose was to encourage reef preservation, it also afforded a singular underwater experience. "Mermaids" and other costumed characters added unique visual elements to the auditory offering on part of the continental United States' only living coral barrier reef.
The four-hour musical event was staged by local radio station 104.1 FM and the Lower Keys Chamber of Commerce.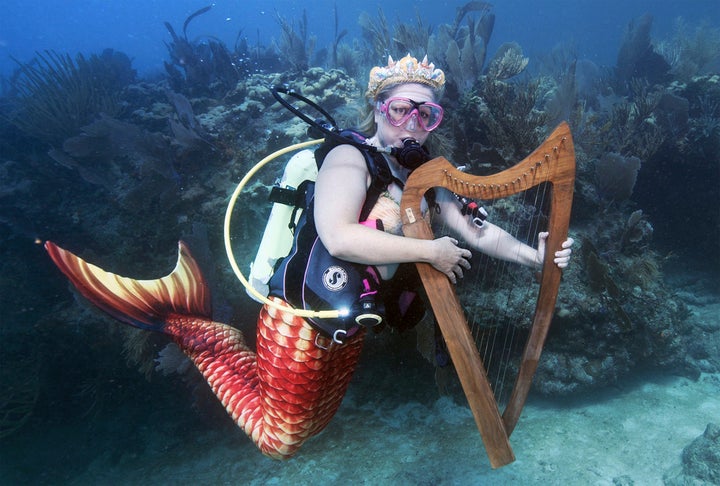 Support HuffPost
The Stakes Have Never Been Higher
Related
Before You Go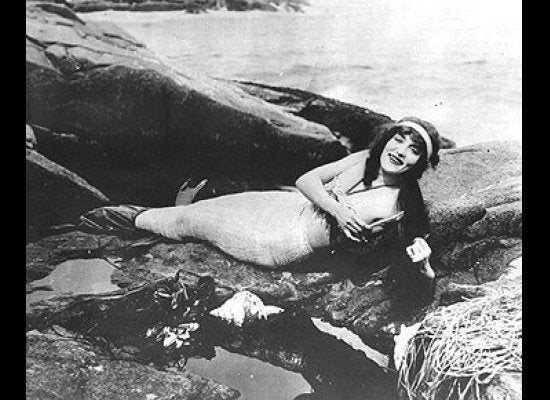 7 Mermaids We Wish Were Real
Popular in the Community