Stylish guys know that fine threads come at a price, and it doesn't just stop at retail. There's expensive upkeep (read: dry cleaning) or the time it takes to wash, hangdry, and iron your best shirts, slacks, and shorts. Not to mention the resigned expectation that clothes are never going to look as good as when they were first brought home from the store: crisp and folded and wrapped up in tissue.
B.D. Baggies cheekily acknowledges the half-life of their clothes by playing with the upkeep angle in a big way. Clothes are always sold with a small laundry bag (a nod to the 80s, when all purchases used to come with a utility-sized laundry sack), but the pop-up shop at Fred Segal Santa Monica takes it to the next level. Shirts are hung up with ubiquitous "We Love Our Customers" dry cleaning wire hangers, there are big bags of laundry strewn across the floor space, and clothes are stuffed in industrial-sized laundry carts. Of course, the most important feature is the clothes themselves: all shirts, slacks, and shorts are made with super soft pre-laundered cloth and can be thrown in the washer and dryer without fear of shrinking or the need for ironing.
Fred Segal manager and buyer Alex Carapetian helped bring the New York brand to the store, hosting B.D. Baggie's very first shop-in-shop until the end of July (the clothes are usually found in department stores). He calls the collaboration "one of the most successful shop-in-shops we've ever had" and attributes the demand for the light, breezy clothes to Los Angeles weather.
Button-up shirts start at $98.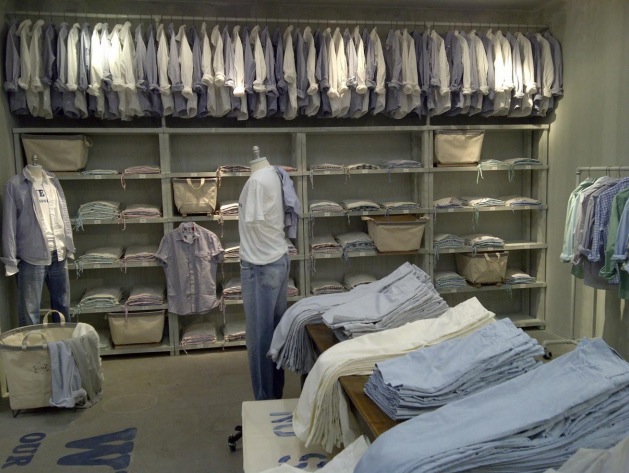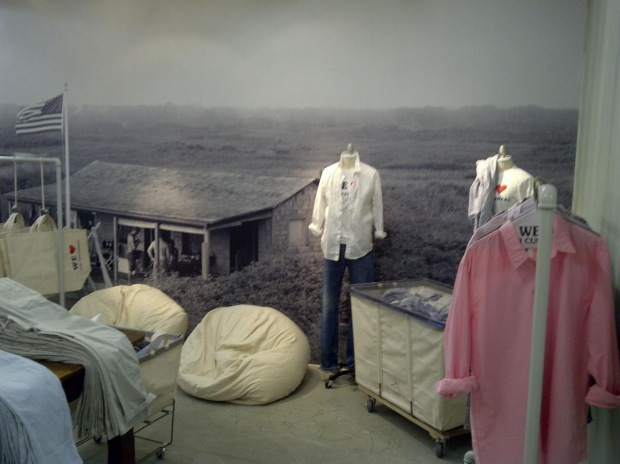 Popular in the Community