Business can drive change in the world, and finally the top business owners in the world are taking notice! This message has been preached over and over by Virgin's charismatic and outspoken boss, Sir Richard Branson, who believes it's time to turn capitalism on its head. He believes that Capitalism has worked over the last two centuries, but it has fundamental flaws. While business has been a great vehicle for growth in the world, neither Virgin nor many other businesses have been doing enough to stop the downward spiral we all find ourselves in. "Business should be a force for good and if every business could play its part in trying to transform the world, most global problems could be solved." Branson says.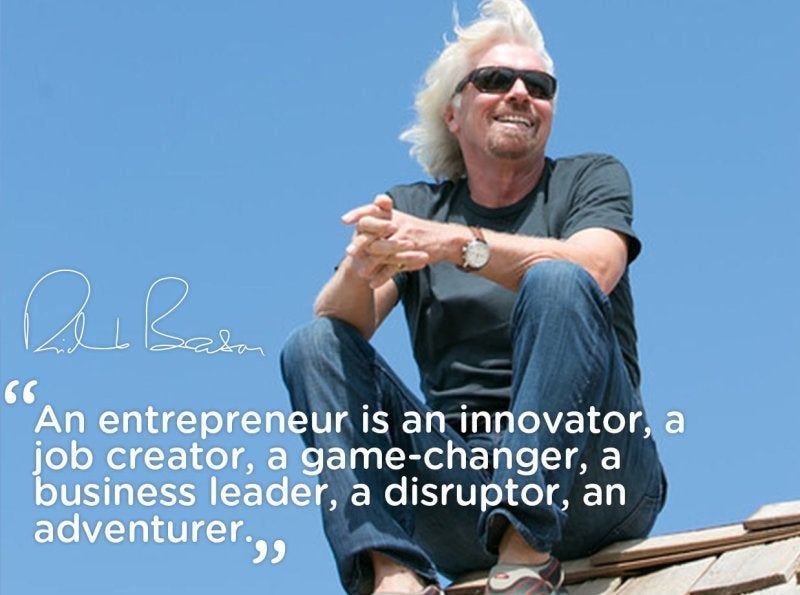 People have called this new approach to business "Philanthrocapitalism" which essentially means that the Business of Doing Good is actually Good for Business. Sometimes the end game of making the largest profit isn't actually the best goal for the business. Instead, creating a business culture where people are put first, they feel heard, and that you can create social change or raise money to help transform our planet and tackle social causes can be more effective in gaining customers or keeping them. In the long run, people are innately kind and they will put their money into businesses that are doing good things.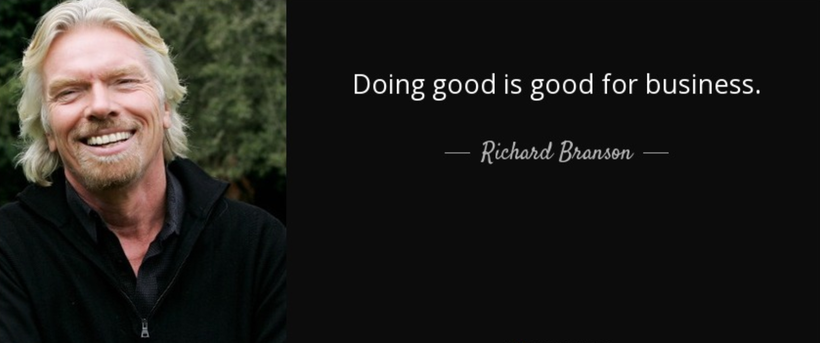 Richard Branson believes that people should be at the core of everything in his businesses. Whether that is ensuring that the customer gets great value and service or giving all the people who work for Virgin the chance to love what they do and make a difference in the world.
There is a term for business owners like Sir Richard Branson. They are called "Disruptors", which essentially is describing an innovator, but not all innovators are disruptors.
Innovation and disruption are similar in that they are both makers and builders. Disruption literally uproots and changes how we think, behave, do business, learn and go about our day-to- day. When a disruption displaces an existing market, industry, or technology and produces something new and more efficient and worthwhile, it is at once destructive and creative.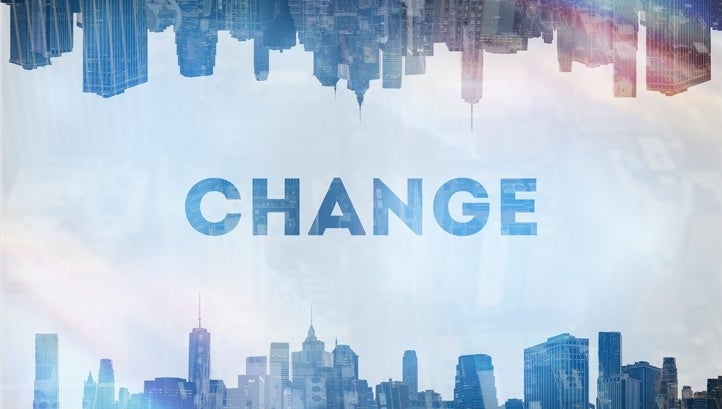 Companies like Virgin, Uber, and Airbnb to name a few, are the ones that are changing how today's business is being done. They are leveling the playing field and using technology to connect people, giving the average person the ability to become an entrepreneur, a game changer, and a creator. The rise of these entrepreneurs is creating competition to other companies who have held the monopolies in their industries and controlled the market and prices for so long.
The most important "trend" that has come to the surface in 2017 across all verticals in business is the idea of "Transformation". In a world filled with a lot of uncertainty and change, transformation seems to be the theme. Not only is the weather and our planet transforming rapidly, but so are we as humankind. We are all in a cycle of Transformation whether we have been tapped into it or not. In the Travel industry, Transformational Travel is the hot new topic where people want to know that when they travel and choose a company to spend their money with, that not only are they going to come back transformed from a unique experience, but that some of the proceeds are going to help transform the local community or a good cause. In science news, huge discoveries in gravitational waves and detecting new particles are transformative in the way we view our universe and everything around us. These discoveries are changing our technology landscape where virtual reality, quantum computers, and crypto currencies like Bitcoin are majorly shaking up how business and financial institutions are being run. Even Ted Talks are discussing Transformational leadership.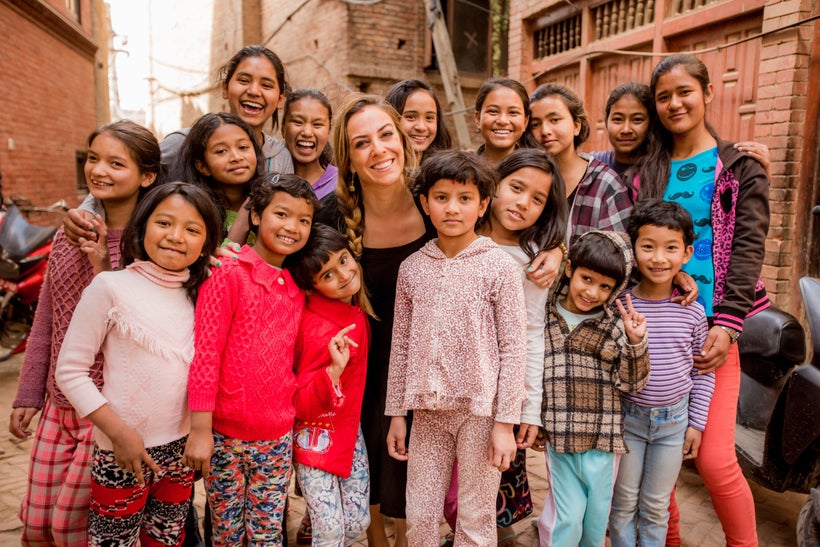 In the words of Sir Richard Branson, it means "Screw Business as Usual"! The world is changing and we better all evolve with it or go extinct. In fact, Branson is going to be discussing this very topic this weekend in NYC at the 2017 Synergy Global Forum
The Synergy Global Forum's "A Master Class in Disruption" will offer a glimpse into the mind of the world's most legendary living leaders. In addition to Sir Richard, 14 Global icons such as Arianna Huffington, Gary Vaynerchuk, Jack Welch, Robin Wright, Steve Forbes, Nassim Nicholas Taleb, Malcolm Gladwell, Ray Kurzweil, Jimmy Wales, Guy Kawasaki, and Kimberly Guilfoyle. will all be sharing a similar message; to create change in areas of purpose, performance, people and the planet.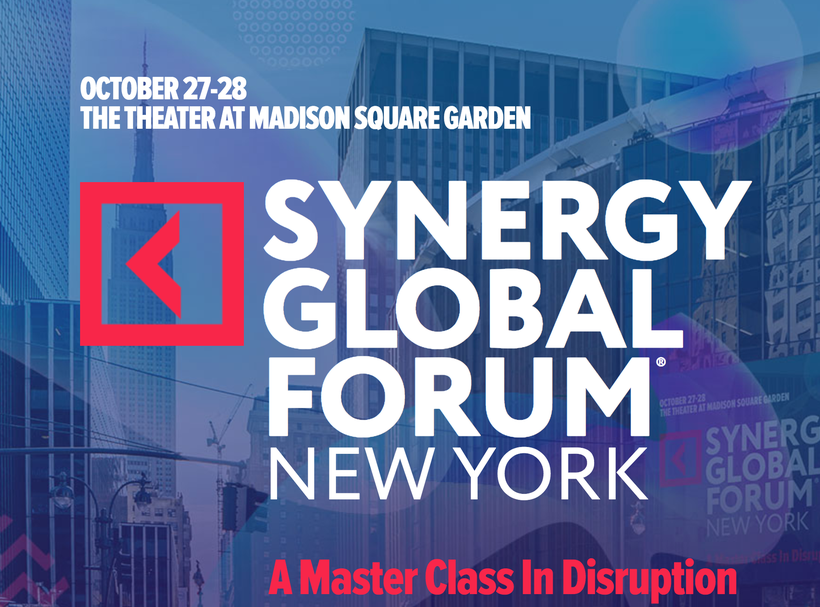 Sir Richard's discussion will touch on stories of innovation and culture; the importance of parties; how to change the world while improving your business; using technology to control your brand and your destiny; insights into creating great culture and pursuing innovation, and also a discussion on present transformational topics such as the tech revolution, cryptocurrencies, and artificial intelligence.
Richard Branson's "Screw it, let's do it" attitude will be the theme of the event, offering professionals and entrepreneurs in Europe, Asia and North America an unforgettable experience where they have a chance to learn, network, share, grow and have fun with the brightest minds alive.
Whether you're an entrepreneur, an individual, or an organization, this forum will be packed with plenty of tips and tricks that you can apply to your own thinking – to disrupt the way you work and the world around you.
Registration is still open for the Forum on October 27-28, "A Master Class in Disruption" presented by Synergy Global Forum 2017. To check out the incredible line up and how you can continue this discussion, on how to be a "Disruptor", click HERE
Last minute discounted tickets are still available if you use this code: JETSET50
REAL LIFE. REAL NEWS. REAL VOICES.
Help us tell more of the stories that matter from voices that too often remain unheard.
This post was published on the now-closed HuffPost Contributor platform. Contributors control their own work and posted freely to our site. If you need to flag this entry as abusive,
send us an email
.