Editor's note: This is a part of a series focused on people in need and the people willing to step up to the challenge. Follow @0liverleung to discover more heros.
During election season, we often bicker about the end of days. We complain about how our lives would be better if we only had [autocomplete desires here] or if our government would just [do this]. It seems as if perfection could only be achieved if we could microwave popcorn just long enough to pop all the kernels without burning the bag. And yet, we wonder why we see blemishes in the mirror while we gaze through our warped looking glass.
As we argue whether one political party is communist (or fascist), we have forgotten a time when the threat of totalitarianism was real. We have forgotten about the how far we've come to fight for our freedom. For the freedom of others.
We have forgotten about the genocide of 2 million Cambodians by the Communist Party of Kampuchea (a.k.a. Khmer Rouge) between 1975 - 1979. This terrorist group that infiltrated the Cambodian government and massacred 1 in 4 of its citizens.
Future generations had few educational role models, and attending school became a luxury instead of an inalienable right. Poverty, hunger, and many other issues continue to plague the country today.
Bridging The Lost Generation
When Jamie Amelio first visited Cambodia in 2003, she discovered a country rich in culture, history, and beauty. She also found a hunger that was not just for food, but also for the mind.
On her trip to Cambodia, a little girl approached Jamie for a dollar. Upon learning that this girl wanted the money to be educated, Jamie accompanied her to her school. What Jamie saw shocked and changed her, and Caring for Cambodia (CFC) was founded later that same year.
With the support of more than 4,000 financial contributors and a team of more than 400 committed volunteers, CFC now provides a world-class education to more than 6,400 children from preschool through 12th grade.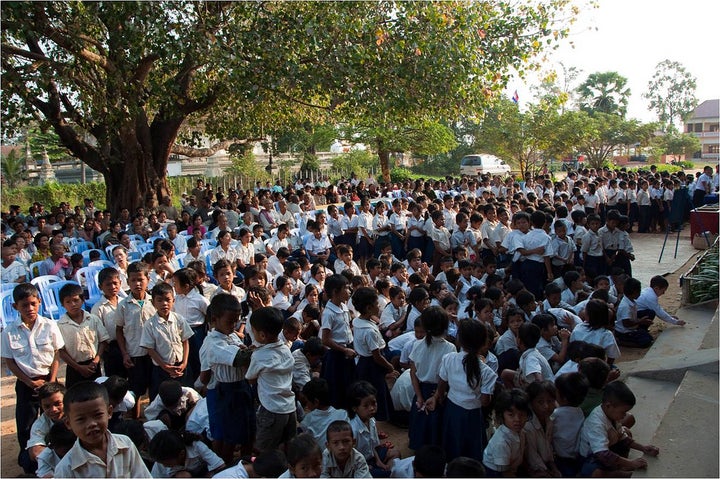 Caring for Cambodia also provides students with fresh water, healthy meals, uniforms, basic health care, and transportation, working hand-in-hand with the local community to ensure that sending a child to school is a choice that positively affects the entire family.
Schools involved in the program have increased enrollment by an average of 70% over a five-year period, proving that smaller class sizes, supportive environments, and enthusiastic, trained teachers make a difference.
Bridging the Gender Gap
According to the Cambodian Ministry of Women's Affairs, "71% of women compared to 50% of men are functionally illiterate. Only 12% of women over the age of 25 have more than a primary level of education." This trend has a rippling effect on the labor force participation, which drops below 50% for middle income earners in Cambodia.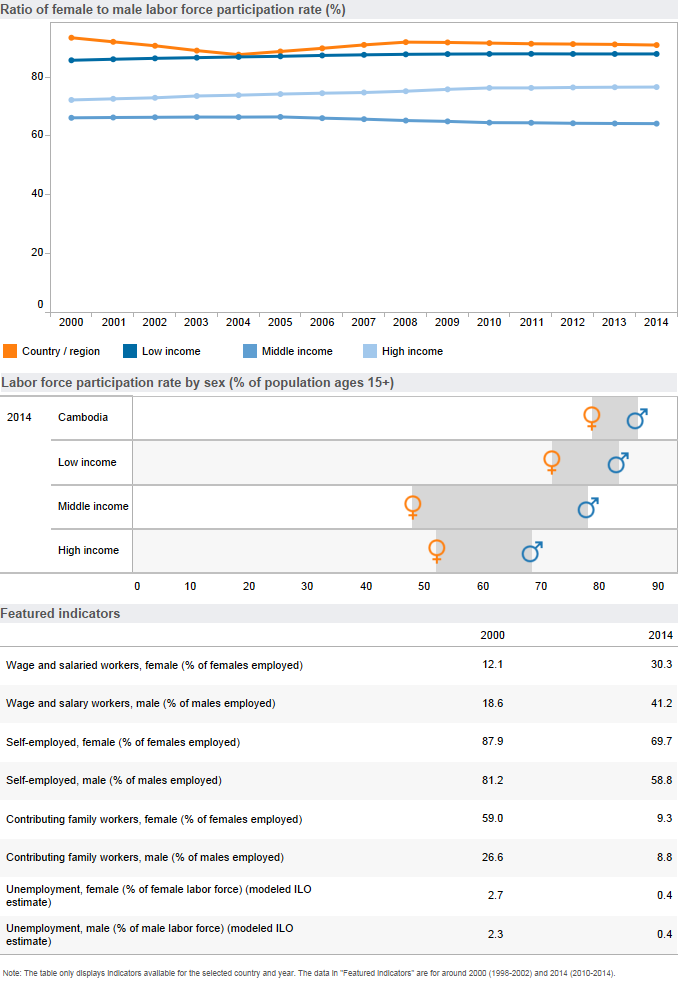 To address the gender gap, CFC established a Female Advisor program, called Girls Matter, in 2013 at Bakong and Aranh High Schools. The program is intended to encourage and empower female students, resolve any gender-specific problems and reduce girls' attrition rate.
The struggle for girls to learn is not attributed to the lack of desire, but the barriers to attend school. This ranges from the ability to traverse the distances imposed by rural communities to basic hygienic needs. Other times, it's societal. Jamie explains that many families continue to see little value in educating their girls. Instead, daughters are expected to help at home, marry early, or contribute to the family income.
Education is a luxury American's often take for granted. To decide between learning and living is a difficult decision. This was apparent when Jamie told me a story about Lan:
"Her (Lan) mother was in desperate poverty and was about to sell her daughter to a brothel for $1200. At 12-years-old, Lan was a beautiful girl with long, wavy hair. Her mother confided in her brother – Lan's uncle – that the family needed the money and didn't know what else to do. That night Lan's uncle couldn't sleep. He was determined to keep her out of the clutches of the traffickers who make their livelihoods preying on Cambodian children.
The next morning he rescued his niece and traveled hundreds of miles with her to one of our schools in Siem Reap, looking for help. I had also just arrived in Siem Reap when I got a phone call from our school director, Savy. He said, "Jamie, I know we don't usually do this kind of thing, but there is this girl." We knew we had no choice but to take a risk and do something different. The girl's uncle brought her to us the next day. We found a family to take her in and we enrolled her in one of our schools.
As I sat with the young girl, who was beautiful and well-spoken, she thanked me for saving her. Today, she is safe, smart and still in school. But it bothers me that so many girls don't have the same opportunity."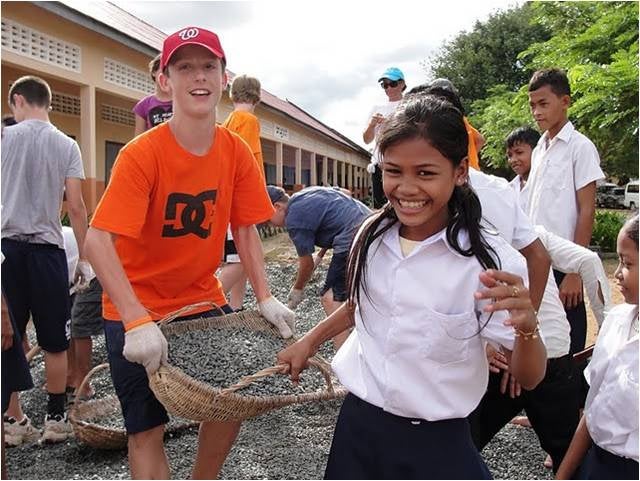 The Strength of a Bridge
Success is difficult to measure when it is driven by quality. So CFC approached Lehigh University to quantify its impact on education in Cambodia. The findings were eye opening:
While only 16% of high school students in Cambodia progress to college, 47% of CFC students continue their studies, with 33% going on to college.
The national dropout rate in Cambodia is 10%. CFC schools dropout rate is less than 2%.
82% of CFC surveyed parents disagree with the statement "it is better to educate sons than daughters," compared to 55% of adult women in a national survey in Cambodia.
95% of CFC surveyed parents disagree with the statement "a wife does not have the right to express her opinion," compared to just 9% of adult women in a national survey.
Nearly 4 decades have passed since Khmer Rouge starved a nation of intellect. Now CFC is attempting to provide nourishment. It may take more than a generation to undo the untold. But to a single child, it has the potential to open a world of opportunity.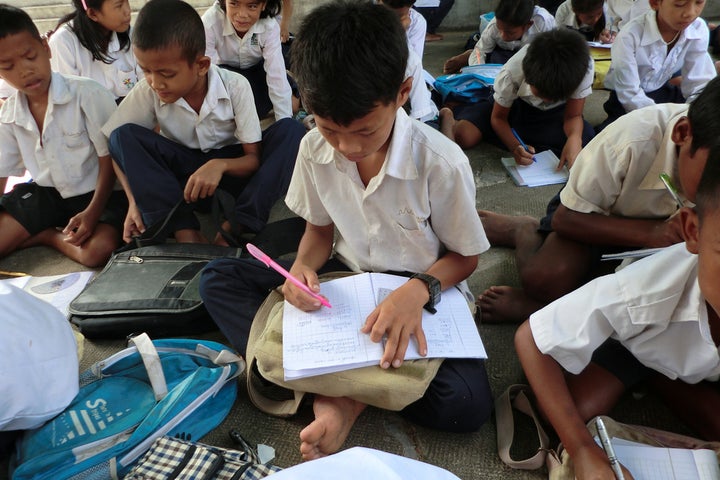 Caring for Cambodia At-A-Glance:
21 CFC schools
6,400 students enrolled
240,000 meals per month
20,000 toothbrushes per year
109 community water wells and 9 water filtration systems installed
140 bicycles per year
73 former CFC students now work for the organization
100% of CFC teachers have or are in the process of obtaining a university degree, including primary school teachers, putting CFC ahead of the national curve
CFC has awarded 74 scholarships to its teachers, allowing them to pursue degrees that pertain to their area of instruction or future goals
94 cents out of every dollar donated goes directly to student programs
Popular in the Community