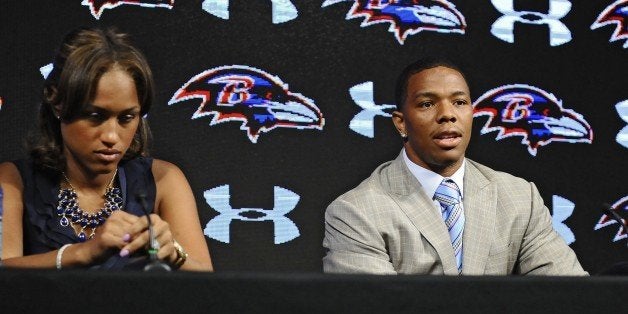 Sadly, we seem to be bombarded lately by stories in the media about domestic violence. I have sat in the audience for every taping of the more than 2000 episodes of the Dr. Phil show, and have been most touched by the guests who are courageous enough to share their own experiences of domestic violence in an effort to help others. Witnessing the incredible strength of these men and women has moved me to take action. This cause is one I have been involved with for many years, and something I have dedicated the next chapter of my life to.

Domestic violence is a silent epidemic in America and this week, Ray Rice and Janay Rice have been thrust to the forefront of this ugly reality. I am devastated and heartsick for Janay when I think of the traumas she has suffered.

Last October, I proudly announced the launch of my foundation, When Georgia Smiled, as well as our inaugural program, The Aspire Initiative, which is a domestic violence education curriculum that aims to reduce the level of intimate relationship violence in the U.S. and instill the importance of bystander responsibility. The Initiative seeks to prevent the behavior before it begins, to stop whatever habits may already have begun, and to offer safe exit strategies and resources for those in need.

Those in need — that's where our attention should be, and that's something the NFL appears to have overlooked in its handling of this case.

I have to say that I am furious at the NFL!!! It is time for this organization to step up and rise above the controversies about what they knew and when they knew it. It is time for the league and the owners, coaches and players to take a firm, unambiguous position that makes it clear that profits, victories and on-field performances will not trump the need for these icons, these role models (whether they like it or not) to embrace and transparently live values that honor human dignity. If they fail to do so, I, my family and a whole lot of other people like us should, and I predict will, walk away from the game so many of us love.

Whether or not the NFL knew the true ugliness of the Rice situation and tried to bury it, what they should know now is that we are all watching very closely what they do from here on out. The league has the opportunity to send a strong message that it will not stand for any level of domestic violence and is committed to ending the silence.

That's exactly what we're trying to do with When Georgia Smiled and Aspire — end the silence on domestic violence and provide a resource for victims. The Aspire Initiative, for example, includes a potentially-lifesaving free smartphone app, Aspire News, available in the iTunes store, through Google Play and at www.whengeorgiasmiled.org, that allows the user to create pre-written text or voice messages to be sent to designated numbers (911 or other chosen contacts) with just the tap of a button. The ignition of the app's "go button" also starts a recording to capture the details of the domestic violence encounter or other dangerous event underway. Aspire News is designed to appear like any other smart phone app to the untrained eye, allowing it to be downloaded and used in secret.

If the NFL is serious about making a change, I challenge them to require their players to download the Aspire News app onto the phones of their wives or girlfriends and that the players' coaches be one of the programmed contacts in the app.

The Aspire News app already has had more than 127,000 downloads and was recognized on Capitol Hill by the National Health Collaborative on Violence and Abuse as one of the two apps in 2014 most beneficial in the fight to end domestic violence.

If you or anyone you know might be in an abusive situation, I encourage you to download this app to educate and arm yourself with the tools to be a part of the solution towards ending this epidemic!

Calling all HuffPost superfans!
Sign up for membership to become a founding member and help shape HuffPost's next chapter