I'm just going to come out and say what we all know to be true. You struggle. Every day you battle your kids and your own demons, trying to be a better parent, a parent like me. I would tell you I understand, that I know what it's like to try hard and fall short every single day, but that would be a lie. I'm a perfect mother, and it's all because of the helpful advice I've received along the way, particularly hacks like the following:
1. Involve your kids in food preparation. Get much-needed help and companionship in the kitchen while teaching your children chemistry. It will look like this: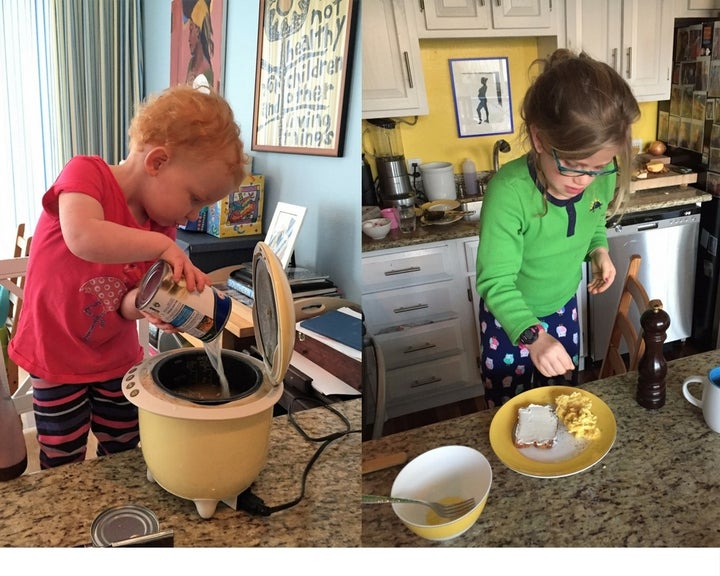 No one will yell or end up in tears, your floors will not be stickier than a New York City pool hall's, and the memories will be ones to treasure, not the sort that fund a therapist's second home in Napa.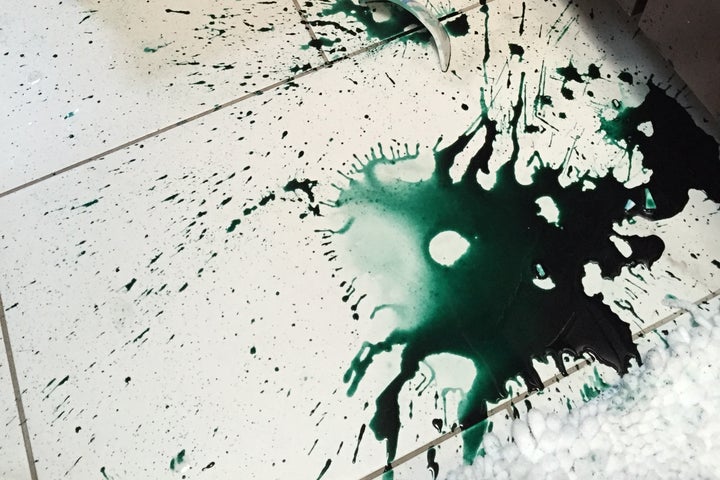 2. Multi-task the laundry. Don't have enough time to put in a load? Just grab a pile of urine-soaked pajamas and move it slightly closer to the washer as you walk from one end of the house to the other. Hate wasting time folding? Place clean laundry on the couch so you can later tend to it while chatting with friends or playing pretend games with the kids. Don't worry, this strategy absolutely will not result in piles of laundry all over every room in your house always.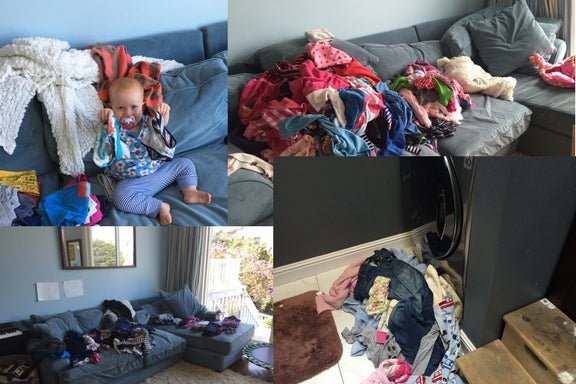 Including in the background of most family photos.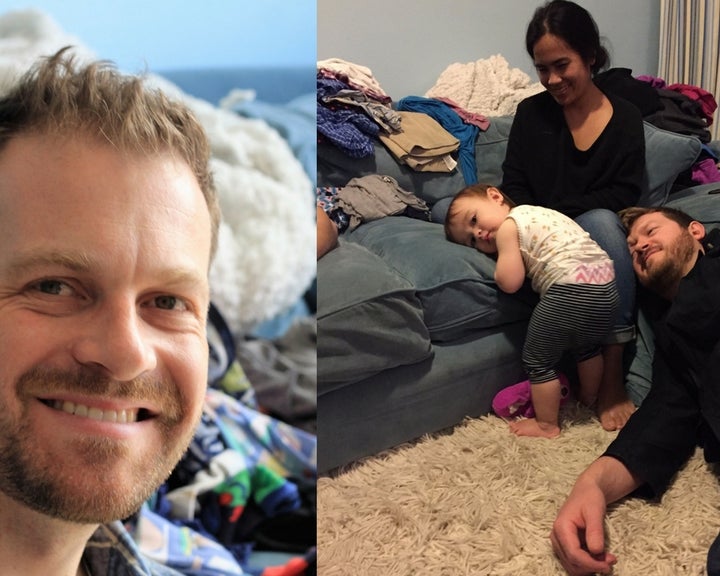 3. Get organized! Create charts to govern everything from logistics to emotional well-being. They will add value for months, not cling to the wall, a tangible reminder of the gap between your lofty intentions and daily lows.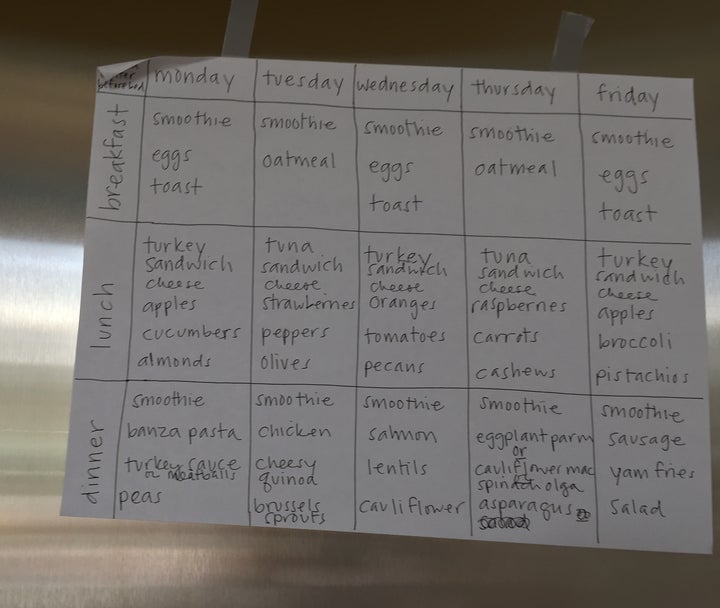 4. Foster independence. Encourage children to do as much as possible for themselves. They will learn to take responsibility for their bodies and possessions.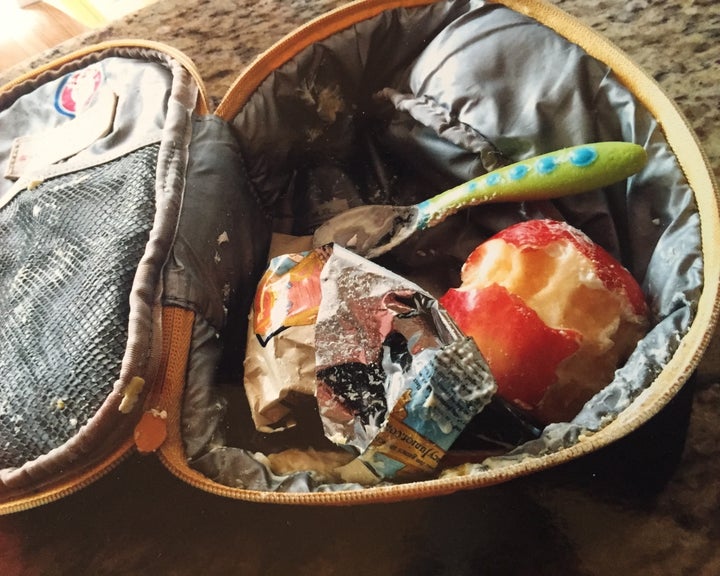 You will certainly never return to a room and find this: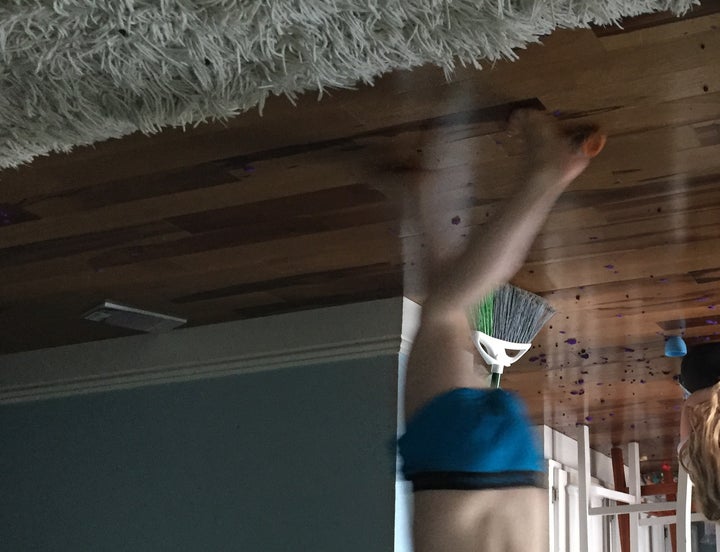 Or a child looking like this:
Or a gift box you just received now in this shape: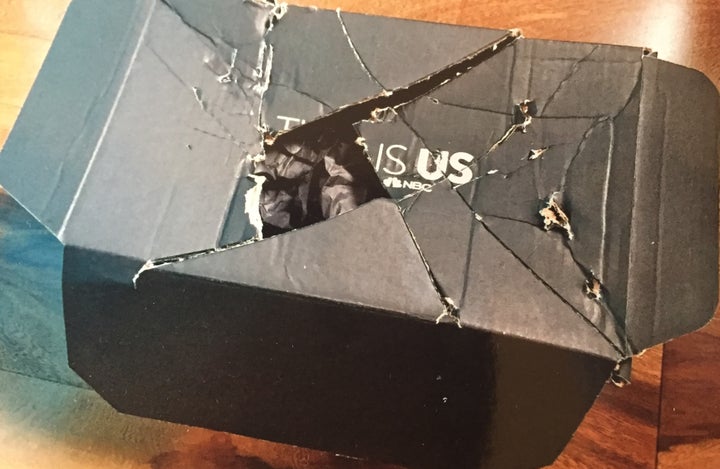 5. Teach them well. Knowledge is a virtue. Language instruction will not come back to haunt you in children who make cogent counter-arguments to simple directives like "we don't put snap peas in our ears" or in displays like these: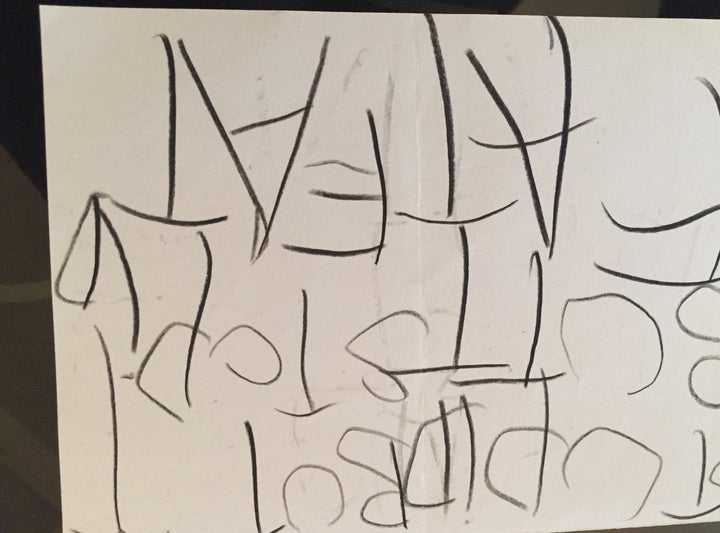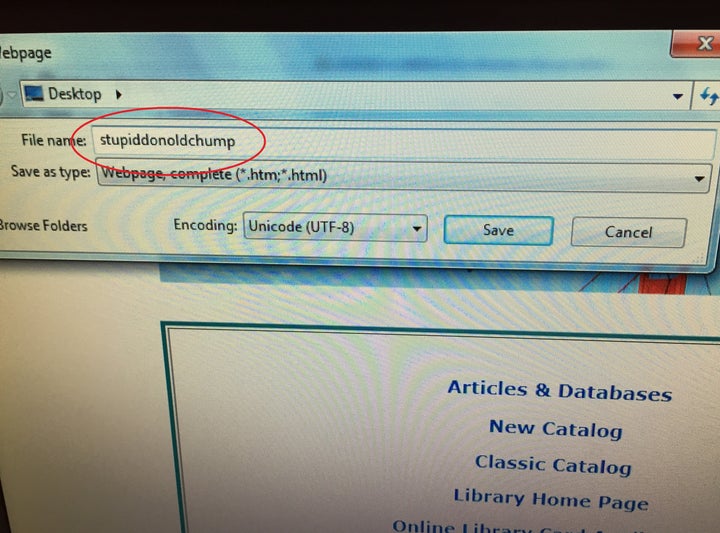 6. Maintain high standards. Remember that your children are a representation of you. Put a little effort into their appearance when exiting the house.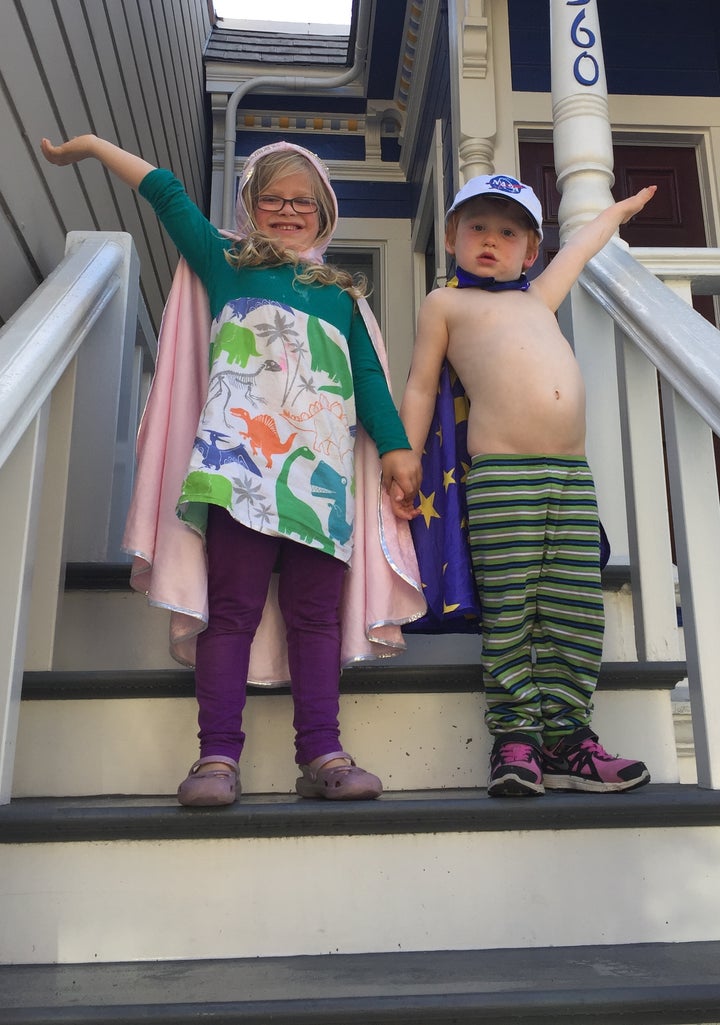 Promptly repair unsightly holes.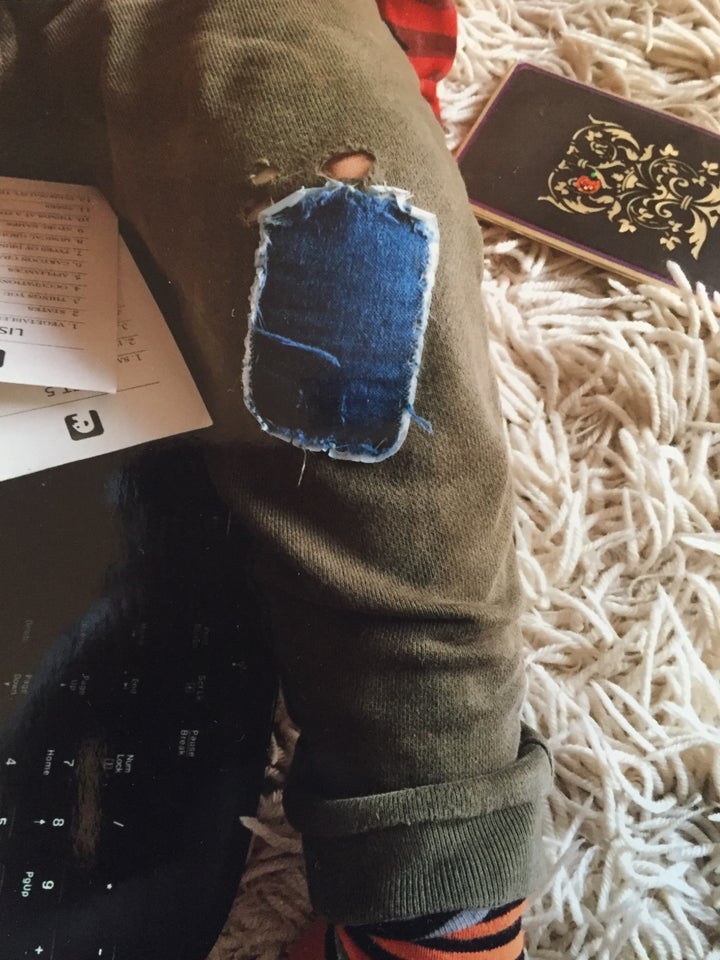 Whatever you do, don't micromanage a child by, say, suggesting they not drag a foot while riding a scooter:
7. Plan ahead. If you put enough effort into designing opportunities for creative play, nothing can go wrong. Give them stickers and plenty of paper, and don't worry about, for example, an older sibling handing out paint or fashioning themselves a new type of canvas.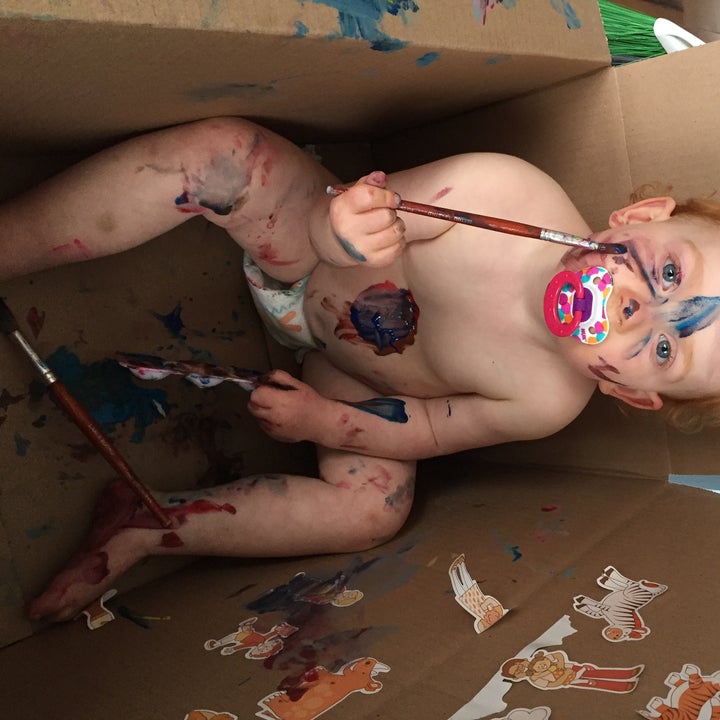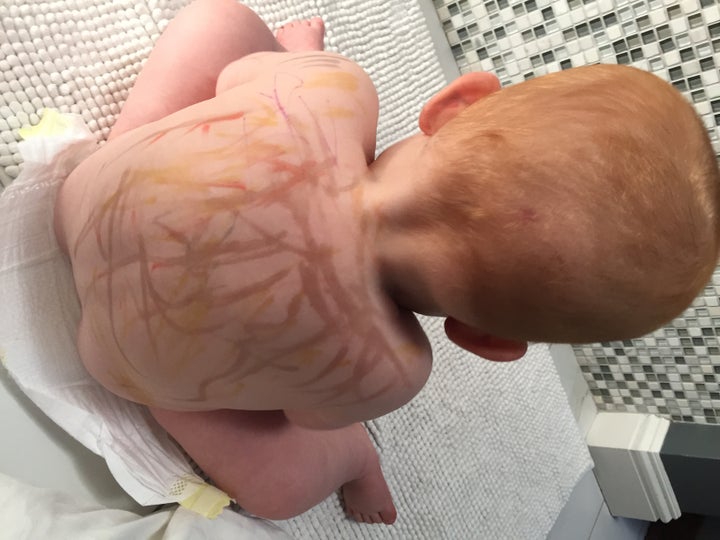 Follow these easy instructions, and you too will never feel like a stupid butt butt stupid fat fat failure!
Support HuffPost
The Stakes Have Never Been Higher
Related
Popular in the Community