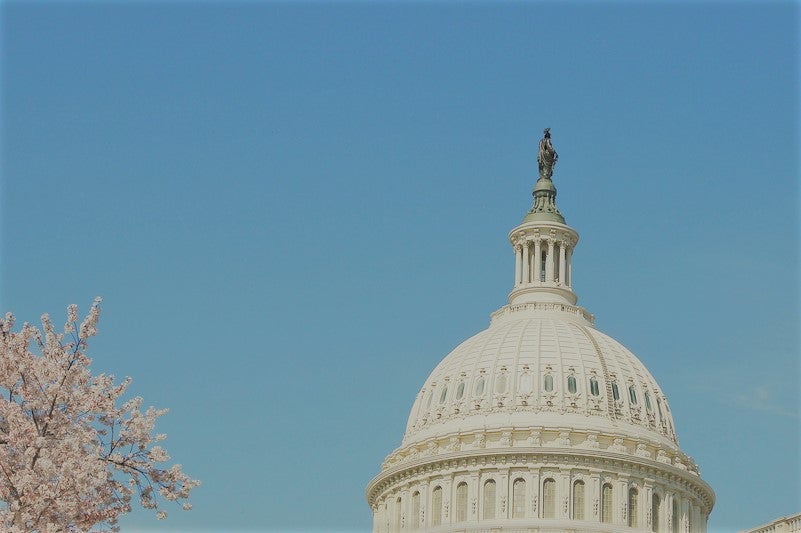 Advocacy Day on May 18 is a special day designated for those who want to join together to help bring the disease of infertility out of the shadows, share information and encourage discussion, and secure the resources necessary to fund treatment. It's also a time to discuss legislation that may impact the ability to offer Assisted Reproductive Technologies (ART) such as in in vitro fertilization (IVF).
You may be one of the 1 in 8 couples affected by infertility or have a family member, colleague or neighbor who faces this challenge. Or, maybe as a happy parent, you simply agree that other people should be able pursue their dream of having children and that a lack of coverage and/or the price of treatment for their condition, should not be the end of the story.
Every year, Advocacy Day – sponsored by RESOLVE: the National Infertility Association – is an event where the infertility community comes together to educate Members of Congress about issues and legislation important to the infertility community. This year, the event is co-sponsored by the American Society of Reproductive Medicine (ASRM), a non-profit professional group.
The goal of Advocacy Day is to bring people together to communicate directly with policymakers and gain media attention to raise awareness of infertility as a disease – one affecting far more men and women than is widely known. Increasing awareness and laying out the facts on infertility is critical to understanding it as a medical condition with available treatment. Advocacy Day is also about working to secure greater resources, including funding for government program health benefits and insurance coverage.
Part of Advocacy Day activities will also to continue work in opposing several "personhood" bills that have been introduced in Congress. Although the primary goal of such bills is to make abortion illegal, they would, ironically, negatively affect those trying to have a baby who must rely on ART to conceive and build their families. To learn more, read, "What does personhood mean for IVF?"
To join in, here's what other people are doing this Advocacy Day and how you can become involved, too:
RESOLVE has several specific suggestions of how you can participate in helping others build families on May 18 and beyond:
Fundraising contributions: Donate to the RESOLVE "Access to Care" fund to help those needing infertility treatment who are unable to afford it on their own. And, if you donate before May 18, Ferring Pharmaceuticals will match your contribution.
Write individual letters: You can write an individual letter as a constituent or if you are a family building professional. RESOLVE has developed easy-to-fill in sample letters for you to use. The goal deadline is Sunday May 14, but letters sent later still matter.
Come to Washington: If you have time next Thursday and can join RESOLVE for a morning session on advocacy training and then visits to Capitol Hill offices, you'll need to register. Get more information here Advocacy Day.
There are lots of ways to raise awareness about the issue and many people on their own personal journeys are also finding unique ways to participate, including Kiersten May. A photographer and avid cyclist, who also writes about infertility and self-empowerment, Kiersten is biking from her home in Indiana to Washington, D.C.
Those able to participate in RESOLVE's Advocacy Day will find a strong, committed and well-informed community dedicated to advancing family-building for everyone, every day. Still, this is a challenge that many face day in and day out. Much work remains to be done to advance awareness and access to needed treatment. You can pick any day to join and help.
Calling all HuffPost superfans!
Sign up for membership to become a founding member and help shape HuffPost's next chapter
This post was published on the now-closed HuffPost Contributor platform. Contributors control their own work and posted freely to our site. If you need to flag this entry as abusive,
send us an email
.