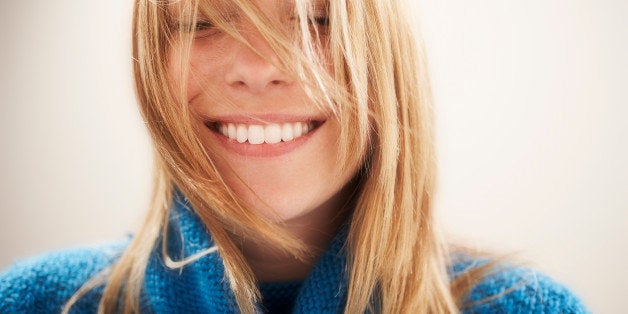 What I wasn't prepared for in motherhood was all the feelings. As in, The Feelings.
It was like someone went to Costco and bought all the feelings and gave them to me. They moved in. They were a new member of the family.
And they weren't "normal" feelings. They were like a combination of an teen angst going through heartbreak, the pure joy of a child's first ice cream cone, PLUS the fierce protective nature of a grizzly bear.
Growing up, girls are taught to mistrust their feelings and are shamed for being "emotional." And after years of practice of keeping things locked up, having my emotions betray me openly without a moment's notice was not comfortable. I was becoming my worst nightmare -- an emotional woman.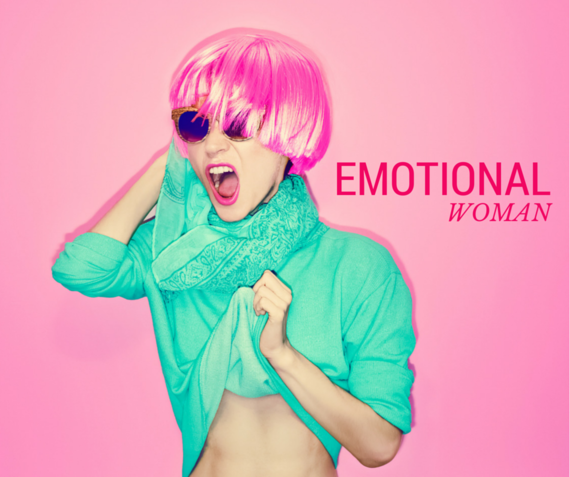 I argued fiercely against my husband when we disagreed on how to care for our daughter. I cried all the time. I would refuse to rest after breastfeeding because I was so in love and couldn't bear to turn away from watching my child sleep.
Feelings I was not used to having were alive in me and I had no idea what I was supposed to do with them.
Now three years later, I'm discovering how lovely the world is with all these emotions. I couldn't teach my child to be compassionate if I didn't model compassion. Having a joy-filled child would be much harder if I did not express joy myself.
Showing that anger, frustration, sadness, fear, confusion, loneliness, and all the other feelings are not inherently bad meant that I needed to be able to show them and talk about them in a way that was healthy.
I do not want to raise a child that is ashamed to feel. I strive to raise a child that is aware and receptive to other people. To raise a child who can empathize. How can that happen if I hold on to the belief that "being emotional" is a negative character trait of women?
Perhaps a reason women feel feelings so intensely (besides all the physiological changes in pregnancy and postpartum) is that these feelings are valuable when raising children.
Many women hate that they feel things so strongly after birth. Some women HATE that they have no idea who this new person is that is walking around in their skin. It feels like a betrayal. It feels like a loss of control.
I was one of those women.
I didn't know how to adapt and cope. I was told it was okay to feel, but I never let myself accept that truth.
It wasn't until my until my daughter turned two that it all started to make sense. Two years of hating ones feelings is not something I recommend.
I have had to practice. I have had to acknowledge many things about my years growing up that were not comfortable. I have had to eat some humble pie, and chase it with some healthy portions of apology.
I am an emotional woman. It does not mean I fly off the handle. It does not mean I rage or scream or sulk and slump.
For me, what it means to be an emotional woman is to no longer suppress or shame myself because of my reactions to the world. I no longer want to have my sadness pile up, or have my anger build, or my joy to be muffled because of social convention.
And ironically, in letting myself feel, overall I am better at being calm. I am better and giving a situation some distance to find out how I REALLY feel. Am I hurt? Am I disgusted? Am I sad? Is this even a situation that I need to feel anything at all?
What an amazing world it is to be honest with myself.
I was not ready for all the emotions that came with motherhood, but I cannot imagine living the rest of my life without them.