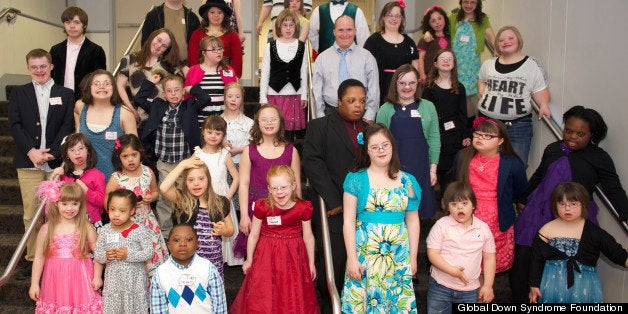 We are able. We are beautiful. And we count!
That's what the 25 models -- who were just recently selected to perform in the Global Down Syndrome Foundation Be Beautiful Be Yourself Gala -- want Congress, the National Institutes of Health (NIH) and the world to know.
The models, including our 2013 Ambassador model, Cole Rodgers, will be strutting down the catwalk on May 8 in Washington, D.C., dressed in latest fashions provided by Bloomingdale's. They will be escorted by celebrities -- including CNN's Kyra Phillips and her husband, Fox News' John Roberts -- and members of Congress during a star-studded event featuring a performance by Sheryl Crow.
These models are a variety of ages, backgrounds and ethnicities, but one thing they all share is they all happen to have Down syndrome.
The Global Down Syndrome Foundation's gala is designed to raise awareness about the chromosomal disorder affecting one in 691 babies. It is the most frequent chromosomal disorder, affecting an estimated 400,000 Americans. However, it is the least-funded genetic condition by the NIH, securing a mere 0.07 percent of NIH's 2012 $31 billion budget.
That's why the fashion show is important. This inspirational and fun event serves as a backdrop to showcase the abilities and achievements of people with Down syndrome while raising funds and educating the public and leaders about the discrepancy in research funding for the condition. The gala also recognizes government leaders who have made a difference for people who are differently-abled including people with Down syndrome. This year, Rep. Cathy McMorris Rodgers and Rep. Chris Van Hollen will receive our foundation's Quincy Jones Exceptional Advocacy Award.
As a mother of a daughter with Down syndrome and the executive director of the Global Down Syndrome Foundation, I recognize our work is really about social justice. My role is to help others recognize the need for more research, better medical care and more acceptance of people with Down syndrome.
Over the years, the public received outdated, inaccurate information about the condition, which created the perception that people with Down syndrome were unpredictable, uneducable and unemployable.
Not so long ago, the majority of people with Down syndrome in the United States were placed in institutions. Because of neglect, abuse and lack of access to education and medical care, people with Down syndrome would die very young. Even into the 1980s, the average life expectancy for a person with Down syndrome was only 28 years old.
During this time, most professionals thought it impossible for people with Down syndrome to learn to speak, let alone read and write. Or to walk properly, let alone participate in sports. They were not allowed to attend public schools, and most Americans believed they should not be allowed in public spaces. But society began to shift during the 1970s and 1980s, and people with Down syndrome and other differently-abled populations were deemed "human" and institutions inhumane.
The dismantling of institutions as well as enactment of the Individuals with Disabilities Education Act and the American with Disabilities Act has dramatically helped. Today, the average lifespan of someone with Down syndrome is 60 years old. They now live at home and attend their local public schools, and more and more are going to postsecondary school and securing jobs.
In a small but impactful way, that's what the Global Down Syndrome Foundation's Be Beautiful Be Yourself Gala is all about... changing perceptions to change realities. We encourage people to join us on May 8 to help make change happen.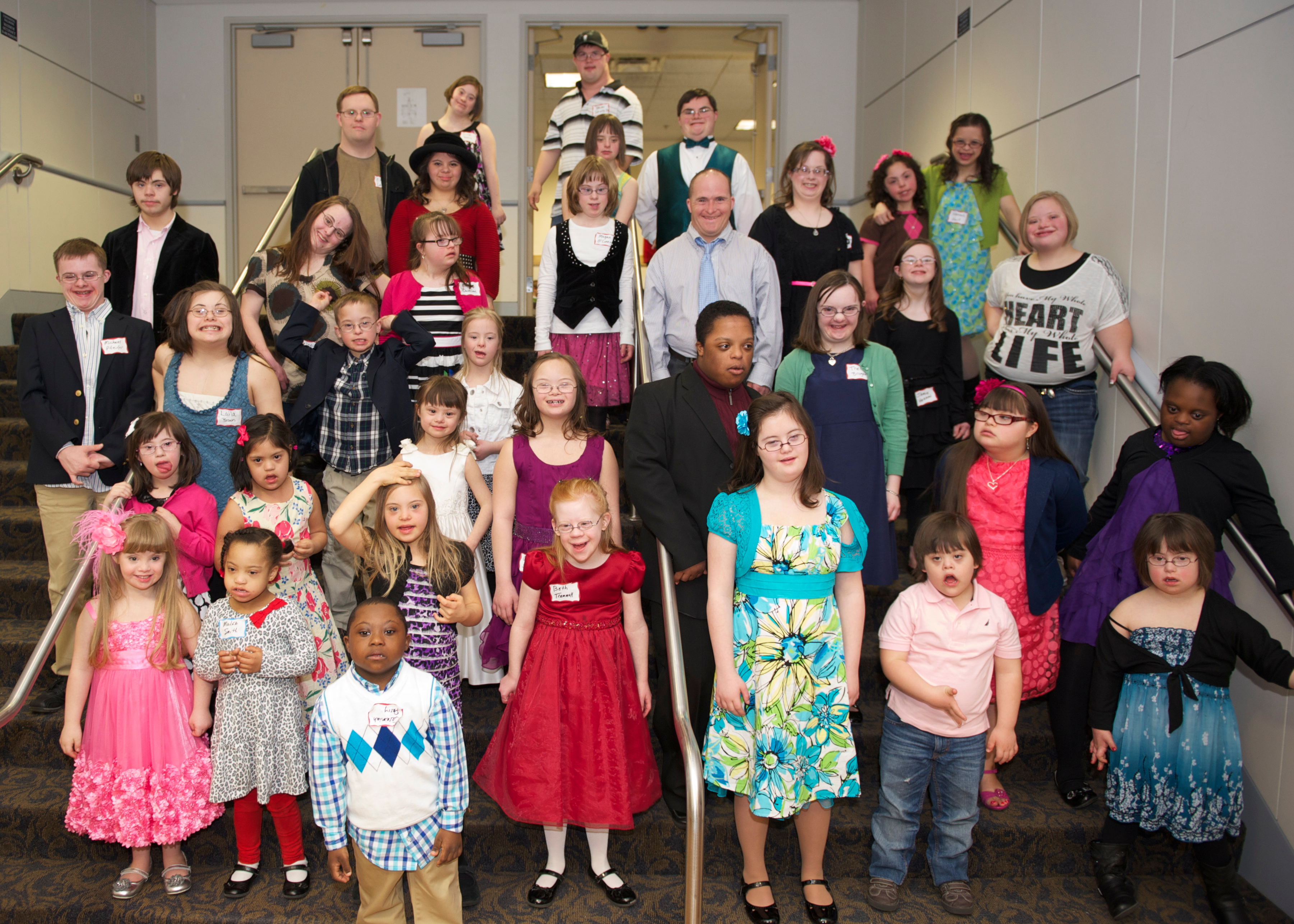 Related
Popular in the Community