Today is International Women's Day, a day that in so many ways represents the start of our BYOS story. On this day three years ago my little bar of SUCCESS, which has since been shared over 4,000 times across the globe, was unveiled to a roomful of Irish businesswomen. I had collaborated with Dress for Success to create a special edition amulet to mark the start of their campaign in Ireland. Like many of the women gathered there that day, I was taking a step towards my own success and starting afresh. I too was looking for solidarity and a way to empower myself. The piece of jewelry I created was about connecting the wearer to their inner strength. It was also a signal: making positive statements about yourself is a choice, one you can reinforce through what you carry and how you present to the world.
As is often the way in the life cycle of a design, the messages embedded in my golden little bar of success resonated deeply with the Dress for Success team, just as it did the following year on International Women's Day 2014, when it was gifted to Oprah Winfrey and Gayle to promote the power of friendship between women. On this day, my little bar became a reminder that friendship is a gift to be cherished, encouraged and celebrated - reach out your hand and bring the next woman behind you up. Success is a relay not a 100m sprint.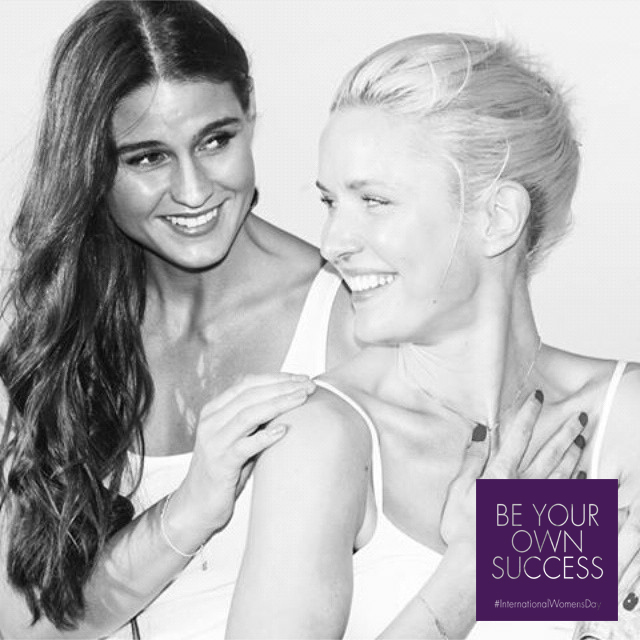 Somehow, owing to the purity of its design this little amulet ,a form that took me over 18 months to perfect , was being gifted to and connecting women in ways I could not have imagined. Each recipient imbued it with their own personal meaning. On International Women's Day 2015, the bar of success was awarded to Ireland's first female Ambassador to the United States, Dr. Anne Anderson. Just like Oprah, she is a woman of boundless generosity who has used her position of influence to help those less fortunate than herself. Only the fourth woman to ever chair the United Nations Commission of Human Rights (1999- 2000), during the course of her political career she has dedicated herself to promoting the welfare and wellbeing of women, and was instrumental in the creation of Northern Ireland's fair employment legislation. To me, Dr .Anderson is a shining example of a woman who understands that success is a privilege, and uses it wisely to the benefit of many.
This year the focus of International Woman's Day is Gender Parity. Everyone has the capacity to take a concrete step towards making this a reality by looking at their immediate circle of influence. Is there a women or girl you know who needs a helping hand to achieve their ambitions? Does your workplace really value difference and does it promote gender-balanced leadership? If not, are there any ways you can get involved in developing a more inclusive or flexible culture and start to root out workplace bias? The truth is that if you are good at what you do, it gives you the power to make a difference.
That is why this year it is our mission at BYOS is to support KISANY who have launched their GIVE WORK CAMPAIGN. It is a wonderful campaign generated at grass roots level, which promotes the wellbeing and economic independence of women in East Africa and beyond.
Their program touches on a central preoccupation of mine: can we learn to celebrate our strength whilst also acknowledging our vulnerability and compassion? More importantly what do we really believe about ourselves? I believe we are all unique and whilst this can often lead to inequality, if everyone was allowed or given the chance to play to their strengths then change would no longer be a campaign - it would be a reality.
: http://kisanygivework.com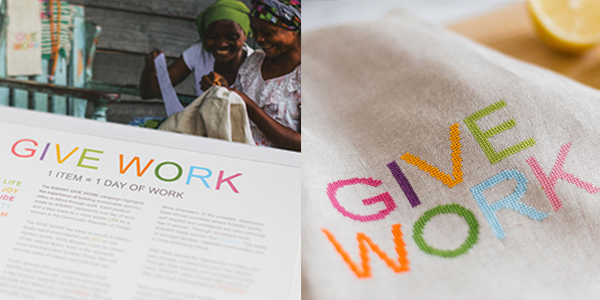 So whilst you strive to be your best, and imagine what you might achieve, remember that success is a circle of virtue. It is by giving back and sharing your success that you really can influence change. That is why my little bar of success is attached to a chain - each side of the bar connects to the finest series of links that circle all the way round to the other side. What goes around comes around...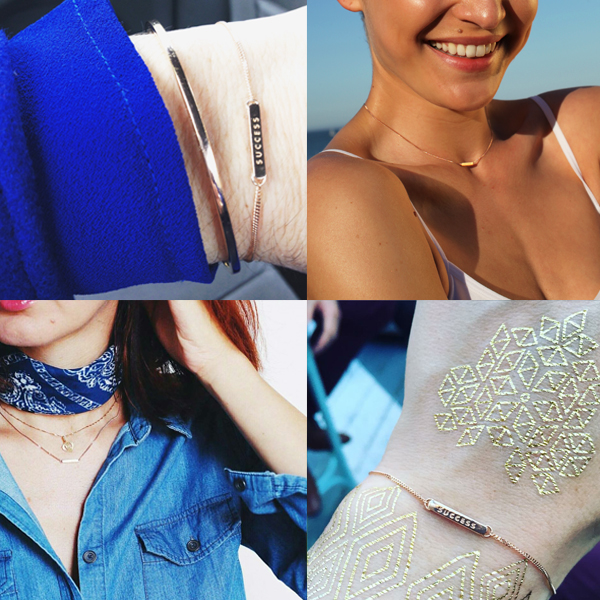 Since International Women's Day 2015, I have had the privilege of sharing my success with so many wonderful people: Dublin's team at Facebook, Virgin Atlantic, O Magazine, RED Magazine, Cathay Pacific, the inspirational women at Kisany, Oscar nominated Irish actress Saoirse Ronan and Miss USA Olivia Jordan, and of course the truly magnanimous Arianna Huffington who saw the potential in what I was trying to build and believed in me.
Most of all I am sharing it with you now. Thank you - for reading and for passing it on.
"A woman's income is her passport to opportunity, security, options and freedom." Melissa Curry
Happy International Women's Day 2016.

REAL LIFE. REAL NEWS. REAL VOICES.
Help us tell more of the stories that matter from voices that too often remain unheard.