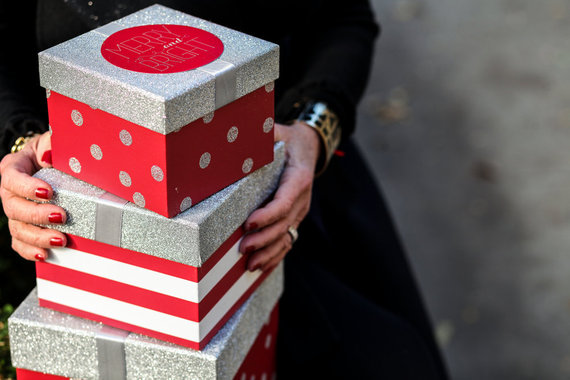 Last week, I wrote a story discussing the challenges parents, grandparents and adult children in blended families encounter over the holidays. I ended my musings with this line, "During the holiday season it is up to us, the oldest grown-ups to be just that, grown-up."
Pepper, a dear reader, emailed me a message, after she read my story on the trial and tribulations of the "blended" family.
Her message: "I have no family."
I was in shock that I did not think of the couples who were childless, who were alone with no other family members to share and celebrate the holidays. They have no children, grands or parents. They have no members of a clan to laugh with, fight with, enjoy, make up with, learn from, shop for and love.
I remember thinking to myself, "How could I be so thoughtless?"
And then I remember thinking, "Some of my readers are like me, not forgetting but just not aware, that there are many lonely couples without families."
Dear readers, we are lucky to have our family, no matter what our situation.
I decided I had to get this message out to all because family shtick tends to play a role at holiday time in blended and natural families. Dear readers, we are beyond lucky to have our family no matter our situation.
I think at your dining room table you might read Pepper's story printed below. It is very poignant.
"I sometimes wish everyone who has family issues, especially around the holidays, to please to grateful for those you DO have during the holidays and ALL of the times together - no matter what... it is my husband and myself - we have no other family members or children on either side so it is just the two of us. For me, as an only child of a single parent who also had no family, I would TREASURE those memories of family get -togethers - ANY kind of memories because bad experiences are always sprinkled with good ones in-between. Be grateful for those you spend time with, enjoy the times together, and cherish each other." ~Pepper Daniels
May your holidays, Christmas and Hanukkah be merry and bright.
Calling all HuffPost superfans!
Sign up for membership to become a founding member and help shape HuffPost's next chapter