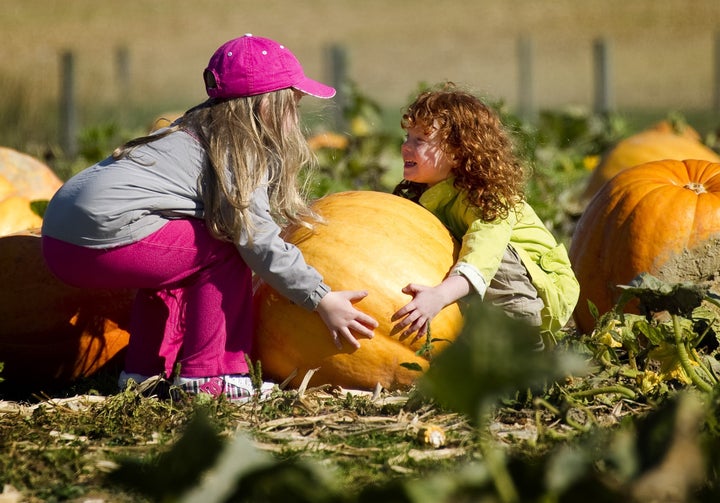 When it comes to choosing your costume this Halloween, try this one on for size: go as a do-gooder.
Even though Halloween typically takes the back seat to Thanksgiving and Christmas when it comes to charitable holidays, this festive day has plenty of potential to serve as an opportunity to help those in need.
Whether collecting money for a charity you support door-to-door, or giving that leftover candy to those who might need it more, here are some ways to treat others this fall...while still getting to save some chocolate for yourself.
UNICEF kicked off the helping-on-Halloween trend 61 years ago and its "Trick-or-Treat for UNICEF" program is still going strong. In addition to trick-or-treating for donations for the needy with your little orange charity box, you can also partake in the nonprofit's first ever virtual costume party. Before you pick a Halloween persona, dress up a photo of yourself on the UNICEF site, share it on Facebook or Twitter and donate to the charity along the way.
The little iconic orange box also allows mobile donations for the first time this year. Donors can scan the box's Microsoft Tag (similar to a QR matrix code) and give using a smartphone. Supporters can also donate $10 to Trick-or-Treat for UNICEF on their smart phone by texting the word "TOT" to UNICEF (864233).
Operation Shoebox sends your left over Halloween candy to troops stationed abroad who would be more than happy to take that unwanted Milky Way right off your hands.
OneSight, an organization wants you to help those who are visually impaired, by having you collect glasses along with your sugary sweets. After you send in pairs of prescription eyeglasses and non-prescription sunglasses, the eyewear is recycled and sent to to developing countries.
When you buy your costume at either Salvation Army or Goodwill, proceeds of your purchase will help fund job training programs, employment placement services and other community-based programs. Come Nov. 1, donate the getup right back to these organizations so that it can continue helping those in need.
Buying Fair Trade candy to pass out to trick-or-treaters promotes sustainability and ensures that the manufacturers of the sweet treats are paying their workers justly and that they are produced under fair working conditions.
REAL LIFE. REAL NEWS. REAL VOICES.
Help us tell more of the stories that matter from voices that too often remain unheard.