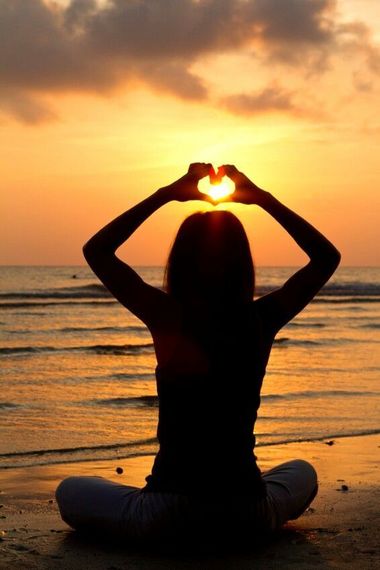 Over the last several years I have always made my decisions based on other people. I made these decisions based on how other people who feel instead of how it would affect me. I also had the tendency to allow negative people that were only hurting my well being stay in my life.
However, recently over the last year I have had a couple of realizations -- one being, if I am the one making the decision, shouldn't it be for the best well being of myself? Once I realized this I began changing the way I did things and it made the biggest impact when regarding the happiness of my life.
One of my favorite quotes and one I try to live by: "Be brave with your life." I came across this quote when I was going through a tough time. After reading this, I decided I was done living my life the way that I thought others wanted me to.
There is a certain gratification in doing something only for you, knowing that you have decided to do this because YOU wanted to. When you put aside the feelings of everyone else, you begin to realize what it is that your truly want to do. Ever since I made this decision I have done so many amazing things that I have wanted to, without worrying about other people. One of the best lessons that I have learned in college is who my true friends are and that they will be the ones to support all of your hopes and dreams -- regardless if they have the same ones or not.
Another realization that I have had over the last year is to stop worrying about what everyone else is doing. It takes so much energy to constantly think about what people are doing -- "Why is their life better than mine? Why can they do that and I can't? How come she gets the better boyfriend?"
One of the biggest changes that I made from the amazing advice of a close friend was to unfollow everyone on social media that had a negative impact on your life. Although there is a certain satisfaction of seeing what these people are doing, it makes all the difference when you make the decision to stop caring. When you stop worrying about what other people are doing, you can take all of that energy and put it into something better.
Deciding that you want to be in charge of your own life is one of the best decisions that can be made. It allows for you to put the well being of yourself first, and forget what it is that everyone else thinks you should be doing. It is your life and you only get one shot, so you have to make the best of it.