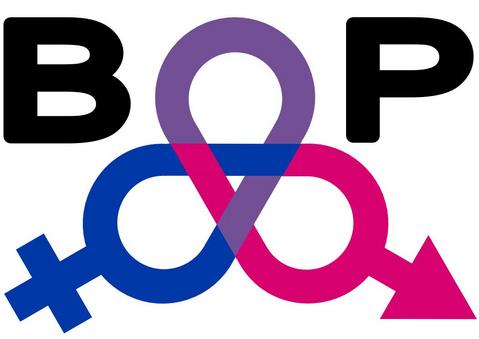 The largest and longest running conference dedicated to bisexuality in the United States, BECAUSE is "dedicated to building Bi, Pan, Fluid, Queer, Unlabeled and Allied communities in the United States," according to their website. "The conference...is welcoming and inclusive of all people, including but not limited to people of all genders, gender identities, national origins, abilities, religions, sizes, political affiliations, and others."
Features to look forward to at
include:
According to BECAUSE Conference Chair Randy Frehse, "For 21 years, BECAUSE has been a time and place for people who identify as bisexual, pansexual, fluid, queer, questioning, unlabeled, or as our partners, friends and allies, to come together in one community."
BiReConUSA organizer Dr. Alex Iantaffi added, "This year, with the addition of BiReConUSA, we are excited to expand our conference mission to include a focus on 'bringing together members of the [academic] research and bisexual communities to help shape future research that will further the understanding and acceptance of bisexuality.'"
BECAUSE and BiReConUSA organizer Lauren Beach said, "Notably, while the focus of both the academic and community conferences is on issues of specific interest to bisexual communities, the keynotes and the workshops will provide information of interest to people of any identity, those who are questioning their identity and those who identify as allies."
Amy Andre wrote a piece for The Huffington Post last year when BECAUSE celebrated its 20th anniversary. Within, Dr. Victor Raymond, one of the BECAUSE founders, was asked about the inspiration behind creating such a conference to begin with. Raymond responded:
"There were a bunch of us doing bi[sexual] activism in the Twin Cities at the time and there was clearly a sense of 'critical mass' in the air. A lot of what motivated us was a sense of the need to find other bisexuals. There was tremendous social stigma attached to being bisexual within the lesbian and gay community, and yet in Minnesota we had developed a growing, sometimes struggling, but often vibrant little bisexual community. The notion of holding a conference was seen as a way to build visibility for bi people and to help bi people support one another."
Now 21 years later and the need remains the same. In the aforementioned article, Andre also interviewed Beach regarding the future of BECAUSE. Beach said:
"I have a vision that BECAUSE [will] become a 'Bisexual Creating Change' conference in scope, in that it would be the quintessential location for bisexual activists from all over the United States and beyond to come and network and learn how to be better activists and advocates for building bisexual community. At the same time, I would want BECAUSE to also stay true to its grassroots origins and also serve as a starting point for people looking to learn more about bisexuality and/or maybe to come out to themselves or others for the very first time."
Registration costs are $35.00 for students and volunteers; $50.00 for the BiReConUSA or BECAUSE conference alone; and $75.00 for registration to both BiReConUSA and BECAUSE. Anyone interested in attending can register up to the day of the conference. Click HERE for more information.

Have you been to BECAUSE before? How was your experience? Are you planning on attending this year? Please share in the comments below!
Calling all HuffPost superfans!
Sign up for membership to become a founding member and help shape HuffPost's next chapter