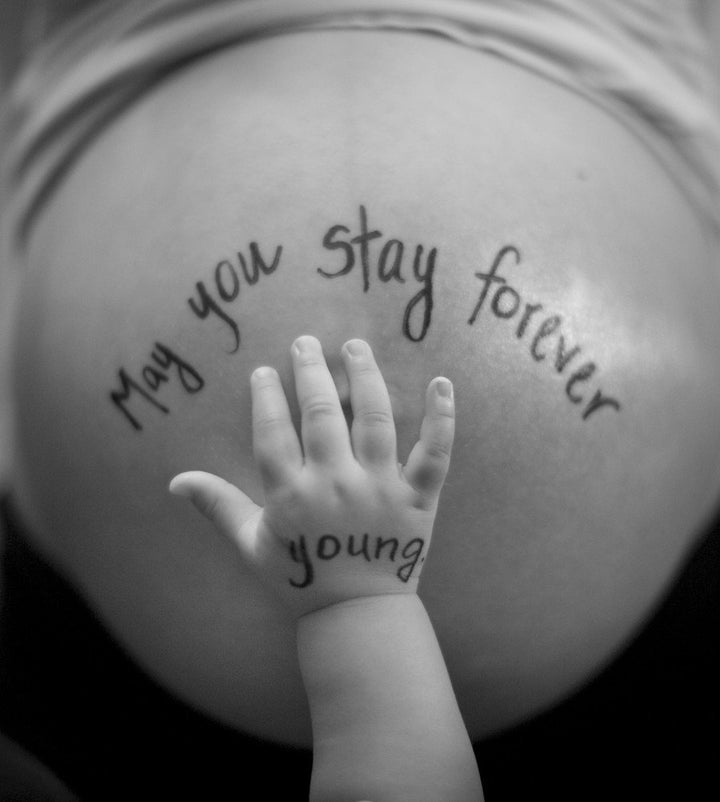 Just over a week ago, ABC News challenged expectant moms to describe their hopes and dreams for their new baby -- in five words or less -- and to write them on their baby bumps. It was all part of a unique contest sponsored by the Million Moms Challenge, a partnership between ABC News and the United Nations Foundation that seeks to engage a million Americans with millions of moms in developing countries around issues that affect pregnancy, child birth, and children's health.
More than 450 women answered the call, submitting photos to the Imagine Me & You contest, for a chance to win an all-expenses-paid trip to Sydney, Australia, where the winning mom and her newborn will be photographed by world-renowned photographer Anne Geddes.
Some of the entries were funny: "Running out of womb," one bump said.
Some were poignant: "Deployed daddy missing my birth."
Some were simply beautiful.
They all were filled with love and hope. And needless to say, it was difficult for our panel of judges to whittle them down to just 12.
"To illustrate the importance of love and family in the earliest stages of life is a message that I stand behind and feel privileged to experience every day," said Geddes, who has made a commitment to the United Nations' Every Woman Every Child initiative to raise awareness about the need to improve the health of women and children in the developing world. "That is why I am proud to be a part of the Million Moms Challenge Imagine Me & You contest."
All the semifinalists will be awarded an assortment of gifts from Disney Baby, valued at several hundred dollars. The top three vote-getters will also win a year's worth of Huggies diapers. And the rare Anne Geddes photo shoot in Sydney, Australia, is, of course, priceless.
But you not only help a pregnant mom win the prize by voting; you also make a difference. Johnson & Johnson has pledged to donate $1 for every "Like" on the Million Moms Challenge Facebook page, up to $100,000, which will go to several of the largest NGOs helping moms and babies who need it the most throughout the world.
And the need is great: every 90 seconds a woman dies during pregnancy or childbirth. That's 1,000 girls and women a day... more than half a million women every year. Yet experts say more than 80 percent of these deaths are preventable. Not only can we save these mothers' lives, but we can save the lives of more than 1 million babies each year who would otherwise be stillborn because their mothers did not receive needed medical care.
ABC World News anchor Diane Sawyer and a team of ABC News correspondents, including Sharyn Alfonsi, Deborah Roberts, and Dr. Richard Besser, take on this "international crime" in a one-of-a-kind, hour-long primetime special on maternal health, airing Friday, Dec. 16. This special edition of 20/20 will report on challenges faced by mothers in Afghanistan, Sierra Leone, Bangladesh, and Mexico, as well as low-cost, low-tech solutions that can literally save millions of lives.
"There is so much we can do together, so many simple ways for us all to link arms to help every mother and child have a chance to lead a healthy life," said Sawyer.
The Million Moms Challenge is part of ABC News' year-long global health series, "Be the Change: Save a Life," sponsored in part by the Bill and Melinda Gates Foundation. The series, which launched last Dec. 17, has focused on health conditions endured by the poorest of the poor and some of the innovative solutions designed to help them. (Click here to watch the special.) ABC News viewers had donated over $500,000 to organizations featured in the special that were making a difference around the globe. That total is now over $1 million.
The three finalists of the Imagine Me & You contest will be announced on the day of the Diane Sawyer special. To get involved in the conversation about healthy moms and babies around the world, follow @AMillionMoms on Twitter and use the hash-tag #AMillionMoms. The Imagine Me & You contest is a collaboration between ABC News, the United Nations Foundation, Disney Baby and Anne Geddes.
Check out the 12 semifinalists below: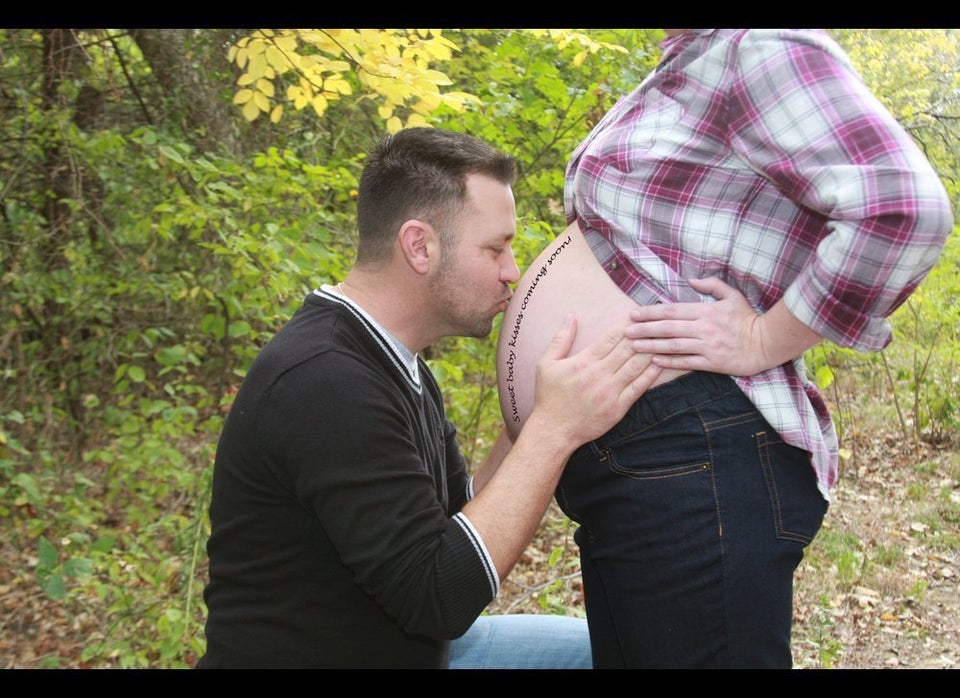 Be the Change: Save a Mom
Related
Popular in the Community