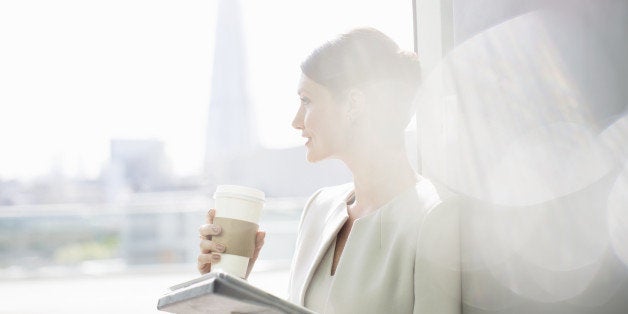 The past few months have been so full of hateful events that one's reality now includes living in the realm of terror. Targeted stabbings, shootings and bombings towards one particular group of people have become the new norm for so many. Fear of going to the park, walking to school, going to the market, house of worship or mall is the new normal. This past weekend's terror attacks in Paris took a new turn with the focus on a broadened reach. A reach that included random targets representing as many people as possible, regardless of faith, race or ethnicity. These acts of terror are aimed at dividing us, pulling us apart and fueling the vicious cycle of hate and fear. Those who are terrorizing us want nothing more than for us to be fighting each other by pointing fingers, making widespread accusations and moving people apart into silos, rather than into oneness. They want to erode our trust in one another in order to fuel more hate and trigger increased hopelessness and violence.
We have to fight this terror on many levels. Our leaders and politicians are busy with their own plans. But that is not enough. We need grassroots action to overcome the terrorists' goal of dividing us apart. We cannot afford to sit back and be observers. Let compassion and love run stronger than fear, to let trust run stronger than suspicion. Agree to rid "other" from your vocabulary and instead speak of together. We must not tolerate the anti-immigration rhetoric that is sweeping across America from governmental leaders. Look back into your own history. Would any of us be here today if it wasn't for our brave relatives who first entered these shores of America?
At the same time that these acts of terror are tearing apart our souls and societies, the business of hate communication is on the rise. Social media is spreading hateful messages by the second. Before we can read through one post, another post pops out spewing hateful words and graphics. Inaccuracies clog the communication channels with the mission of fueling more hate. Sharing this hateful communication with your social networks makes you a player in the spread of hate. Even our mass transit systems are being used as communication vehicles for hateful campaigns by those who are not interested in pursuing peace. Many have come together to try to stop hateful mass transit campaigns such as those from Pamela Geller which spew anti-Muslim messages on subways and buses. Now, anti-Israel campaigns are showing up on subways and buses in major cities like Boston. These campaigns are allowed to run based on freedom of speech. But, freedom of political hate speech cannot leverage government money to advance its cause. And these campaigns achieve one thing -- to increase hate. Public spaces should be places where we are not afraid, where we do not feel targeted. These spaces shared by citizens of all faiths, ethnicity and races, cannot be used to advertise hate. We are so blessed to have freedom of speech in this country. But it is time to define the platform for freedom for which this country was created.
The terrorists win when we let them tear us apart due to hate and fear. Here are a few things that you can do now to confront this: Be each others' protectors and commit to zero tolerance of any hateful communication or behavior; refuse to post to social media anything that promotes hate; sign petitions urging the U.S. government to take in Syrian refugees (sites such as MoveOn.com provide you with these petitions); and contact the news media and the management of local transit authorities demanding the removal of hateful messaging that is placed in public space.
No one has the right to make any of us feel afraid because of the incitement of hate and acts of terror. The overwhelming majority of people only want to live in peace. We do not want our children and grandchildren to live in fear. Practice what our religions ask of us -- express love and compassion towards everyone so that we can strive for a more just and peaceful tomorrow.