You can't walk two feet at BookExpo America without stumbling on a hot new read showcased at one of the 1,000 booths inside the Jacob K. Javits Convention Center in New York City.
Particularly interesting were five young adult books presented by several book editors during the BEA Young Adult Editor's Buzz session on Tuesday, June 5. The editors each gave a brief presentation about their book and discussed why they thought it was especially buzz-worthy.
The books' stories ranged from dealing with obesity and self-worth to weaving the fabric of life (literally) to hiding the truth about hybrids -- people with two souls that share one body.
In the order that they were presented, below are the five BEA young adult buzz-worthy books of 2012:
• Skinny by Donna Cooner
From Scholastic's Aimee Friedman
Publication date: October 1, 2012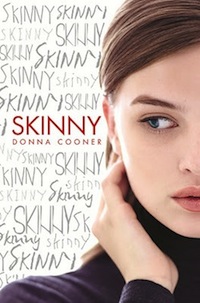 Book description: Find your voice.
Hopeless. Freak. Elephant. Pitiful. These are the words of Skinny, the vicious voice that lives inside 15-year-old Ever Davies's head. Skinny tells Ever all the dark thoughts her classmates have about her. Ever knows she weighs over three hundred pounds, knows she'll probably never be loved, and Skinny makes sure she never forgets it.
But there is another voice: Ever's singing voice, which is beautiful but has been silenced by Skinny. Partly in the hopes of trying out for the school musical -- and partly to try and save her own life -- Ever decides to undergo a risky surgery that may help her lose weight and start over.
With the support of her best friend, Ever begins the uphill battle toward change. But demons, she finds, are not so easy to shake, not even as she sheds pounds. Because Skinny is still around. And Ever will have to confront that voice before she can truly find her own.
• Skylark by Meagan Spooner
From Carolrhoda LAB's Andrew Karre
Publication date: October 1, 2012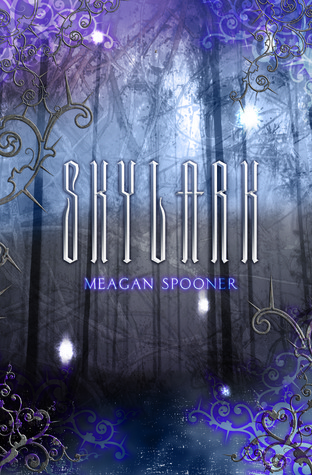 Book description: 16-year-old Lark Ainsley has never seen the sky.
Her world ends at the edge of the vast domed barrier of energy enclosing all that's left of humanity. For 200 years the city has sustained this barrier by harvesting its children's innate magical energy when they reach adolescence. When it's Lark's turn to be harvested, she finds herself trapped in a nightmarish web of experiments and learns she is something out of legend itself: a Renewable, able to regenerate her own power after it's been stripped.
Forced to flee the only home she knows to avoid life as a human battery, Lark must fight her way through the terrible wilderness beyond the edge of the world. With the city's clockwork creations close on her heels and a strange wild boy stalking her in the countryside, she must move quickly if she is to have any hope of survival. She's heard the stories that somewhere to the west are others like her, hidden in secret -- but can she stay alive long enough to find them?
• Crewel by Gennifer Albin
From Farrar, Straus, & Giroux's Janine O'Malley
Publication date: October 16, 2012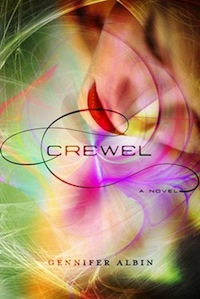 Book description: Incapable. Awkward. Artless.
That's what the other girls whisper behind her back. But 16-year-old Adelice Lewys has a secret: she wants to fail.
Gifted with the ability to weave time with matter, she's exactly what the Guild is looking for, and in the world of Arras, being chosen as a Spinster is everything a girl could want. It means privilege, eternal beauty, and being something other than a secretary. It also means the power to embroider the very fabric of life. But if controlling what people eat, where they live and how many children they have is the price of having it all, Adelice isn't interested.
Not that her feelings matter, because she slipped and wove a moment at testing, and they're coming for her--tonight.
Now she has one hour to eat her mom's overcooked pot roast. One hour to listen to her sister's academy gossip and laugh at her Dad's stupid jokes. One hour to pretend everything's okay. And one hour to escape.
Because once you become a Spinster, there's no turning back.
• Colin Fischer by Ashley Edward Miller and Zach Stentz
From Razorbill's Ben Schrank
Publication date: November 8, 2012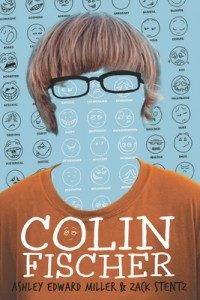 Book description: Colin Fischer cannot stand to be touched. He does not like the color blue. He needs index cards to recognize facial expressions. But Colin is Wayne Connelly's best--and only--hope of proving his innocence after Wayne is accused of blowing up a birthday cake in the school cafeteria. Colin and Wayne quickly set off on a journey to prove Wayne's innocence, but neither realizes just how far their investigation will take them or that it will force Colin to consider the greatest mystery of all: what other people are thinking and feeling.
Colin Fischer is a modern-day Sherlock Holmes. He's a boy with Asperger's syndrome who sees clues in the unlikeliest of places, and whom readers will root for right up until the case is solved... and beyond.
• What's Left of Me by Kat Zhang
From HarperCollins' Kari Sutherland
Publication date: September 18, 2012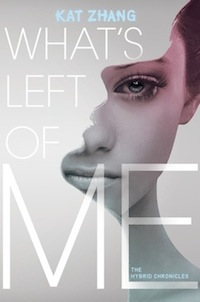 Book description: Eva and Addie started out the same way as everyone else -- two souls woven together in one body, taking turns controlling their movements as they learned how to walk, how to sing, how to dance. But as they grew, so did the worried whispers. Why aren't they settling? Why isn't one of them fading? The doctors ran tests, the neighbors shied away, and their parents begged for more time. Finally Addie was pronounced healthy and Eva was declared gone. Except, she wasn't...
For the past three years, Eva has clung to the remnants of her life. Only Addie knows she's still there, trapped inside their body. Then one day, they discover there may be a way for Eva to move again. The risks are unimaginable-hybrids are considered a threat to society, so if they are caught, Addie and Eva will be locked away with the others. And yet... for a chance to smile, to twirl, to speak, Eva will do anything.
REAL LIFE. REAL NEWS. REAL VOICES.
Help us tell more of the stories that matter from voices that too often remain unheard.