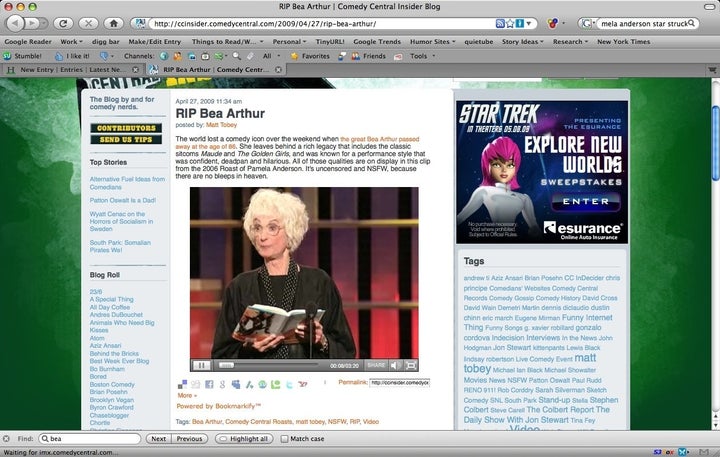 In 2006, Bea Arthur roasted Pamela Anderson by reading aloud sections Pam's "novel" "Star Struck." But before she did she gave this intro:
"I want to honor Pam for her literary achievements. You see I've just finished reading her new novel, 'Star Struck.' Very very...it's a terrific book. The story concerns a blond very large breasted actress, surprisingly named Star, who becomes actively involved with a tattoo rocker and gets involved in a sex tape scandal, Pam where do you come up with this?!"
I'm only glad we could give her one last NSFW rating.
Related
Popular in the Community