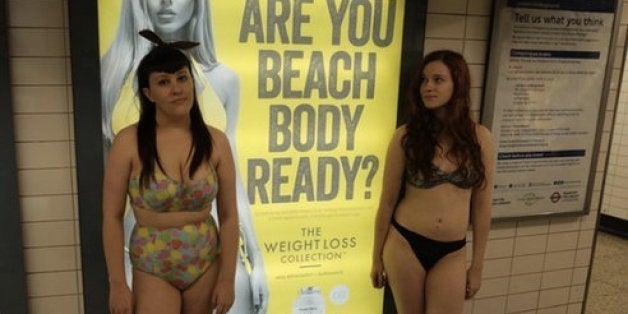 The ads first appeared in the London Underground. Bold black letters against a yellow background beside a bikni-clad model asked, "Are you beach body ready?"
Since then, critics have spoken out against the sexist nature of the promotions. Some have even taken matters into their own hands, scrawling messages of body positivity across the images instead.
Bloggers Fiona Longmuir and Tara Costello posed in their bikinis in front of the sign and tweeted that they're already beach ready.
May Gibbs, one of the individuals behind the Facebook page, told The Huffington Post that the response was "immediate and great," and has been a conversation starter.
"We know there is no 'ideal' body. Everyone is different and everyone's bodies are ready when they say they are," she wrote in an email. "[T]he beach should be for fun and relaxation, not judgement and comparison. [It's] a reminder to advertisers that the public care[s], and will be heard on these issues. A reminder to us all that advertisers always have an agenda, which [does] not always put the individual's needs first."
Blythe Pepino, a singer in the band Vaults whose social media campaign helped propel the hashtag, spoke with the BBC about the impact of the campaign.
"I was pretty unnerved by the posters," she said. "It's not uncommon to see ladies in lingerie, but the commoditization and sexualisation of 'the beach body' seems to have become a meme trending in our lives. It was too much for me to sit by and watch, so I decided to take action."
Protein World, has denied accusations of sexism. "It is a shame that in 2015 there are still a minority who aren't focusing on celebrating those who aspire to be healthier, fitter and stronger," a spokesperson told the London Evening Standard. Protein World did not immediately respond to HuffPost's request for comment.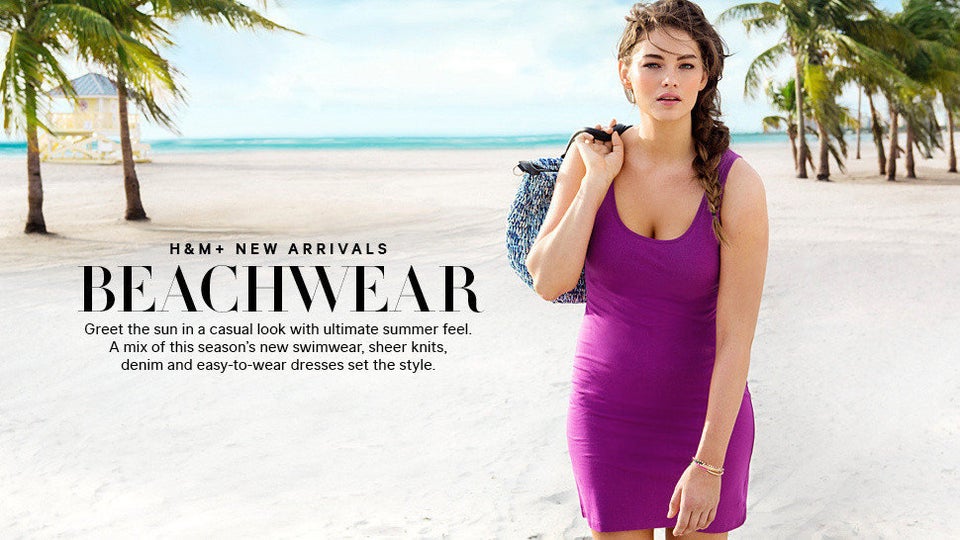 Body Image Heroes
Popular in the Community