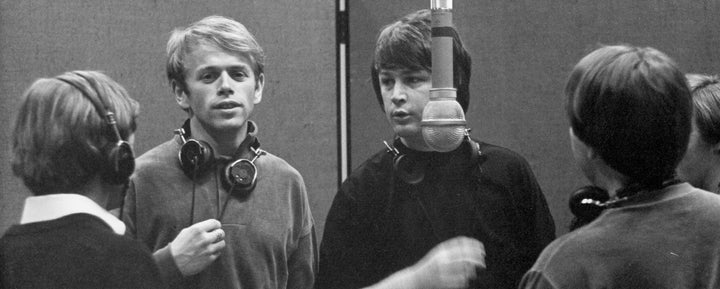 On May 16, 1966, The Beach Boys debuted their 11th album, "Pet Sounds." This wasn't immediately a cause for celebration.
"There wasn't much time to bask in the success, or lack thereof," Al Jardine, a founding member of The Beach Boys, said with a laugh, adding, "It was not received very well at the label." "Pet Sounds" was a departure from their earlier work, with the group being mostly known for sugary surfing songs and rock releases. Shortly after the album's debut, the band was pressured to start recording again.
Even before The Beach Boys would release new material just a year later, with their album "Smiley Smile," their label put out two "Best Of" compilations to apparently distract fans from "Pet Sounds" and cash out on their previous image.
"Pet Sounds" peaked at just No. 10 on the Billboard chart -- uncharacteristically low for the band -- and lost to the first "Best Of" compilation, which got to No. 8. However, just like the waves the band once harmonized about, the lackluster reception didn't last forever.
The slow start out of the gate for "Pet Sounds" is quite at odds with the album's eventual reception, with Rolling Stone calling it the second-greatest album of all time in 2012 and Pitchfork declaring "Pet Sounds" track "God Only Knows" to be the best song of the entire 1960s.
"It took a while to catch on, but 50 years later, it appears it has been very worthwhile," Jardine told The Huffington Post.
The album is now revered for the production and compositional experimentation put forth by mastermind and group leader Brian Wilson.
Wilson skipped a tour with the rest of his band to hole up in Hollywood to create much of the record without the help of the other members, who later came on to sing and rein back some of Wilson's more out-there creative choices. Still, noises made with Coke cans, dogs barking and a bicycle horn all successfully made it on to the record, as did complex orchestra numbers played by an expensive group of studio musicians.
"This was not expected, because we were The Beach Boys, remember?" joked Jardine. "I mean, come on, with a name like that? It took a while to realize there was a genius in our midst." Jardine added, "Brian should get a Peace Prize. I don't know -- you know what? Screw this, he should have gotten a Grammy for that."
Wilson himself told HuffPost on the phone that he was unsure of how he would pull off the ambitious album he had in his head all those years ago. "Yeah, I didn't know how to go about it, but I did anyway," Wilson said with a laugh.
In conjunction with the 50th anniversary, Wilson is touring the album around the world, including an upcoming stop with Jardine at Brooklyn's Northside Festival on June 12. Wilson said that when he plays the music at the festival, it's going to "sound exactly like the original 'Pet Sounds' album."
Talking about the album in broad terms, Wilson said, "Well, when we did 'Pet Sounds,' we tried to bring love to the world through our harmonies." Whether you're planning to let this love into your life by playing the album today or seeing Wilson and Jardine's recreation onstage this summer, wouldn't it be nice if you knew a few stories about how the album came together?
The title track was originally meant for the James Bond movie "You Only Live Twice." When the film studio declined, the band put it on "Pet Sounds."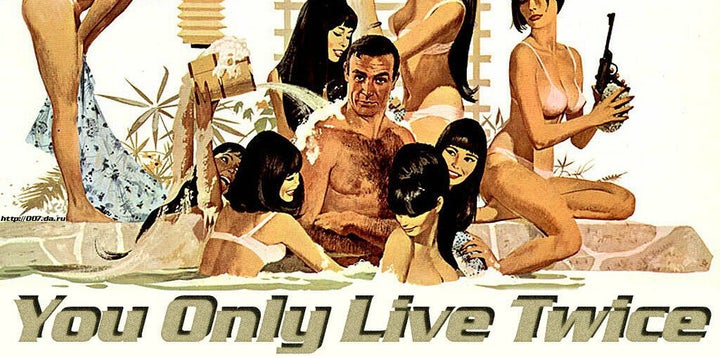 Wilson initially called the song that is now known as "Pet Sounds" something more fitting for its original intent -- "Run James Run." Although the exact agreement Wilson had with the production team behind the Bond movie "You Only Live Twice" remains murky -- both credited producers are dead -- Wilson confirmed he made the track for the film.
"They turned it down," Wilson said, contradicting accounts that he actually never submitted the track after losing his nerve.
Further explaining why the track ended up on the album after missing out on Bond, Jardine said, "Usually, when you'd do an album like that in the old days, you'd have nine or 10 good tracks that you're happy with, but you're required to have at least 11 or 12. So we'd always make an instrumental track or two to fill out the album." With a laugh, Jardine said, "That was available ... so that's really what happened."
The album was inspired by The Beatles' "Rubber Soul." Wilson claims he wrote "God Only Knows" immediately after listening to it.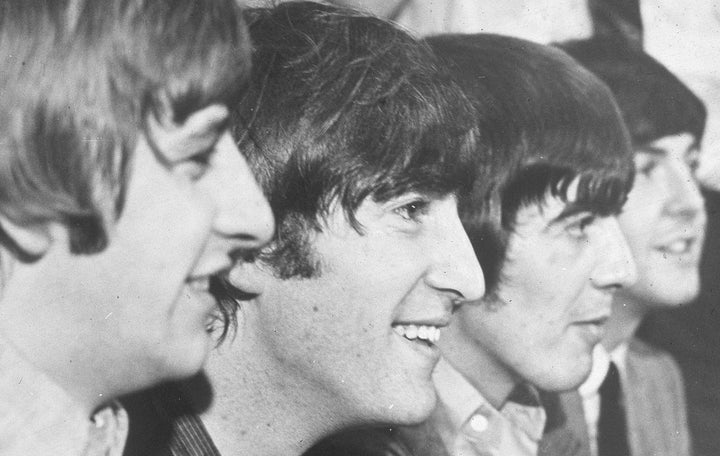 The Beach Boys and The Beatles had an echo chamber of inspiration in the mid-60s, with the latter's "Rubber Soul" inspiring "Pet Sounds," which in turn inspired "Sgt. Pepper's Lonely Hearts Club Band." As Jardine said, "It was always a competitive thing."
Wilson has claimed in the past that "Pet Sounds" as a whole came from trying to keep up with The Beatles, telling The A.V. Club that after hearing it, he vowed, "I have to record an album as good or better than 'Rubber Soul.' If I ever do anything in my life, I'm going to make that good an album."
"The one thing that did stand out [from making 'Pet Sounds'] -- 'God Only Knows,' in my opinion, was one of the best things we ever attempted and completed," said Jardine. He continued, "And [it] stands as one of the best songs ever written, in my opinion. I think I'm in good company with that assumption."
The song specifically came from listening to "Rubber Soul." "I was so happy to hear it that I went and started writing 'God Only Knows,'" Wilson said. Apparently, he was also high during this writing session.
Before "God Only Knows," no pop track had charted on Billboard with "God" in the title. It was unclear if that could work.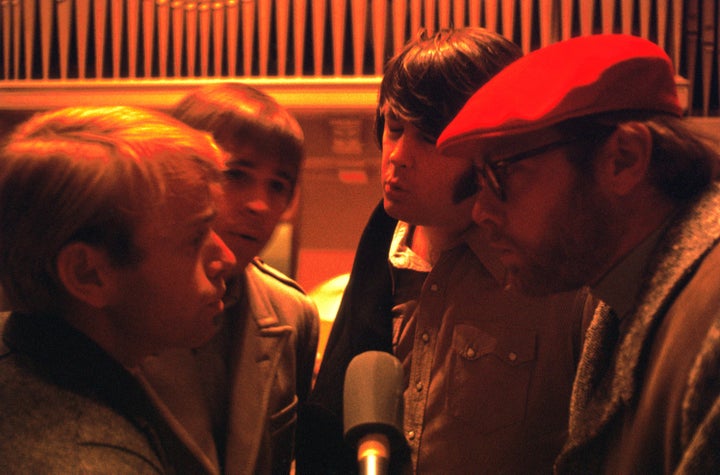 By 1966, the only tracks to chart with "God" in the title were either overtly religious or about love of country -- such as "God Bless America" by Connie Francis, "God's Country" by Frank Sinatra or "God, Country And My Baby" by Johnny Burnette.
As such, the inclusion of "God" in the track could have been a detriment to radio play, something that Jardine thought about, but didn't concern Wilson with "at all."
In any case, Jardine supported the idea because it kept with the album's attempt to redefine spirituality. "It's a brilliant progressive idea to embrace all of the feelings and not worry about the nomenclature," said Jardine.
Wilson's bandmate also said he felt the title added to the effect that the song was "coming straight from heaven."
The band actually thought it was "crazy" to shoot the album art at the zoo. Jardine still thinks it was a mistake.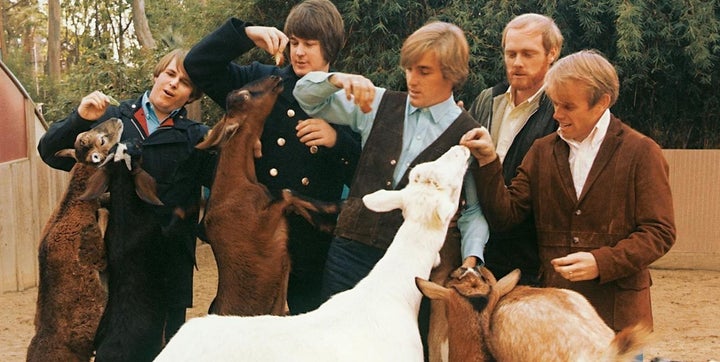 "I think the art department screwed up pretty badly on that one," said Jardine of the now famous "Pet Sounds" album art. The cover features The Beach Boys feeding animals. Instead, Jardine wanted a "more sensitive and enlightening cover" to go with Wilson's songwriting.
Jardine further added that the idea to shoot at the San Diego Zoo "was crazy, crazy."
"And you just have to live with what we did. You live with the branding they put on you," he said.
Initially, there was confusion in the band as to what the name "Pet Sounds" meant. Jardine thought it meant "petting," or an album to make out to.
Instead, the name mostly came from a joke about Brian Wilson being able to hear noises others couldn't, like dogs.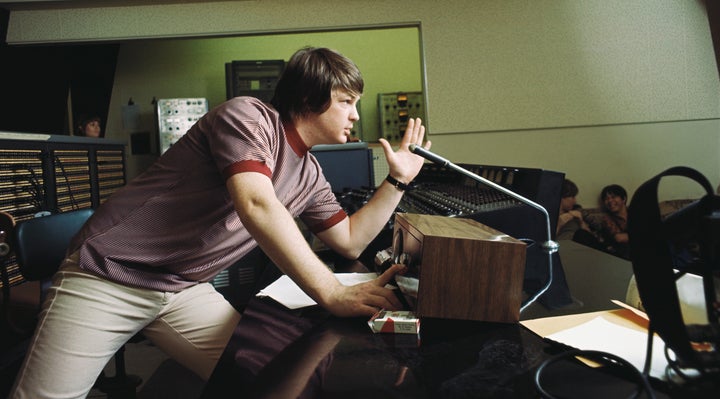 Jardine claimed that it wasn't until the band was heading to the San Diego Zoo that he realized he had misinterpreted the album name. "I thought it was about making out. You know, petting in high school, I don't know what they call it now," Jardine said, laughing. At the zoo, he recalled thinking, "What is it about?!"
After making more inquiries, Jardine found out that another Beach Boy, Mike Love, had claimed Wilson could hear things only a dog could hear -- due to the amount of takes Wilson would require of the band to get things right in his mind. Since the album also featured Wilson's dogs barking, Love further joked that the band should call the record "Pet Sounds."
From there, Wilson attached an additional, more romantic idea to the origins of the name, saying it was a reference to a belief that everyone has their own favorite sounds, or their "pet sounds," and this album was a collection of Wilson's favorite sounds at the time.
BONUS: Wilson claims the legend that Paul McCartney chomped on celery for a bass line in "Vega-tables" is true.
Jardine says he remembers celery and McCartney being there, but isn't sure the two things came together.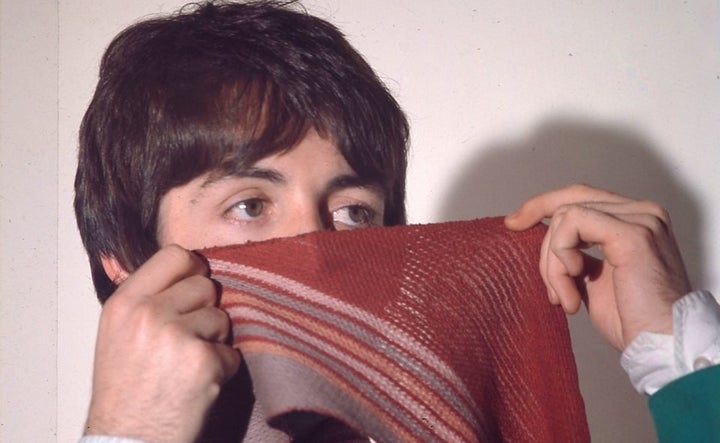 "He came by the studio and he sang me this song called, 'She's Leaving Home,'" said Wilson. "And then we gave him a piece of celery to chew while we were recording "Vega-tables.'"
Although this is an often repeated story in Beach Boys/Beatles history, it's not entirely clear whether this is actually just an exaggerated legend. Jardine does remember celery being in the studio, but claimed, "I don't remember [McCartney] chewing celery."
According to Jardine's account, McCartney essentially co-produced the track with Wilson as Jardine sang. Then, the Beatle played on the piano for fun. "I remember Paul playing a song on the piano for us that he'd written. 'A Day In The Life,' I think," said Jardine. Both of the tracks Wilson and Jardine recalled are on The Beatles' "Sgt. Pepper's."
As with many of the stories involving "Pet Sounds," the details remain exciting, but a bit unclear. When asked about what inspired him to convince McCartney to chomp celery as a bass line, Wilson, the mythmaker, said, "I don't know, I don't know!"
Before You Go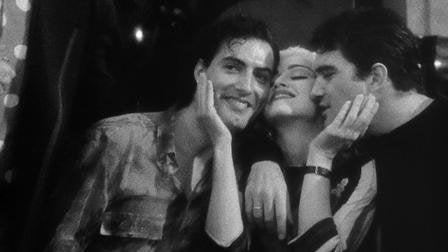 14 Music Documentaries Worth A Watch
Popular in the Community