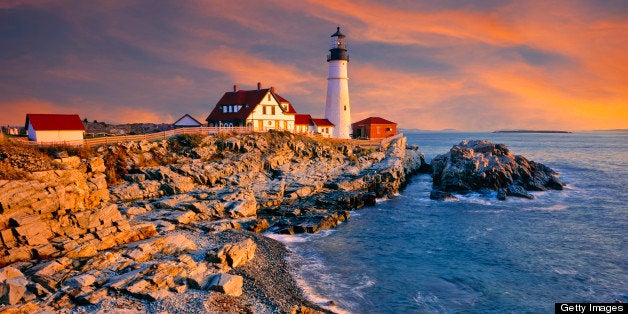 For thousands of years Native American Indians in South, Central, and North America relied on hunting and gathering to feed themselves. Gradually, over the last 50 years, foraging is once again finding a place in our food system. The latest "trend" in a do-it-yourself/locavore movement "sweeping" the nation, foraging is serious business.
Andrew Taylor, chef and co-owner of Eventide Oyster Co. in Portland, Maine, frequently incorporates foraged items into the restaurant's menus. Taylor has been going out and gathering ingredients on his own since he was a child. On weekend trips to Cape Cod, Mass., with his family, Taylor remembers occupying himself by catching blue crabs, digging steamers, wading for quahogs, picking wild mussels or fishing for scup and blues on the jetty.
It was when Taylor moved to Seattle in 2004 and started working in kitchens, however, that he said he really got into foraging.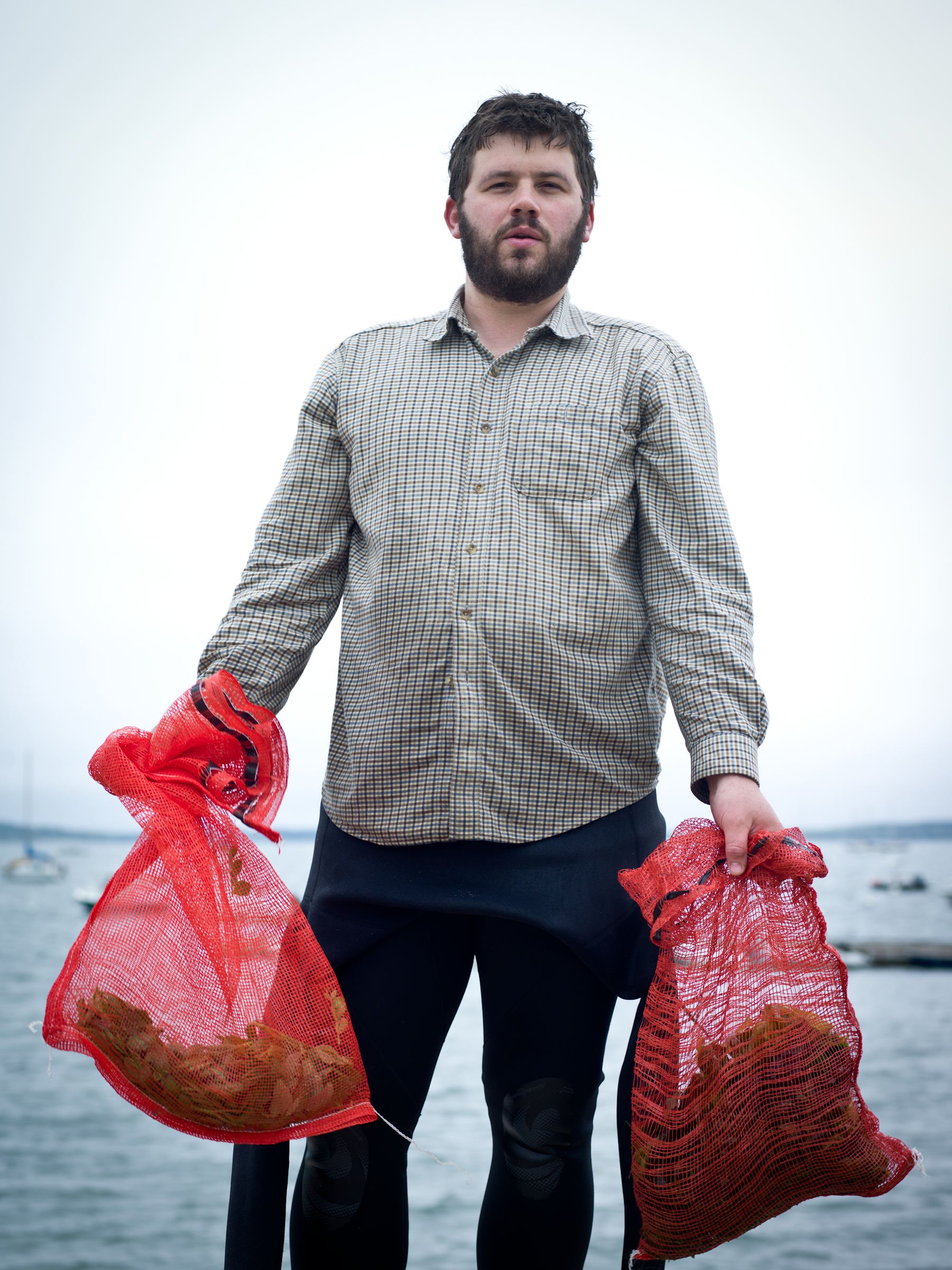 "Everyday in the kitchen there it was like a treasure trove walking in the back door. I was amazed that this stuff -- nettles, chanterelles, porcini, morels, lobster mushrooms, etc. -- was just sitting out there in the woods waiting to be picked. Some friends and I started reading as much as we could on the subject and started taking blind trips out to the Cascades or the Olympics or beyond to participate in what feels like a big treasure hunt."
This spring, Taylor with fellow Eventide owners Arlin Smith and Chef Mike Wiley, purchased a skiff for the purpose of collecting seaweeds and other foraging projects.
I recently joined Taylor for a beach/sea foraging expedition. Taylor warned me our visit might be a little premature, and that June and July are the best months for foraging most beach greens in Maine. What we would find would not be as vibrant and plentiful. Additionally, some items e.g. goose-tongue greens, sea beans, sea blight, beach rose petals, and rose-hips would not available till between June and mid-late July. Miss that window, and by late August and September he said most of the greens will be a bit fibrous and not nearly as pleasant to eat.
Still, within a few minutes of searching the shore for wild edibles, we had found four different edible beach greens.
Beach peas, which Taylor said are good in the spring if you just pick the shoots and use them much in the way one would use most pea shoots -- sautéed or dressed in a salad. He added, in the summer there is a fleeting time that they actually have pea pods with beautiful little peas that one can treat like English peas.
Beach mustard, which Taylor recommends in a salad, sautéed, braised, pureed, etc. Also in the summer, Taylor said beach mustard has beautiful edible yellow flowers for garnish in plates and adding a little mustardy snap to dishes.
Sea rocket, an incredibly strong green, Taylor said is best used in moderation if put in salads. He likes to puree it raw into aioli or pistous. He advised not cooking it, as it turns horrifically bitter when heat is applied to it.
On our way back to the dock we stopped at a raft, where Taylor dove for 'digitata,' lamanaria digitata (a sort of purple seaweed with leaves like fingers), and I
harvested 'sea lettuce,' ulva lactuca (bright green stuff) off the ropes attached to the raft.
Taylor explained 'sea lettuce' is delicious raw. He said it has a slightly chewy texture so it's best to cut it into a fine chiffonade or small pieces. Blanching the sea lettuce brightens the color, tenderizes it a bit and extends the shelf life... don't overcook it though. You can also dehydrate it to preserve it indefinitely. At that point simply rehydrating it in cold water will produce a delicious and tender leaf. At Eventide, he said, they use sea lettuce for seaweed salads, wrappings for fish, garnishes in various chowders, etc.
He said 'Digitata' is a bit too tough to eat on it's own so Eventide primarily uses it as a flavoring agent. They make dashi, stocks, and as an ingredient of marinades when raw. When dehydrated, they either use it whole for dashi and stocks or they powderize it to add to seasoning mixes like homemade ramen packets or flavored salts.
Prepping for a seaweed foraging excursion:
Go with someone who is experienced, watch the weather report, and do not go alone. Foraging is fun, but it's also serious business.
Chef Taylor's tips: Whether to wear a wetsuit, a drysuit or just a bathing suit is determined by water temperature. Since all seaweed is edible, the biggest danger you face when foraging is hypothermia. It is really important to be safe in this regard, particularly in northern climates in the winter and spring. A mask is critical, fins are important, a snorkel helps if you are harvesting a lot of seaweed, and some people actually scuba dive for seaweeds. A dive knife really helps to cut through stems. We use old oyster bags(we have plenty of them for seaweeds. For beach greens, a pair of scissors is all that's really necessary. Also bring a box with a tight fitting lid for foraged items.
Related