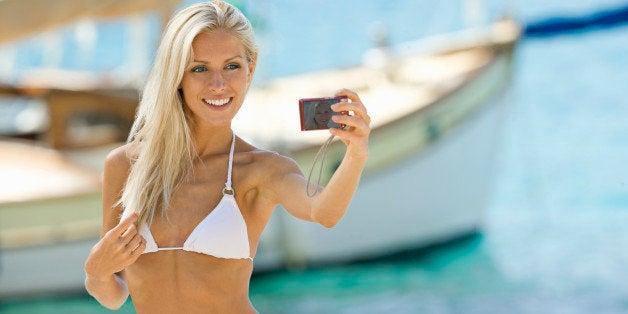 Yes, the world has come to this.
It's a serious measure, but it's got to be taken.
The beach is La Garoupe, a "posh" strip of sand in the south of France where "selfies" are also called "braggies," for the boastful manner in which they're often posted. A phone company sponsor has set up signs to mark specific "No Braggies Zones" on the beach.
The "Holiday Spam Police" will troll the zones in search of perpetrators, ready to shame anyone caught snapping a duck-faced solo shot.
Ironically, beach-goers are encouraged to whip out their phones and comment on any selfies they see with the hashtag #holidayspam.
"The Garoupe beaches are among the most glamorous and pristine beaches in all of France," a spokesperson for the beach told the Daily Mail. "We want people to be able to enjoy our exclusive beach in the moment, not spending the majority of their time bragging to their friends and family back home."