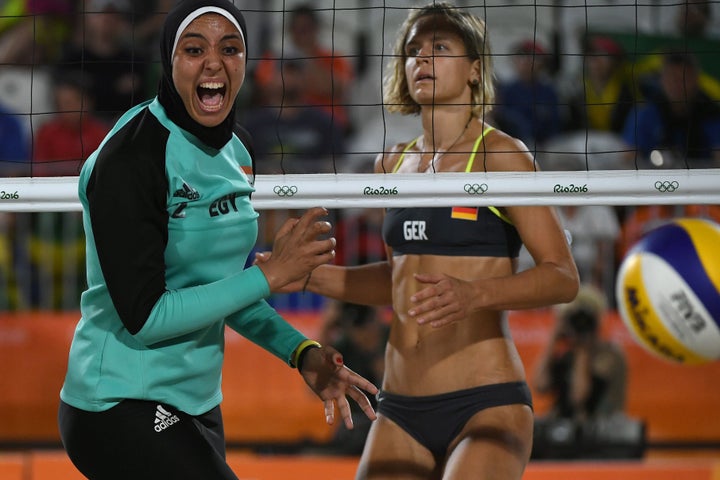 It's safe to say that most of us associate beach volleyball with skimpy outfits. But Olympians from Egypt are challenging that norm, showing that religious customs don't have to be a hindrance to competing at an Olympic level.
Photos from the Egypt-Germany women's beach volleyball game in Rio de Janeiro on Sunday paint a picture of two drastically different cultures ― one team wearing two-piece swimsuits and another revealing very little ― but attest to the way sports bring people together and promote acceptance.
In a tweet Monday showing a photo of Egypt's Doaa Elghobashy and Germany's Kira Walkenhorst, author Ian Bremmer summed it up aptly:
Check out more photos of the game below, which Germany won 2-0.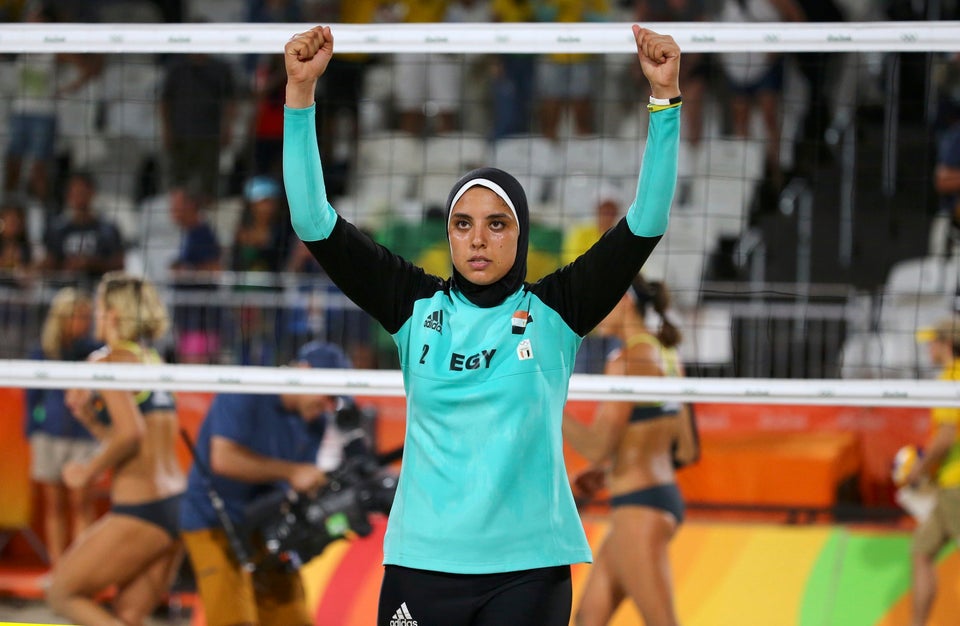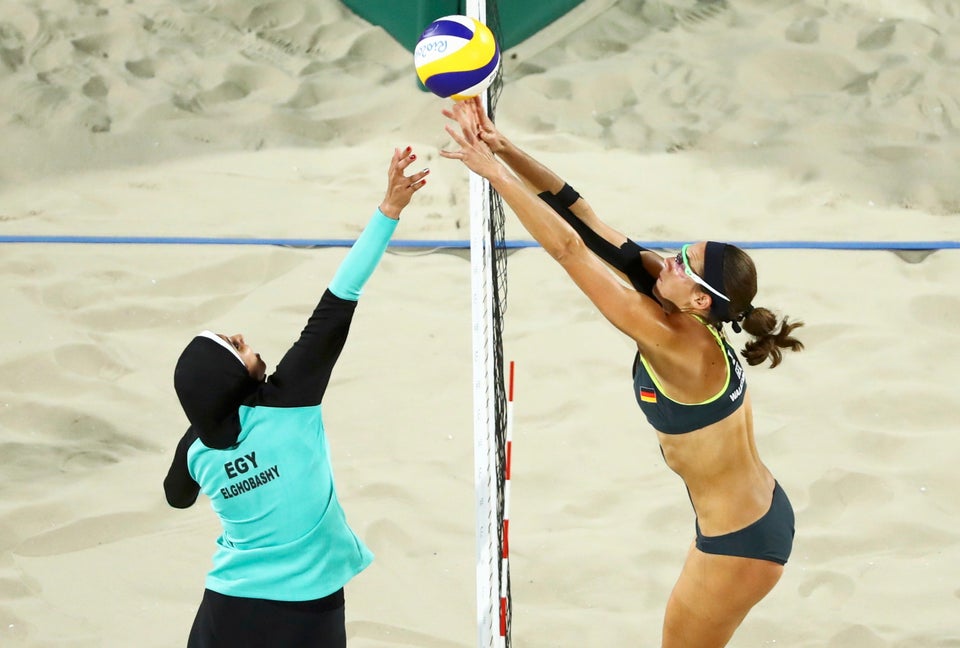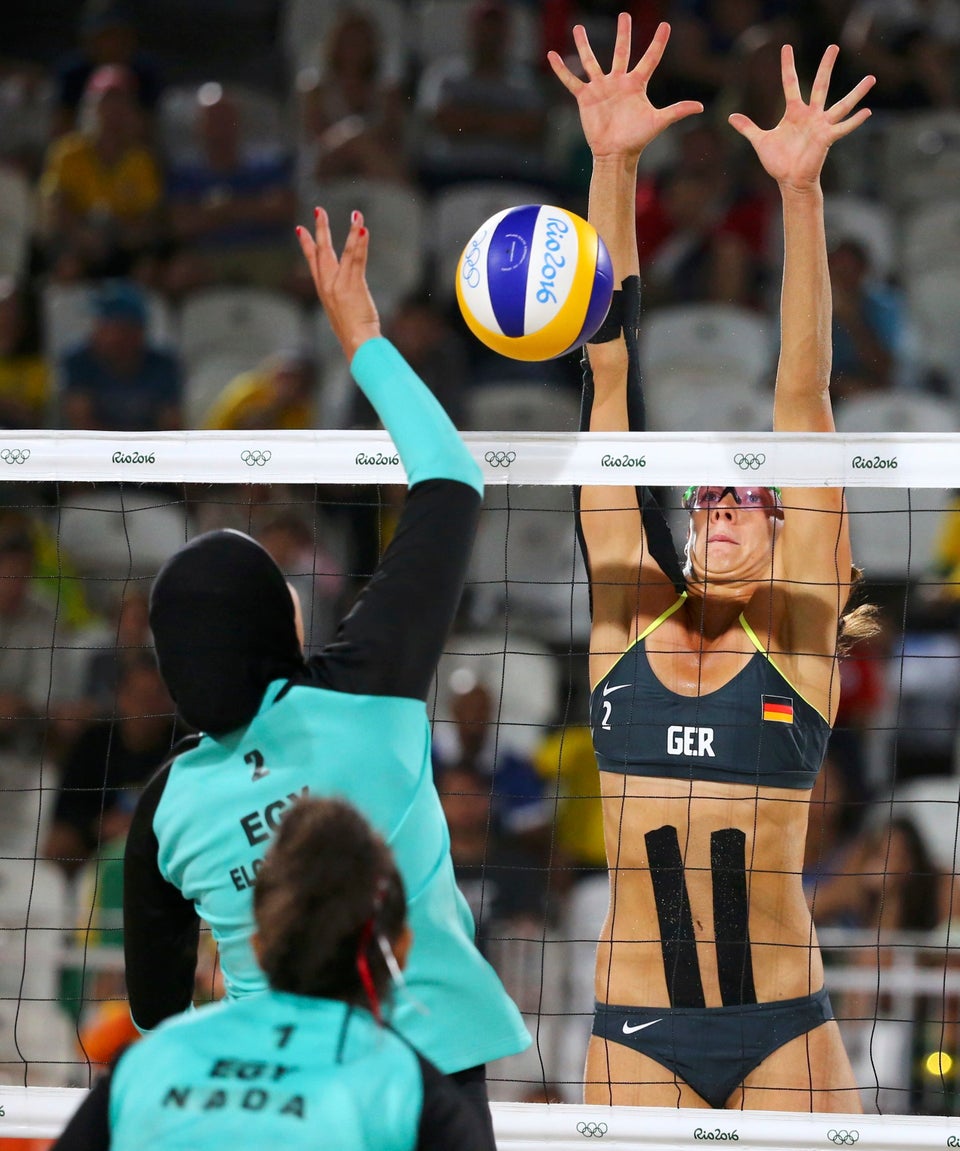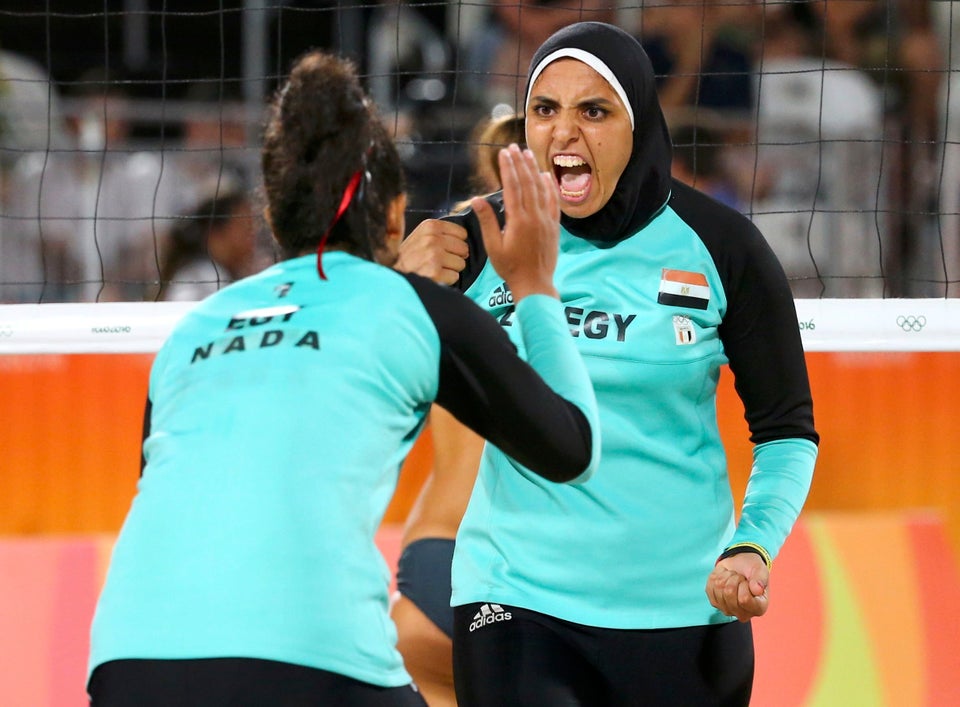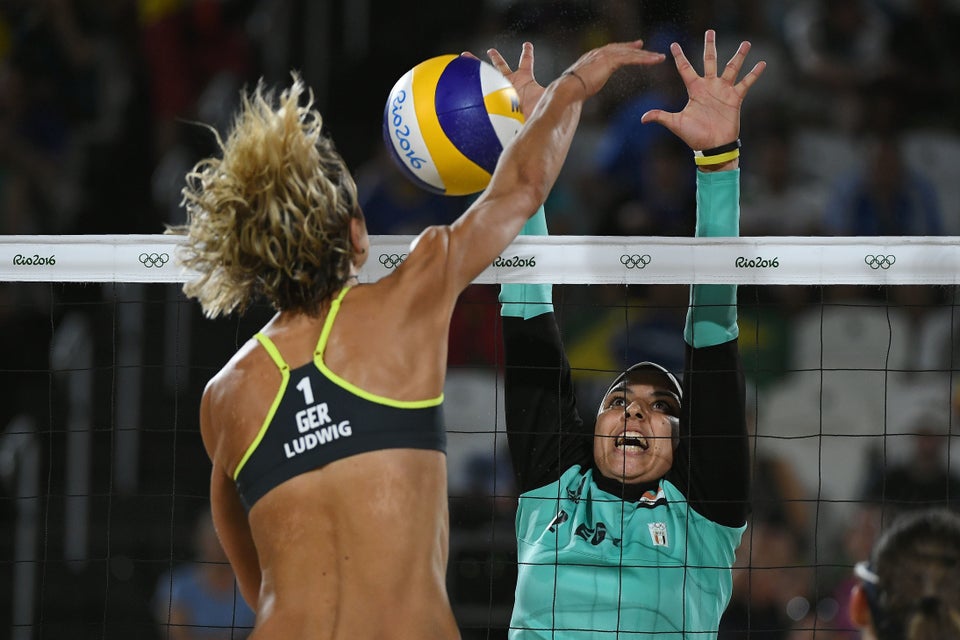 YASUYOSHI CHIBA via Getty Images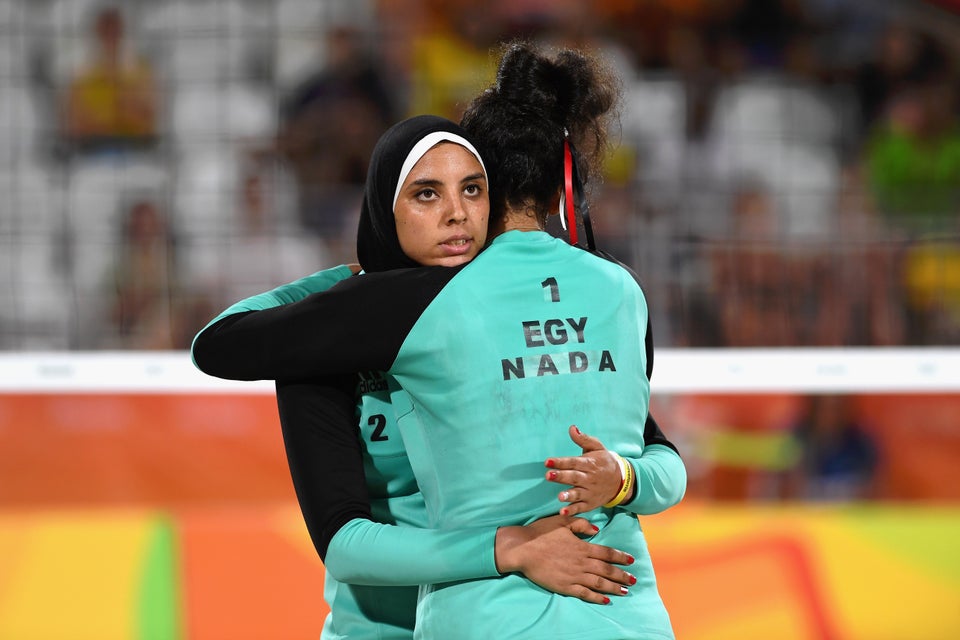 Shaun Botterill via Getty Images
For more Olympics coverage:
Before You Go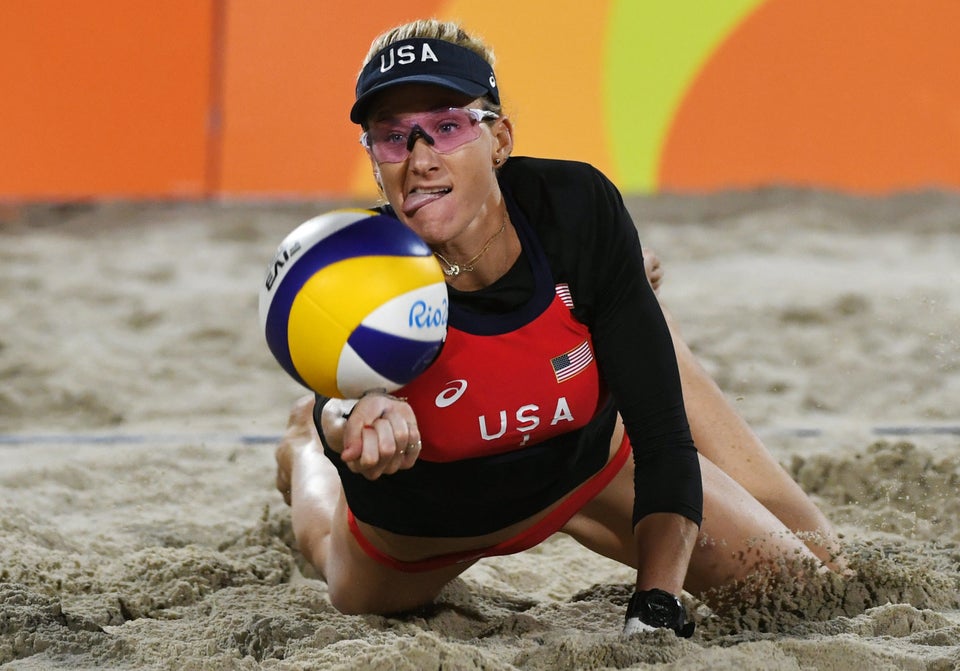 Funniest Faces Of The Rio Olympics
Popular in the Community