The manatees were stuck in the mud about 100 yards from deeper water, near Whitfield Avenue and U.S. Route 41 in Manatee County, Florida, the Bradenton Herald reported.
"We had to do something about it," local resident Tony Faradini-Campos told the Sarasota Herald-Tribune. "We couldn't just let those manatees die out there. We shared the pictures on social media and it just blew up."
The individuals who found the manatees originally tried to move them themselves, but were not successful and had to bring in further assistance.
"We actually reached out to some friends who work for the county that ended up going out there and rescuing them," Michael Sechler, one of the passersby who discovered the manatees, told HuffPost.
Two Manatee County deputies and officials from the Florida Fish and Wildlife Conservation Commission came to the bay to help the rescue effort, the Herald-Tribune reported.
Marcelo Clavijo was also part of the group of people who helped save the manatees.
"We rolled each one on to a tarp and pulled them back into the channel and both swam off," he told HuffPost.
Clavijo's post has gotten more than 30,000 shares and received an outpouring of praise for the rescue mission.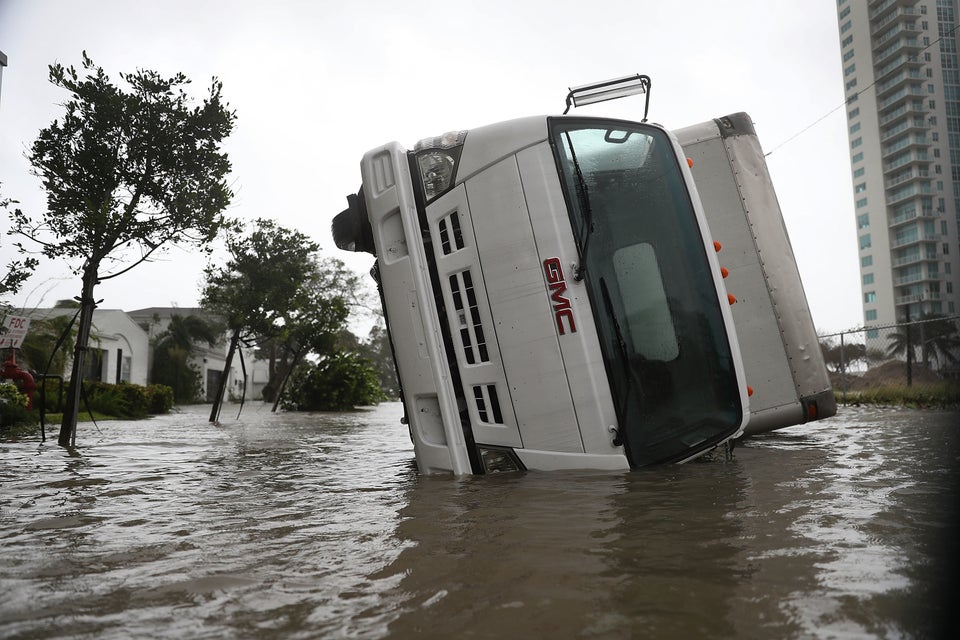 Hurricane Irma Hits Florida