There would be no happy ending for the emaciated-looking sperm whale that beached itself near Tampa, Fla., on Thursday morning.
The 30-foot whale was described as being in visibly bad shape by wildlife authorities, reports ABC local affiliate WFTS. Sperm whales need deep water to survive, and this whale's proximity to shore was a serious sign of distress, a spokeswoman for the National Oceanic and Atmospheric Administration (NOAA) Fisheries told the station.
Biologists and veterinarians from the nearby University of Florida examined the whale and decided euthanasia was the best recourse, due to its advanced signs of illness.
Hundreds gathered behind police tape on Madeira Beach to say goodbye to the creature, reports the Tampa Bay Times. Onlooker Judy Burdignon stayed on the beach for three hours as volunteers administered a sedative, then used a needle attached to a 6-foot syringe to pump lethal potassium chloride into the whale's heart.
"I just couldn't walk away," Burdingnon told the Times.
Around 4 p.m., the carcass was towed to Fort De Soto, where it will undergo a necropsy -- an animal autopsy -- on Friday, reports local outlet WTSP. The scientists hope to figure out what caused the whale to venture so far from its comfort zone deep in the Gulf of Mexico. Once the exam in finished, the school bus-sized whale will be given a sand burial with a backhoe, WTSP noted.

Related
Before You Go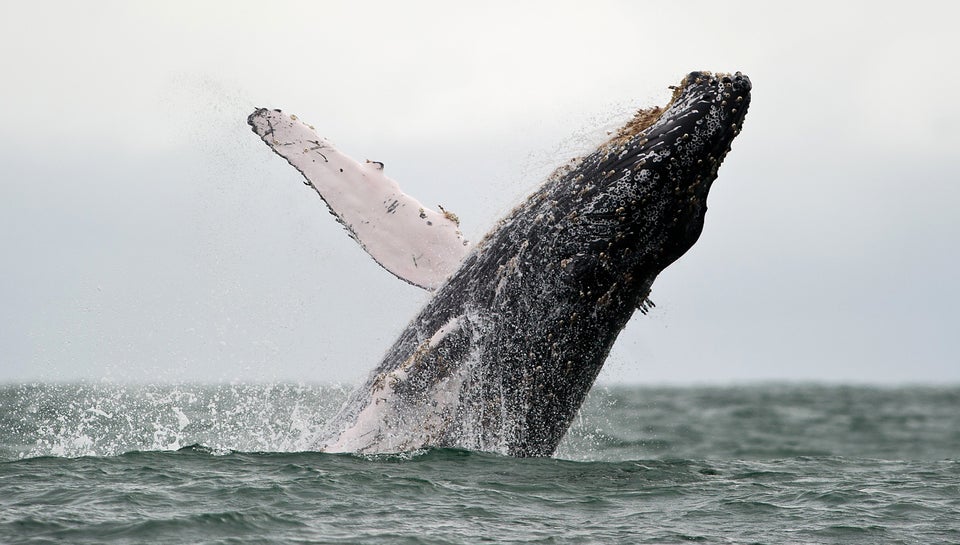 Whales In Action
Popular in the Community