But what's the only better thing than a beach swathed in sunlight? A beach that's straight-up littered with STARS.
Get ready to peel your jaw off the floor (or sand, in this case).
The Isle of Lewis, Scotland
This island -- just a short ferry ride from the mainland -- is a hit with northern lights spotters.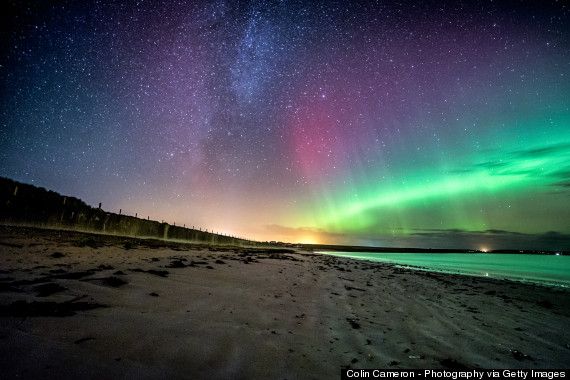 Papuma Beach, Indonesia
The Milky Way sometimes makes appearances at nighttime, after colonies of bats explode from the caves at sunset.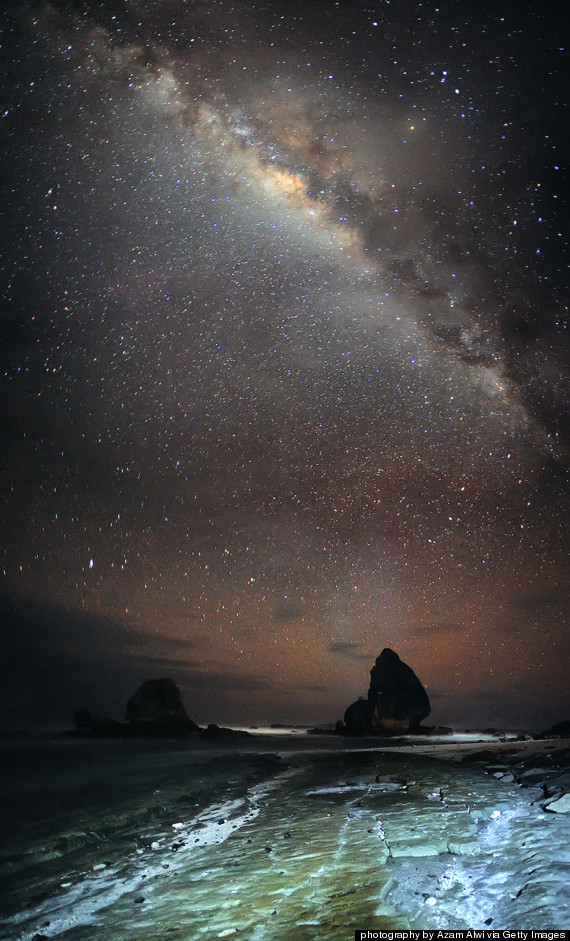 Hitachinaka, Japan
Tourists may flock to Hitachi Seaside Park by day, but Hitachinaka's rocky beaches make for a perfect solitary evening.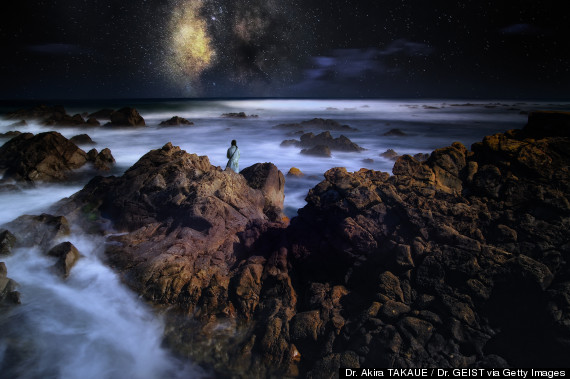 Cruden Bay, Scotland
This tiny seaside village looks like it might have more seagulls than residents-- at last check there were less than 2,000 people, making for quite the peaceful beach.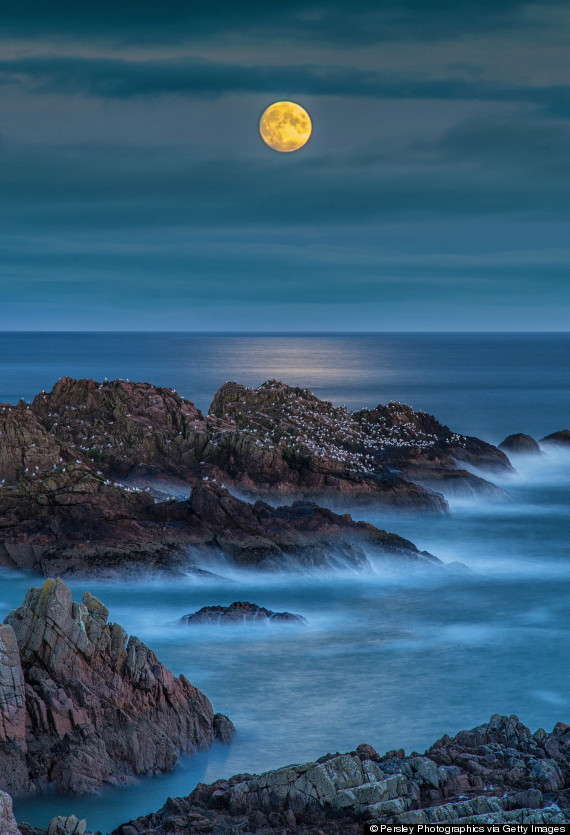 Manarola, Italy
The Cinque Terre's coastal colors are even more dazzling when the sun goes down.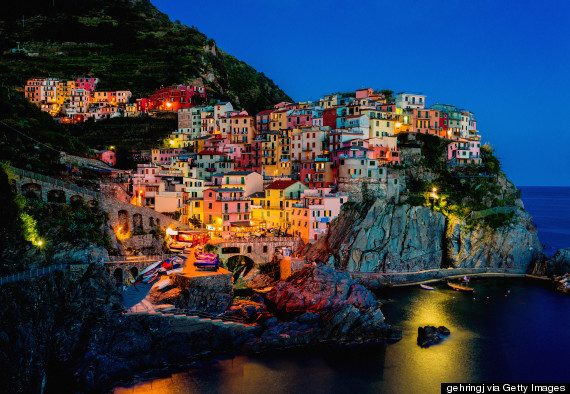 Mont Saint-Michel, France
A causeway across the beach is the only way you'll get to this island abbey.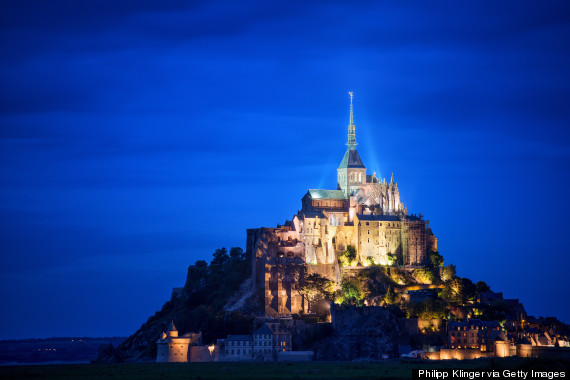 Zanzibar, Tanzania
Fancy a midnight boat ride?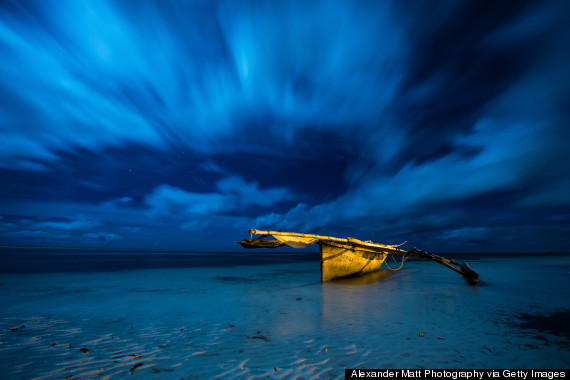 Copacabana, Brazil
Rio de Janiero's most famous beach shines brightest on New Year's Eve.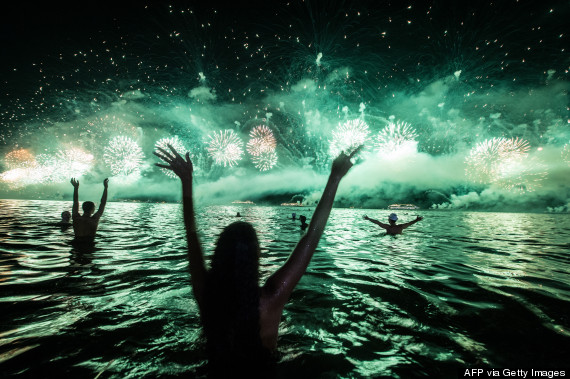 Urca Beach, Brazil
Urca is where you run for a peaceful escape from the chaotic nightlife in Rio. "If you want to blend with the locals, visit this beach."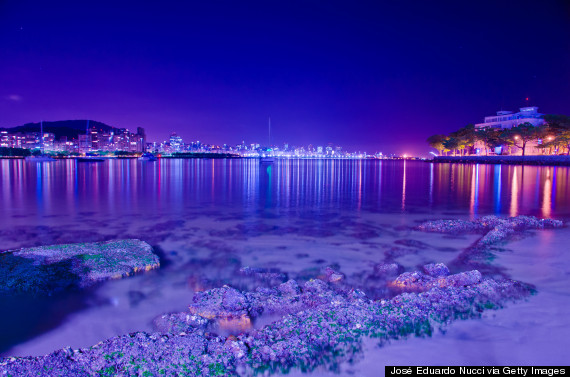 Porteau Cove Provincial Park, Canada
That's Anvil Island you see silhouetted against the stars.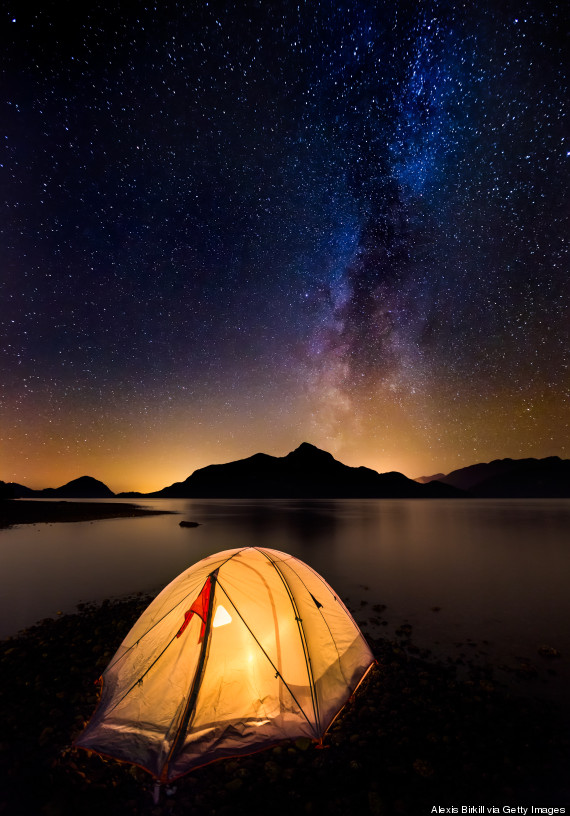 Krakal Beach, Indonesia
You won't catch them with an unaided eye, but those star trails will appear if you can work a camera.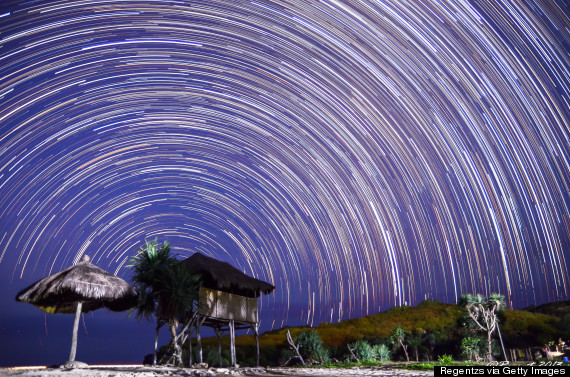 Redang Island, Malaysia
This island forms part of a marine park famous for snorkeling and diving. But look at those stars!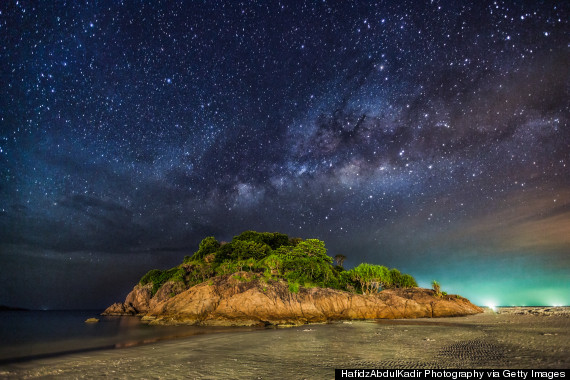 Uttakleiv, Norway
Oh haaay, aurora borealis.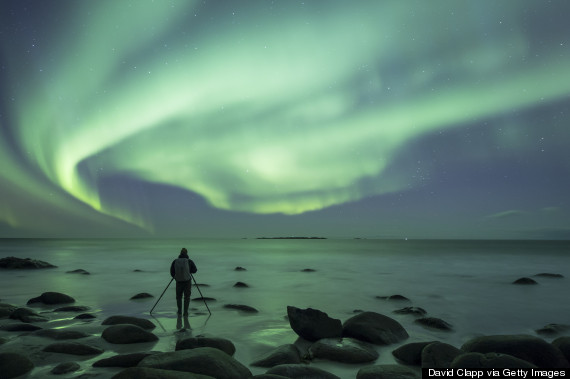 Ambergris Caye, Belize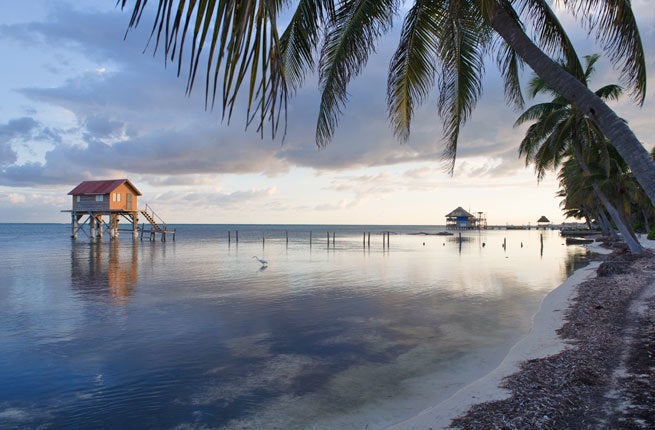 Brandon Bourdages/Shutterstock
Soufriere, St. Lucia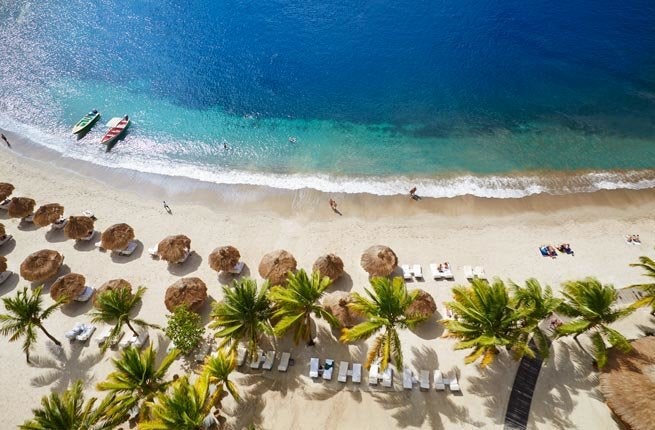 Courtesy of Sugar Beach, A Viceroy Resort, St Lucia
Cartagena, Colombia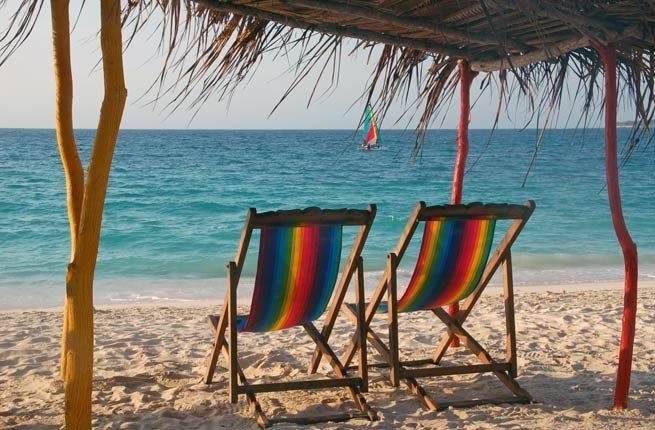 Corsica, France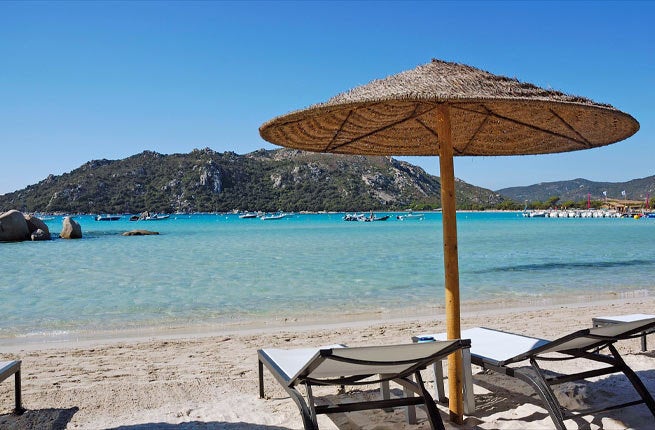 Corfu, Greece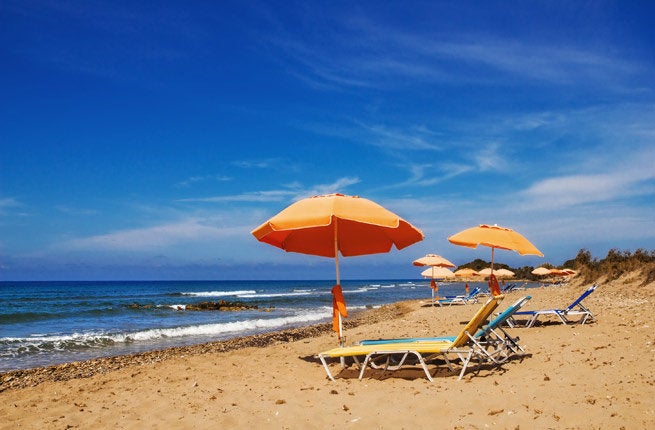 Mila Atkovska/Shutterstock
Hvar, Croatia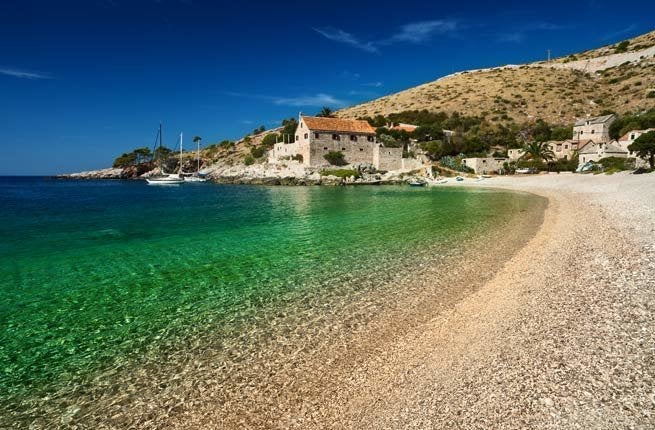 Evgeniya Moroz/Shutterstock
Ocean Grove, New Jersey Shore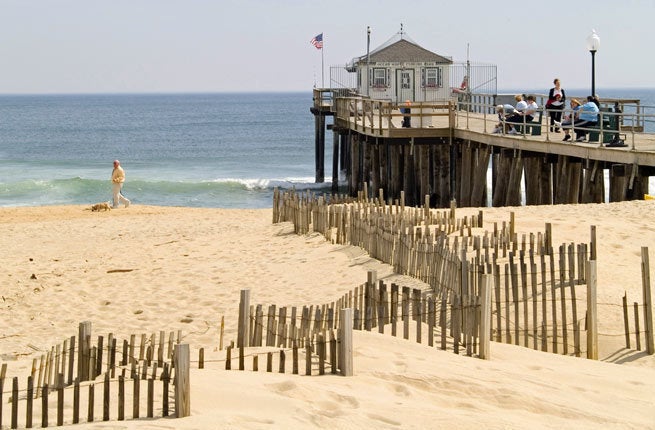 Andrew Kazmierski/Dreamstime.com
Rio de Janeiro, Brazil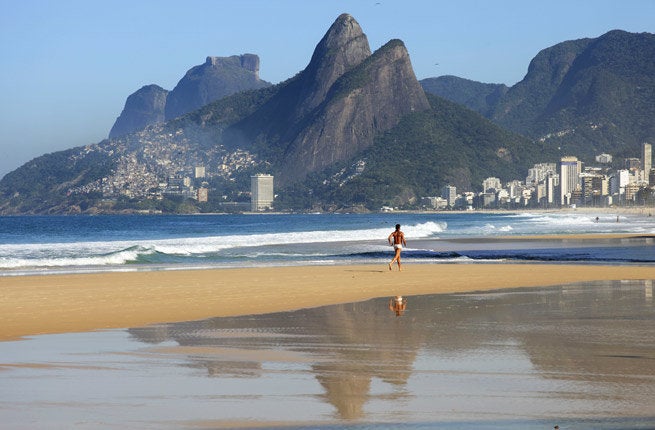 San Diego, California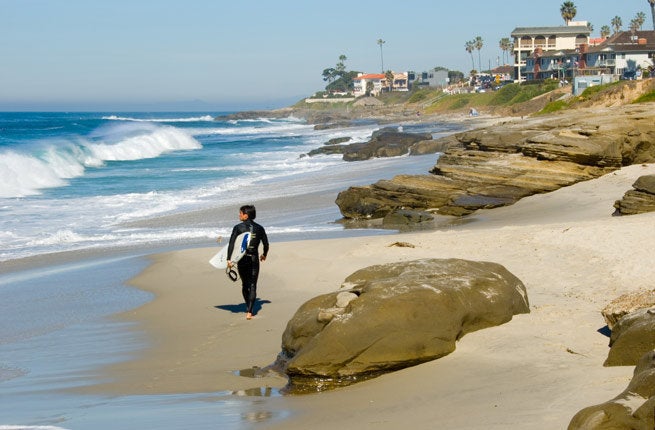 Sebastien Burel/Shutterstock
Tetiaroa, French Polynesia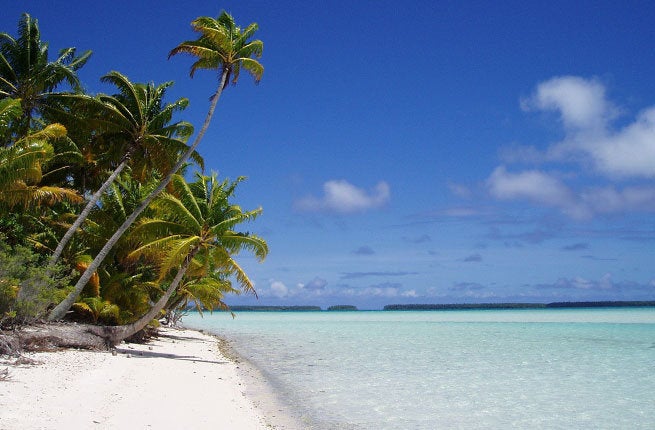 James H. Boyum/Shutterstock
Peninsula Papagayo, Guancaste, Costa Rica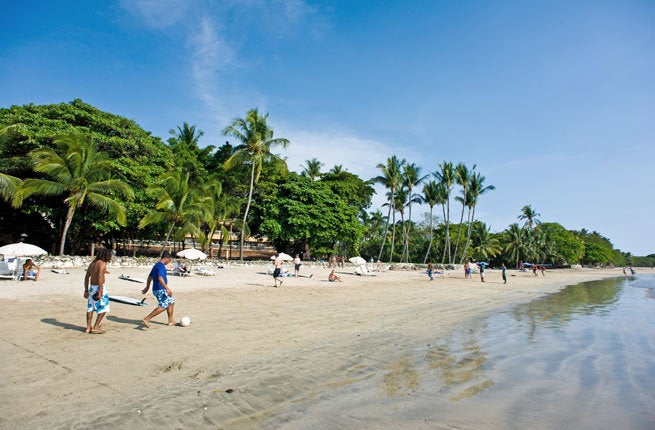 Playa Dorada, Puerto Plata, Dominican Republic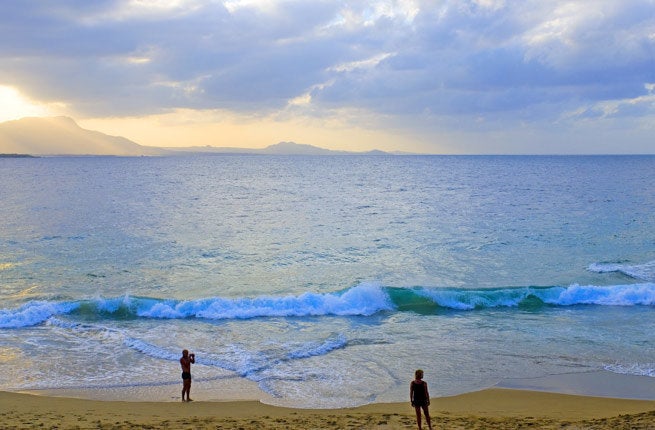 Robert Lerich/Dreamstime.com
Emerald Coast, Nicaragua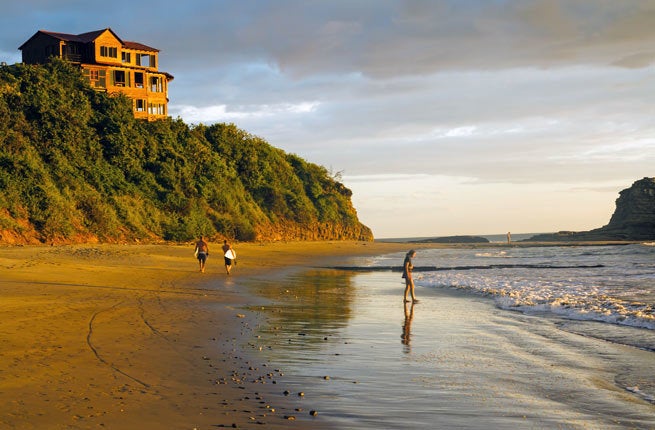 Tokoriki Island, Mamanuca Islands, Fiji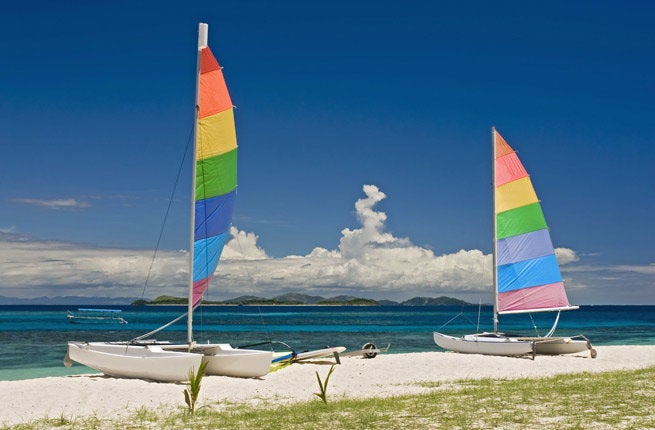 Chaweng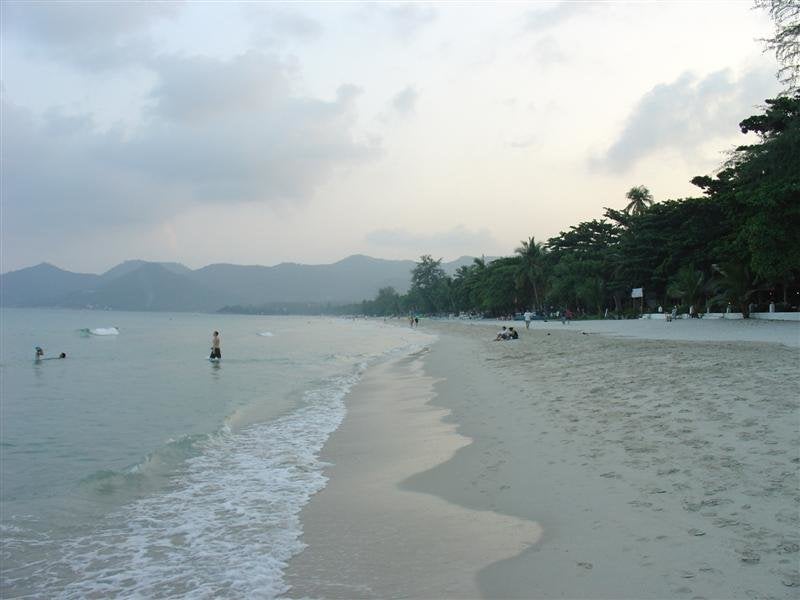 Koh Samui, Thailand