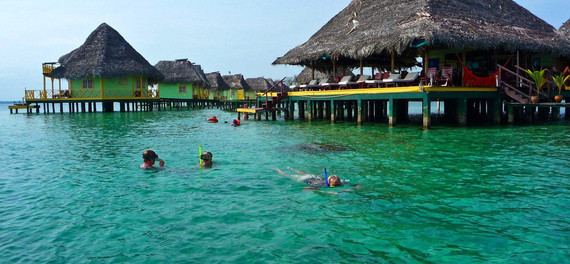 For a relaxing winter retreat, we like these four destinations because they're hot, beautiful, and easy to explore without a car. Whether you choose to sink your toes into the sugar-white sand of the #1 beach in America, stay in a Panama ecolodge tucked away in a cloud forest, or bike between the secluded coves of Bermuda, you'll appreciate how feasible a car-free adventure can be in some of the most breathtaking and remote places in the world.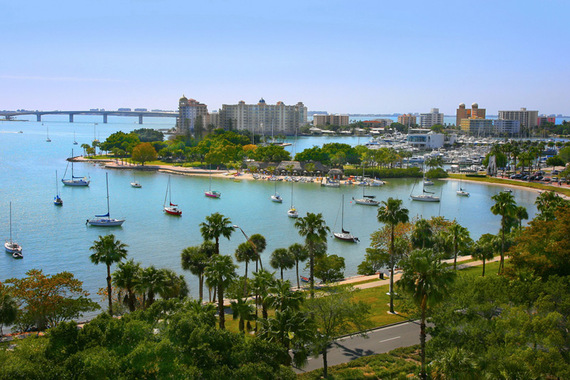 Beautiful beach towns are a dime a dozen in Florida. In Sarasota, you will find a coastal haven coupled with an artist's soul. You can spend the morning seaside, basking in the sunshine, before you ditch the bikini and view a world-class collection of paintings by the Old Masters. When the sun goes down, choose between a night at the opera, ballet, symphony or theater. In Sarasota, a city filled with car-free options, the beach vibe blends with an artistic sensibility that will have New Yorkers feeling right at home.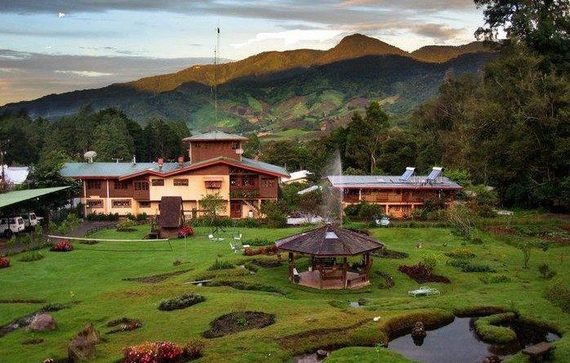 Here in Panama, the sun rises over the Caribbean and sets over the Pacific Ocean, always in a blaze of orange and pink. The flowers pop with incredible yellows and fuchsias. Pristine beaches, tropical jungles, and more than 1,500 species of birds and butterflies are at your fingertips. Soccer is the second language to Spanish and people treat you with a "Welcome Home" hospitality. From swimming with manta rays to a romantic cloud forest hideaway to tasting the world's best coffee at the source, these are the best things to do in Panama during their summer (January--March), before the rainy season begins.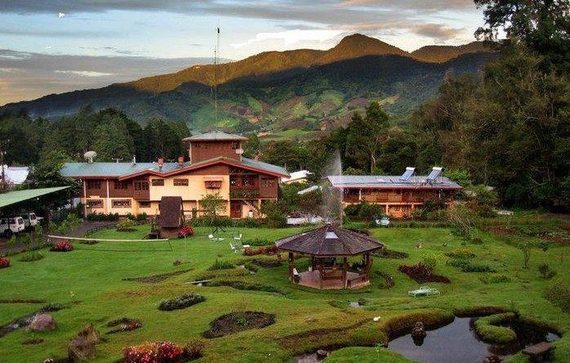 With summer still months and months away, the New York winter can feel like an endless barrage of snowy, wet, windy weather. The antidote? A truly car-free romantic, tropical getaway to beat those cold winter blues. Bermuda's year-round mild climate, miles of secluded coves, pink sandy beaches, and close proximity to New York, make it a perfect long-weekend retreat. So it was a pleasure to discover Bermuda's naturally green-leaning laws and lifestyle. Getting to the Island is easy, direct flights from New York take about 90 minutes. Book a shuttle service from the airport to your hotel or resort and you'll never have to get into a car your entire stay.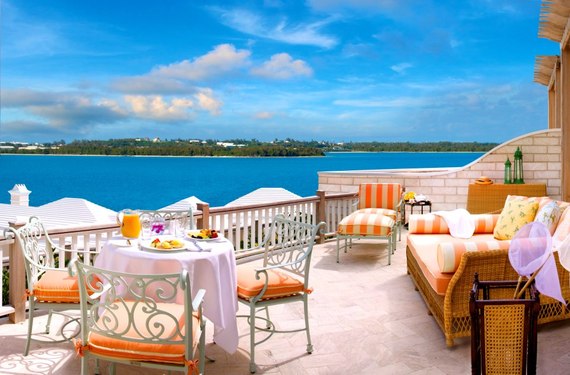 If you think you have to cross the Atlantic to stroll narrow cobblestone streets and visit ornate cathedrals, think again. A three-hour, non-stop flight from JFK will bring you to San Juan, Puerto Rico. The mood is decidedly Latin here, but Puerto Rico is a U.S. territory, so you can leave your passport at home. The entire seven square blocks of Old San Juan is made for walking. It's a Unesco World Heritage Site, but you would be mistaken to think that this is a vacation destination exclusively for history majors. This dynamic, invigorating, 24-hour-a-day town offers fine dining, a trendy art scene, salsa music late into the night, casino gambling, shopping and lots of active recreational opportunities. Of course, don't forget that sugar-white sand beaches are only a short bus ride from the old city.
Related