Aol's BeOn group creates custom editorial content that is sponsored by marketing partners. The sponsoring partners do not exert editorial influence over the content, but may be organically integrated within content in an authentic manner that does not impact editorial integrity.
Ten years ago, Seattle residents Glen Herlihy and Jacqueline Cramer met each other in a permaculture design course. Little did they know that taking the class would lead to founding the Beacon Food Forest and eliciting positive change for the entire community.
"For the final project, we had to design a permaculture-based project on a piece of land," Herlihy said. "I had seen this land that was adjacent to a park… and there were four of us in the class who designed to this piece of land that eventually did really become the Beacon Food Forest."
The Seattle garden was built on public land and is run by anywhere from 90 to 120 volunteers year-round. The permaculture space promotes togetherness, education and personal interaction.
"Beacon Food Forest is a place where people come to get their hands in the soil, to do something about the challenges they see," Cramer explained. "We're taking care of the land, we're providing something for future generations and we're doing something right now that we can feel good about."
When visiting the Seattle garden, one can find berries, lettuces, fruit trees and more, while volunteers lead groups on planting, composting and harvesting.
"It's common ground that we all are kind of looking for, but we're separated in our weird societal ways," Herlihy said of the garden and the experience it provides. "A garden has an ability to open that up and become sort of a sanctuary of kindness."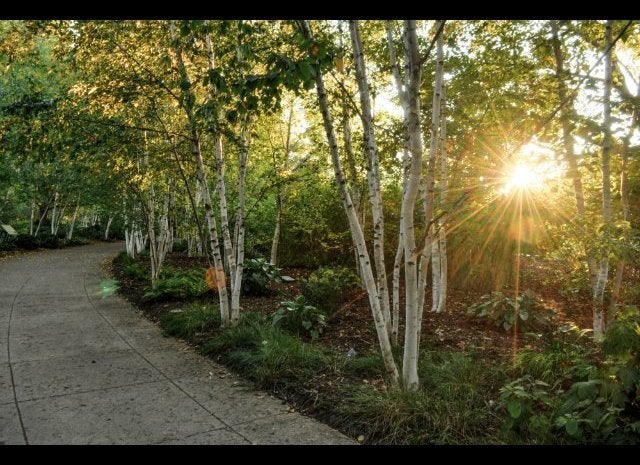 Must-See U.S. Public Gardens