Pull out the tissues again, you soft-hearted dog-lovers, because Suzie's life now is pretty great.
Adopted by a family with twins, she enjoys an early breakfast, then takes naps in the sun near the patio door while the kids are off at school.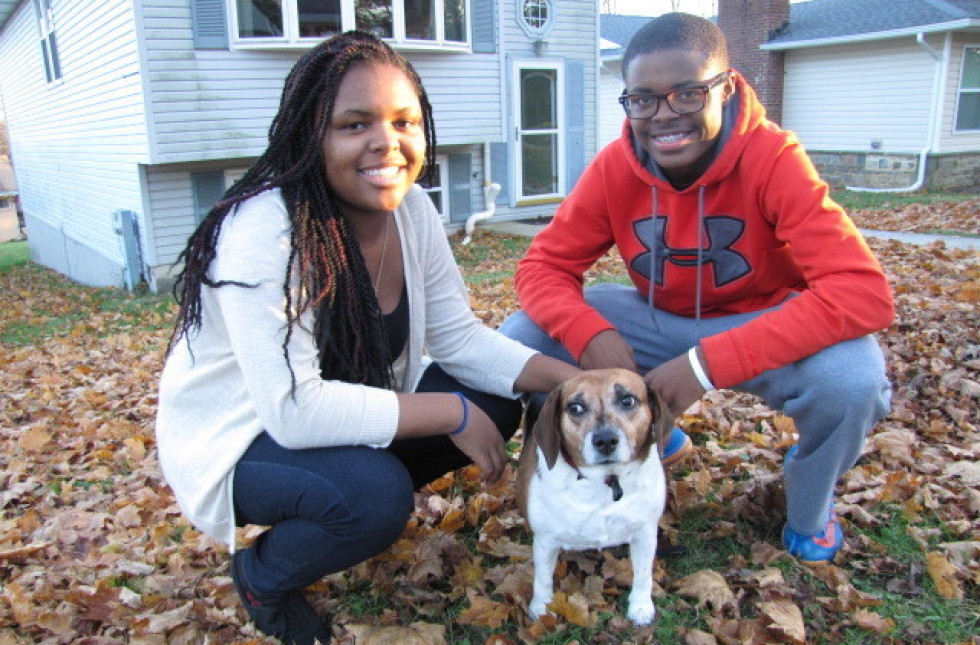 Suzie with her human siblings, Brianna and Brian. Photo courtesy of Maryland SPCA
Suzie had been at the Maryland SPCA in Baltimore for just a couple of days when she was picked to play the role of extremely sad homeless pup whose life is turned around by a little girl who brings her home. The Drehers did the work did the work pro bono, and released the video in 2013.
Suzie, who was about 2 years old and appeared to be undersocialized, wasn't at the shelter for long. Two days after the video was shot -- and four days after Suzie arrived at the SPCA -- she got that family of her own.
John Carter, a retired clergyman and educator, picked Suzie as "a Christmas present to my twins," he says. "We visited the local SPCA several times searching for a pet, and thought that Suzie's breed and need to be adopted was attractive to us. And therefore we felt it a good match for my children and our home."
Carter tells The Huffington Post that these days, the dog's routine follows his. She enjoys following Carter around the house during the day, and looks forward to twins Brianna and Brian coming home in the afternoon. They take her for walks and play before it's time to lie down again.
"Suzie is such a special little beagle. She deserved a loving family who could give her the attention she needed to help build her confidence. We were so excited when Suzie joined the Carter family," says Maryland SPCA spokesperson Tina Regester.
And with that gently perfect ending, it really would seem that Suzie's private life is now just as inspiring as the film that introduced this lucky little beagle to the world.
"I visited with the family not long ago, and Suzie greeted me with a wagging tail, and looked confident and happy," says Regester.
"When I asked them what they thought when they saw Suzie's video and heard that people all across the country are seeing it, they couldn't believe it," she added. "They thought it was a good thing that Suzie was helping other pets find homes, and Brian commented that 'She's just Suzie to us.'"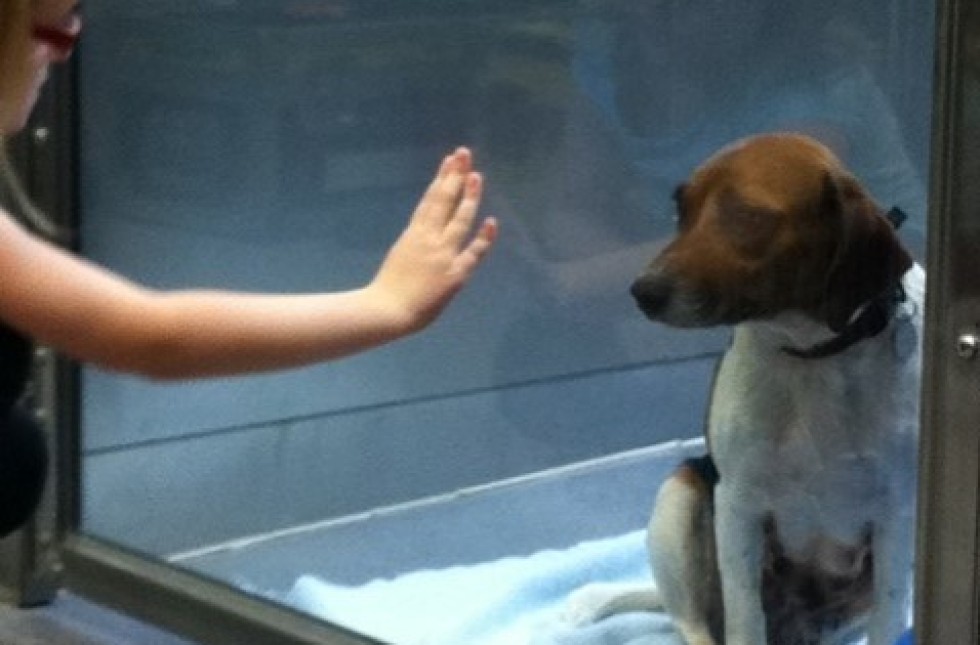 WE BAWL EVERY TIME. Photo courtesy of the Maryland SPCA, which has lots more pets looking for homes! Find out about them on the group's Facebook page.
Get in touch at arin.greenwood@huffingtonpost.com if you have an animal story to share!
Related
Before You Go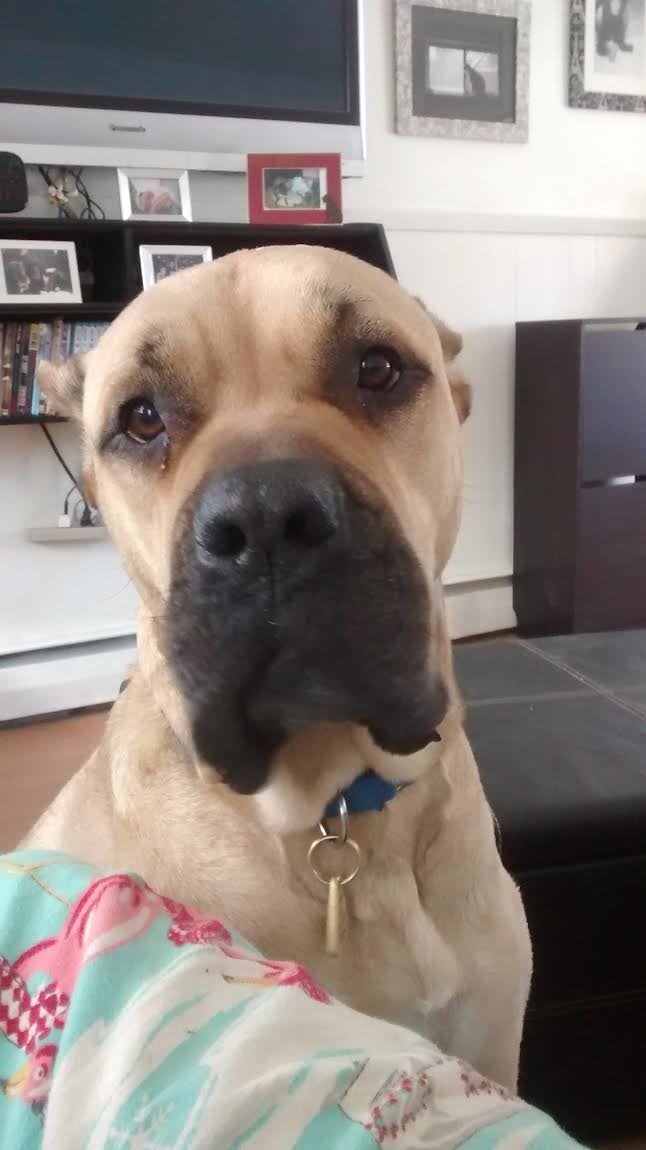 Big Dogs Need Love, Too